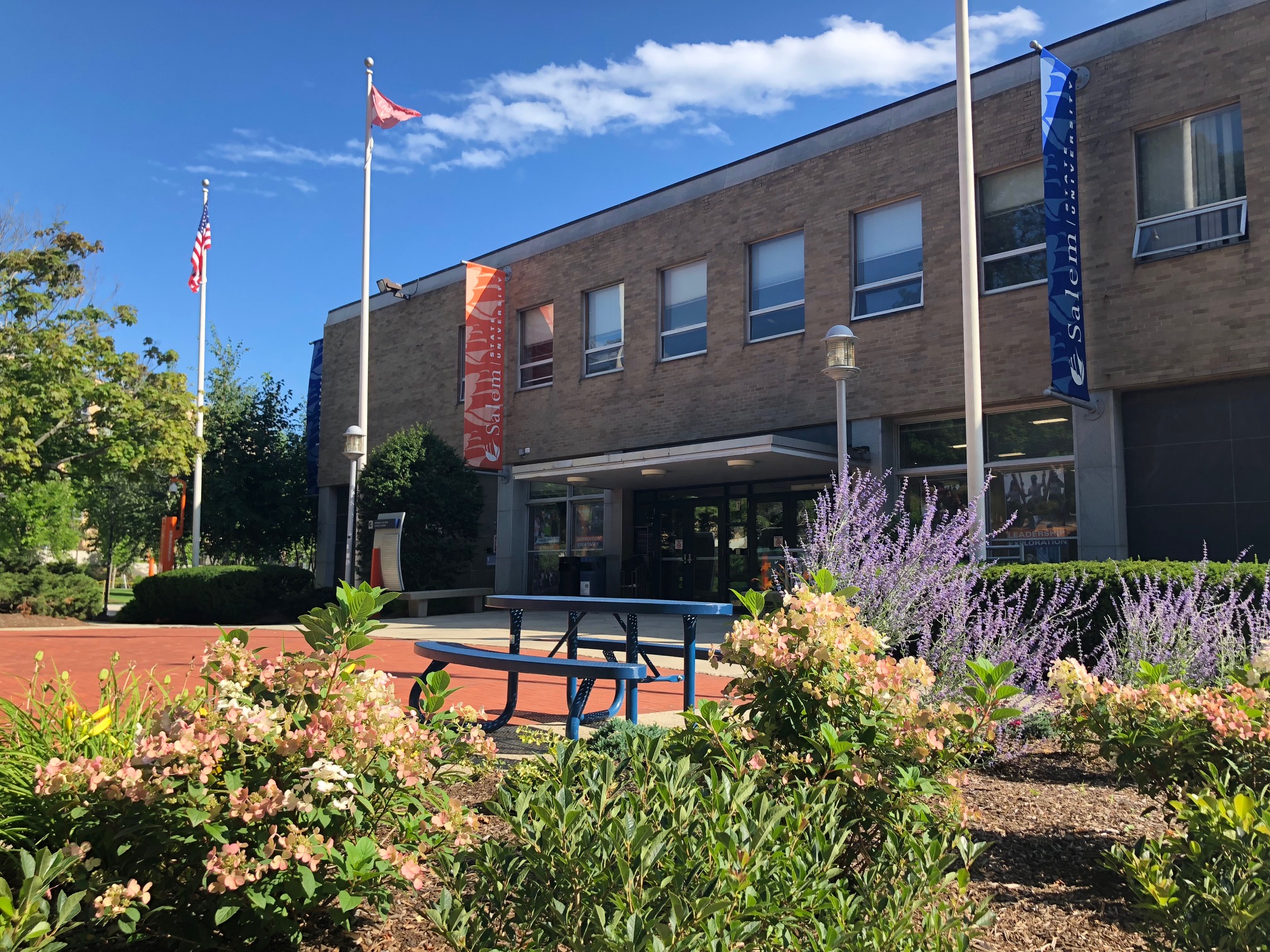 Ellison Campus Center
Located in front of Alumni Plaza on North Campus, the Campus Center houses meeting and event spaces, lounges, student organization offices, and student services offices.
Title
What's in the Campus Center?
The Ellison Campus Center is home to a number of campus organizations, meeting areas, lounges and event spaces. Here's a guide to each floor.
Lower Level
First Floor
Second Floor

Metro Room

Underground Room

Student Government Association

Student Organization Suite

Latin American Student Organization

WMWM radio station

Commuter Lounge

Career Services

Counseling and Health Services

Food Pantry

ROTC

Student Life Operations

PEAR (Prevention, Education, Advocacy, & Response Program)

Winfisky Art Gallery

Veterans Memorial Hall

Martin Luther King Jr. Room

Presidential Conference Room

LEAD (Leadership, Engagement, Advocacy, and Diversity)

LEAD Center for Diversity and Cultural Enrichment

Florence Luscomb Women's Center

Veteran's Center

The Alliance

Asian Student Association

Multicultural Student Association

Program Council
Veterans Memorial Hall

Martin Luther King, Jr. Room

Presidential Room

The Underground

The Metro
Viking Hall 126

Viking Hall 123

Viking Hall Cafe

Marsh Hall 204

Petrowski Room
Outdoor Spaces
McKeown Plaza

Outdoor open space for medium-sized gatherings, weather permitting

Alumni Plaza

General outdoor space, no furniture or equipment provided for this space
Title
Student Life Operations Policies
Student life operations enforces the campus events policy, which was created to establish guidelines for the management of events on campus. Through this policy, the university seeks to maintain a safe environment on campus, to protect the rights of event speakers and participants, to respect the rights of faculty and students in the classrooms, and to ensure fair access and due process for those who wish to use university facilities and grounds.
An event will be designated as a major event if it meets at least one of the criteria outlined in the policy.  Examples of criteria include:
more than 250 persons are anticipated to attend
alcohol will be served
amplified sound equipment will be utilized outdoors 
Major events must be approved before space can be reserved.  To learn more, please review this policy here.