The Commonwealth Honors Program office is open Monday, Wednesday and Friday from 10 am-2 pm this fall. Please email honors@salemstate.edu to ask questions or schedule a virtual appointment.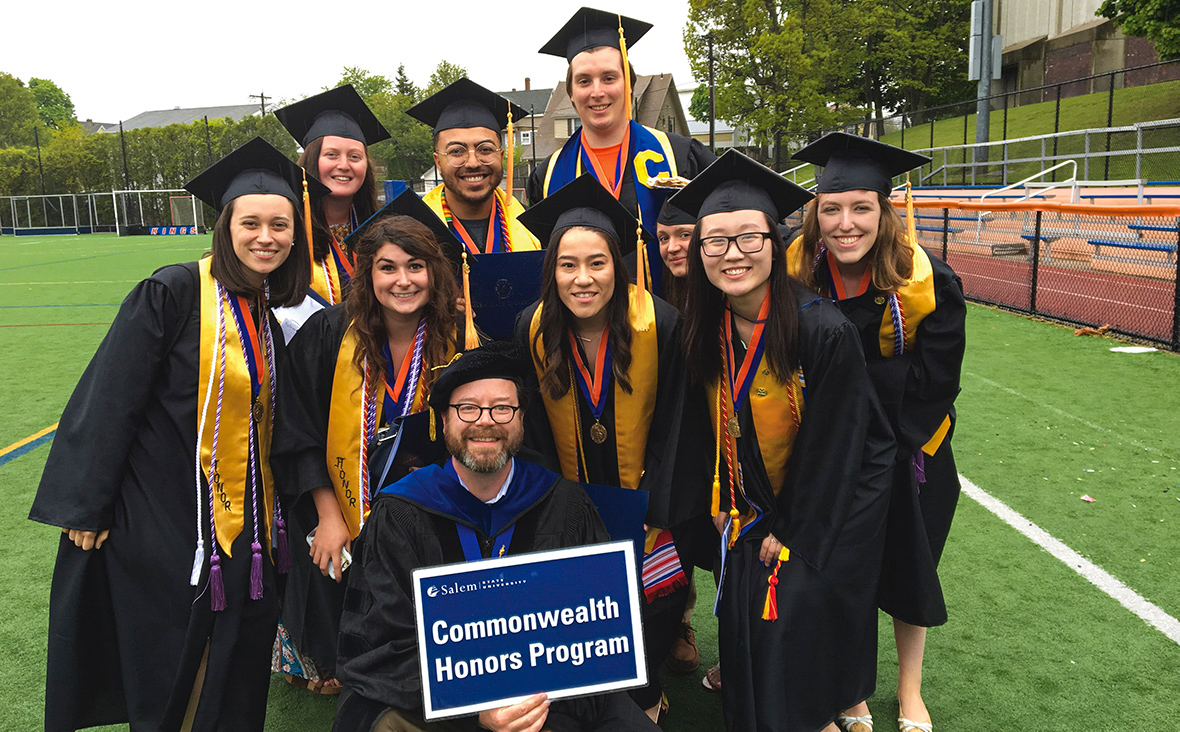 The Commonwealth Honors Program
Enabling motivated and talented students to work closely with accomplished faculty
The Commonwealth Honors Program fulfills Salem State's commitment to providing a stimulating academic environment that offers a high-quality education at an affordable cost. It's designed to offer a more challenging curriculum to students whose abilities and previous performance are demonstrably higher than the norm. All majors are eligible to participate in honors. The program enables motivated and talented students to work with our most accomplished and enthusiastic faculty and includes program benefits such as scholarships, events and more. Learn how to apply today.
Honors News and Events
Join the fun on Oct. 20, 2020; RSVP by Friday, Oct. 2

Discover the many benefits of enrolling in the honors program

Learn about the program of study, senior honors projects and more
Why the Commonwealth Honors Program at Salem State?
Smaller class sizes designed in seminar formats that give students the opportunity for independent research, class presentations, and the chance to learn from one another
Ability to complete independent research; each Senior Honors Project is documented in a bound thesis that becomes part of the library's permanent collection
Guaranteed four years of on-campus housing (outside of the program, students are guaranteed three years of housing)
Access to an honors-only scholarship program
Priority registration for classes and the ability to take up to 22 credits each semester without additional fees (non-honors students are capped at 18 credits per semester)
Work with specially-selected honors faculty who are among the most experienced and enthusiastic on campus
Attend cultural events, regional and national trips and conferences; Participate in the incoming student retreat with honors faculty and fellow incoming honors students for a weekend of fun activities on Cape Cod
Access to the Efrosine Yeannakopoulos Center for the Commonwealth Honors Program with free weekly bagels and coffee; A place to study, hang out and use computers, view honors theses, books, study aides 
Learn more about the benefits of the Commonwealth Honors Program at Salem State