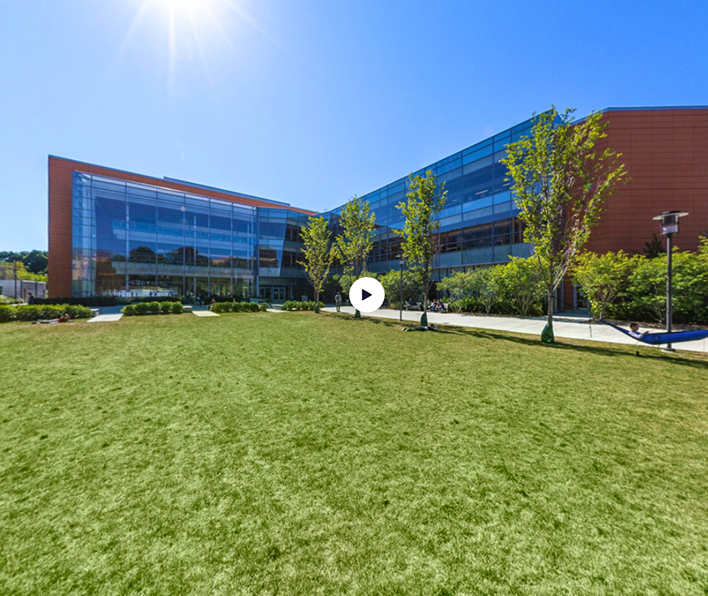 Take a Virtual Tour
Explore Salem State anywhere, any time by taking our virtual campus tour!
Take a tour from the comfort of your own home, or use it to help you navigate when taking a self-guided tour through campus.
Due to the evolving COVID-19 pandemic the following guidelines will be enforced while on campus:
Each student is allowed to bring a maximum of two guests
Face masks must be properly worn throughout the entire visit
All individuals must maintain a minimum of six feet between themselves and others
All visitors must confirm they have not exhibited any COVID-19 symptoms in the last 14 days. Please visit the CDC website for a list of symptoms.
All visitors must confirm that they have not come in contact with anyone who has tested positive for COVID-19 in the last 14 days
All visitors must follow the Massachusetts Government Travel restrictions.
Visit Us
Get connected with Salem State University
Transfer Students - Virtual Information Sessions
Transfer Information Sessions
Tuesdays at 4 pm
Discover why making the switch to Salem State could be right for for you! Topics include academics, student life, transfer admissions standards, transferring credit, and MassTransfer opportunities.
Transfer Nursing Information Sessions
Wednesdays and Thursdays at 4 pm
Programs covered include Transfer BSN, ABSN, LPN to BSN and RN to BSN. Learn about Salem State University, transfer admissions requirements, and transferring credit. This session is not geared towards prospective high school students looking to apply as a first-year nursing student.
NRCCUA Tracking Tag Pixel