We hope to remove financial obstacles and provide the opportunity for all current and prospective students. Review the basic steps below.
Financial Aid Important Information
A Federal Student Aid (FSA) ID gives you access to Federal Student Aid's online systems and can serve as your legal signature. Create one now at fsaid.ed.gov.
Submit the Free Application for Federal Student Aid (FAFSA) at fafsa.ed.gov. The 2018-19 FAFSA will be available on October 1. Salem State's school code is 002188.
The priority deadline for fall 2018 is February 15, 2018.
Watch this video from FAFSA about how to apply for aid.
Once your FAFSA has been submitted, the financial aid office will notify you if any additional documents are needed. We also recommend you check your Navigator "to do" list to see if any additional information is needed.
Once complete, the financial aid office will notify you via email and mail that your financial aid package is available.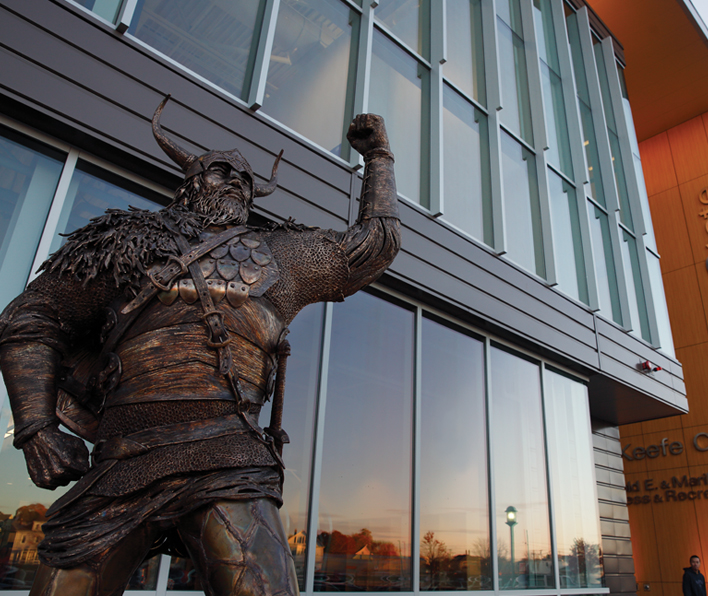 Tour Salem State from Anywhere
The Latest
Instagram Image

Viking Pride, ice sculpture edition. Proud to take part in the #SalemSoSweet Festival this year with @salemmainstreets! Did you catch our ice sculpture downtown this weekend? ❄️ #SalemState
Fall 18 NRCCUA Tracking Pixel