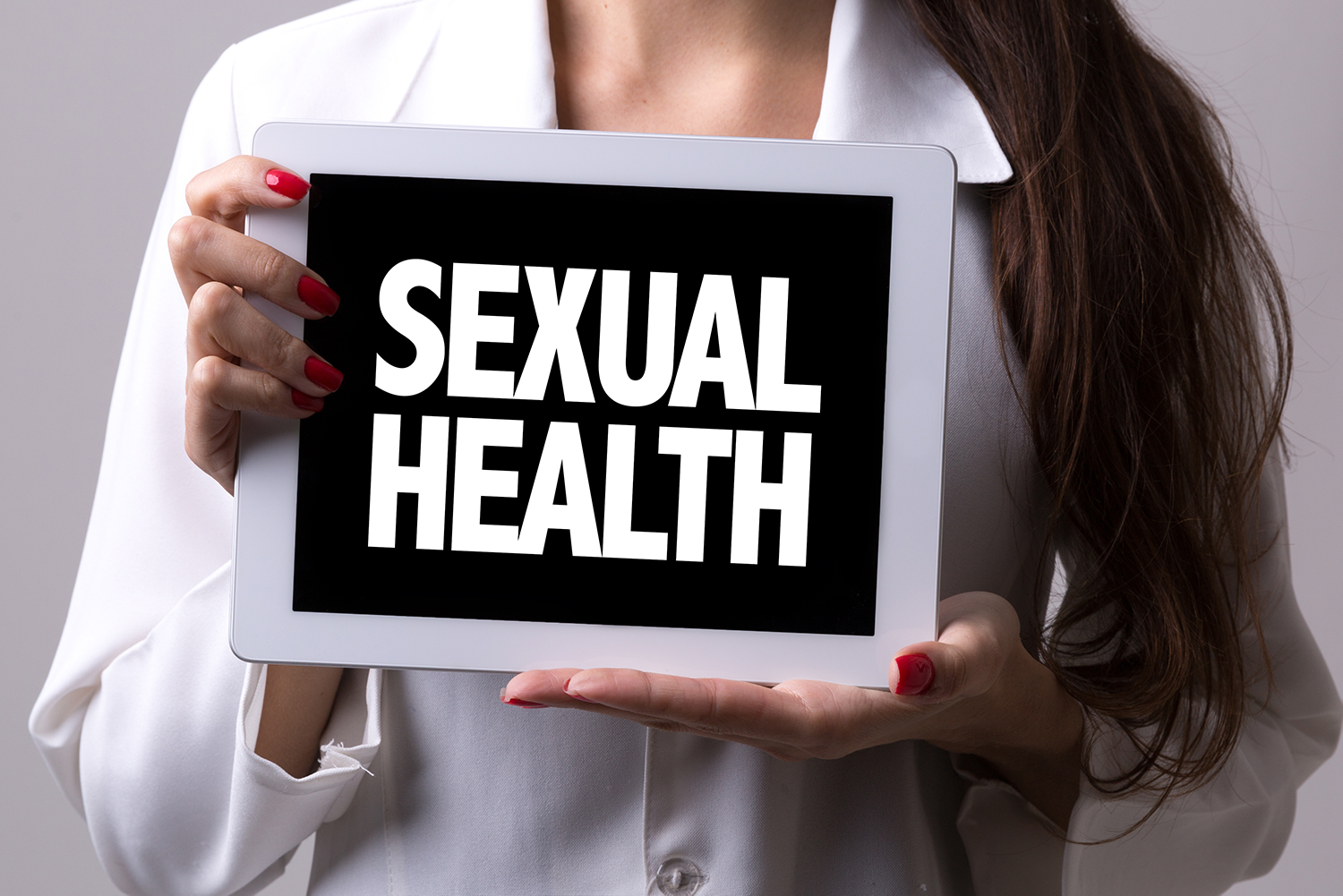 Sexual Health Offerings for Students
All of the following services are available to students right on campus at health services.
Make an Appointment
Salem State University Health Services is happy to offer a variety of sexual health services to students. All of the following services are available to students right here on campus at health services unless otherwise stated.
The SS2U program is a way for Vikings to have quick access to supplies for safer sex. All items are delivered in discreet packaging right to your mailbox within 5-7 days! Safer sex supplies available include a variety of external condoms, lubricants, dental dams, finger cots, and consultations about internal condoms.
A nurse practitioner from Counseling and Health Services will confidentially receive your request and package the items for you. Please use the online form to request which items you would like and in what quantity. Make sure if you are living on campus you enter your campus mailbox address for the most convenient delivery. We deliver to active Salem State University students living off campus as well.
Please note if you need condoms faster than 5-7 days, free condoms are located in containers in all of the dorms and each RA has a supply, and we have them outside of counseling and health services in Ellison Campus Center.
Physical exams and gynecological exams are individualized and based on the age of the patient and their personal and family health history. The first Pap Smear is recommended for people with a uterus, cervix, and vagina at age 21. Chlamydia screening is recommended on a yearly basis for all sexually active people under the age of 25. An annual exam may include a blood pressure check, cholesterol and blood sugar tests, breast, pelvic exam, and PAP smear for people with vaginas, testicular exam for people with penises, and screening for sexually transmitted infections for all sexually active people.
Evaluation of other gynecologic and sexual health concerns is also available and could include evaluation of the any of the following symptoms: abnormal vaginal discharge, vaginal pain, irregular periods, pain with urination, penile discharge, genital lesion, etc.
Male condoms are available at no cost at the Health Services' front desk and in the exam rooms throughout the clinic. If you are interested in trying female condoms or dental dams, please ask.
Our medical providers can recommend and prescribe an appropriate method of birth control.  Methods available include oral contraceptives (the pill), Nuva Ring, Ortho Evra (the patch), Depo Provera (the shot), Nexplanon, and IUDs. IUDs are not available on campus, but our providers can refer you to nearby providers that can prescribe these.  If you would like to learn more about these methods prior to your appointment, these websites may be helpful:
Bedsider: This site's intended audience is teens and young adults. It is a very interactive site with fact sheets, videos with real patients, options for reminders (daily/weekly/90 days) and also fun features such as frisky Friday announcements.
Health Services carries some contraceptive options on campus if you prefer not to use your insurance to purchase birth control at a local pharmacy. These options include oral contraceptives, Nuvaring, Depo-Provera, and emergency contraception. Patients must first meet with a medical provider to determine what method is best for them and to obtain a prescription (with the exception of emergency contraception which is available without an appointment at our front desk). Depo-Provera injections are done by appointment. If this is a follow-up injection, please bring documentation of the previous injection with you for your appointment. If you fill your prescription for Depo-Provera at a pharmacy, please bring the medication with you to your appointment.
Requests for contraceptive refills can be made by calling Health Services at 978-542-6410 or by sending a message to your provider through your health portal.  Please allow for 2 business days for this prescription refill to be completed by your provider. You need to have been seen by the provider within the past year, possibly sooner based on your individual history and health.
Emergency contraception (EC) is birth control that prevents pregnancy after intercourse or sex, which is why it is sometimes called 'the morning after pill.' If you think your birth control failed, you did not use a method of birth control, or were forced to have sex against your will you can initiate emergency contraception immediately or up to five days (or 120 hours) after sex. The sooner you take it, the more effective it is and the less likely you are to become pregnant.
Emergency contraception makes it much less likely you will get pregnant but it is not as effective as birth control used before or during sex, such as pills or condoms.
If you are more than 160lbs, Ella is the emergency contraception that you want to take. Recent research has shown that Plan B is much less effective if you weigh more than 160 lbs.
Your options for emergency contraception include:
Emergency contraceptive pills:
Plan B is over-the-counter and available for purchase with your Clippercard at the front desk of Health Services- no appointment necessary! $10 at the desk
Ella is also available at health services but is prescription only. Request a prescription by phone, the health services portal, or by filling out a form at the front desk. Cost =$15 at the desk
Copper-T Intrauterine Device (Not available at health services. Available at Health Quarters Beverly)
If you need emergency contraception when Health Services is not open, progestin-only emergency contraception (Plan B) is available for purchase over-the-counter to women and men in any pharmacies' family planning aisle for a cost of around $45. 
Confidential pregnancy testing is available at health services. The pregnancy test (urine or blood-based) can detect a pregnancy 14 days following intercourse, even before a late period.
People experiencing urinary tract infection symptoms (pain with urination, increased frequency of urination, blood in urine, fever, and/or abdominal or back pain) can receive same-day treatment through Health Services. You should schedule the appointment through your health portal or call health services. Non-UTI symptoms such as abnormal vaginal discharge, can schedule an appointment with a medical provider and expect to be seen within 1-2 week(s).
Testing and treatment for sexually transmitted infections is available at Health Services to all students. These tests can either be billed to your insurance or you can choose to not use your insurance and pay the out of pocket costs for the tests on your Clippercard. HIV testing is $15, Syphillis testing is $5, and chlamydia and gonorrhea testing is $75. Other STI testing would require insurance or further discussion with your medical provider at health services.
Learn more about testing and treatment of sexually transmitted infections.
Counseling and Health Services offers DIY STI testing kits.
These kits are located in the Ellison Campus Center first floor men's and women's bathrooms and in front of Counseling and Health Services. You can know your chlamydia and gonorrhea status with a simple, self-collected sample with no appointment! Most people infected with chlamydia or gonorrhea will have no symptoms, if you are having symptoms or would like additional screenings for other STI's including HIV or syphilis, please make an appointment with Counseling and Health Services through your online portal or call 978.542.6413.
PrEP is used by HIV-negative individuals that are at high risk of getting HIV.  It is a medication that can prevent HIV in addition to other ways you may be practicing safe sexual behaviors. If you are having trouble taking steps to lower the chances of getting HIV when having sex or want to do more to lower your chances, PrEP is right for you! Prep can reduce risk of HIV as much as 92% and works best when combined with other prevention strategies such as condoms.
PEP is a prescribed treatment that can protect you after exposure to HIV either through sex or by sharing needles. This treatment involves taking a full HIV regimen daily for 28 days and should be started as soon as possible after exposure, but must be started within 72 hours.
Schedule an appointment with health services to discuss these treatments with your provider!
As of July 1, 2018, patients in the Commonwealth of Massachusetts now have additional privacy protections available to keep private healthcare information from being shared. If you are on another person's health insurance (like a parent or spouse), you can now submit a request to keep information about your health care services confidential. This new law changes how the Explanation of Benefits (EOB) statement, which is generated after a health visit and sent to the insurance subscriber and unintentionally compromises patient confidentiality, can now be redirected. Learn more.