Title
Overview of Service Updates
We may be working remotely, but we are still here for you! At this time, the best way to get in touch with a Student Navigation Center representative is by emailing navcenter@salemstate.edu. Please be advised that our campus location is not currently open for in-person visits, however, many of your questions can be answered by using our Student Resource Guide.
The Student Navigation Center team is plugged in and working hard from afar to ensure you have access to all of our traditional services. There are a few tasks that can only be done in our physical office. Examples include printing transcripts and enrollment verifications, posting scholarship checks to accounts, and processing paperwork received in the postal mail. These types of transactions are processed once a week.
Do you have a question that would be "easier to explain in person"?
When you email the Student Navigation Center, let us know that you would prefer a Zoom video chat or a phone call. Be sure to include your phone number and a list of times during regular business hours that will work best for you. We will reply and set it up!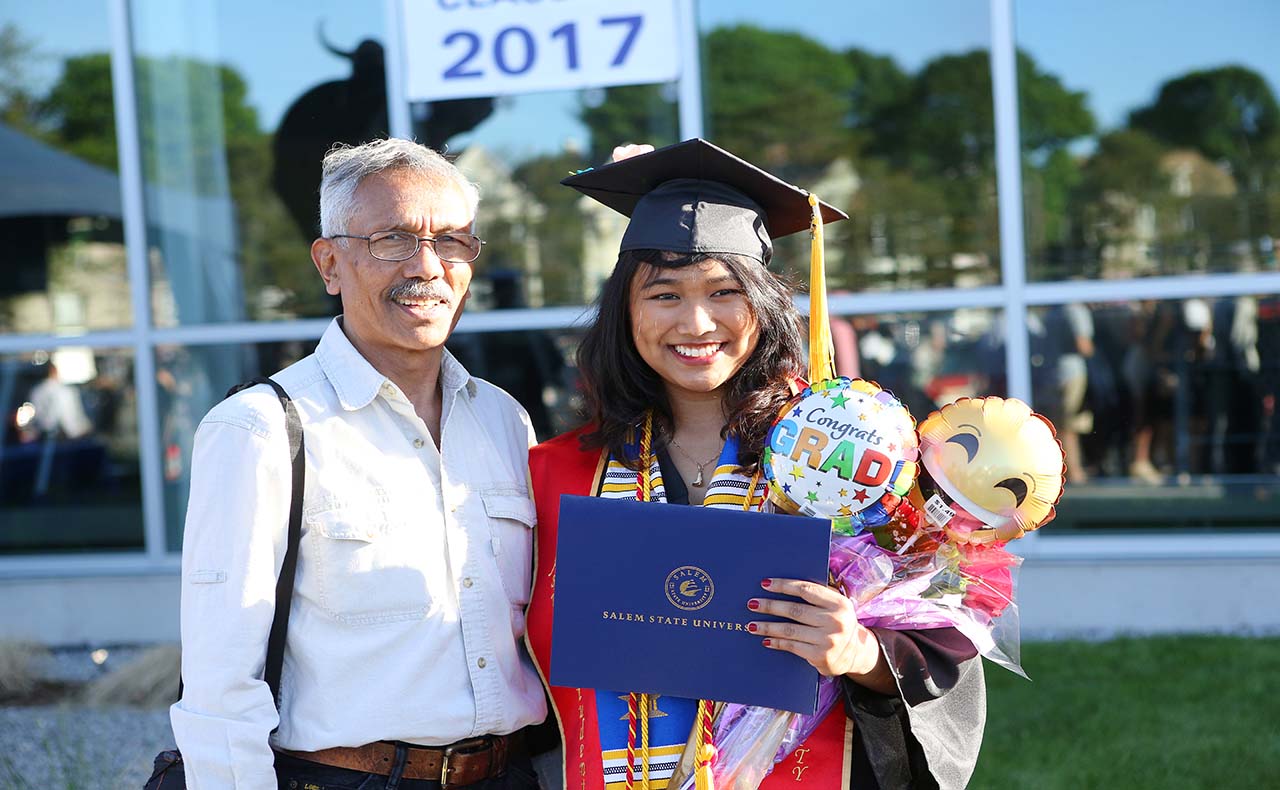 Parents and Families
Title
Contact the Student Navigation Center
Monday-Thursday: 8:30 am-5 pm
Friday: 10 am-5 pm
Student Navigation Center Fax: 978.542.8520
Financial Aid Fax: 978.542.6876 (For submission of Financial Aid documents only)