Student Navigation Center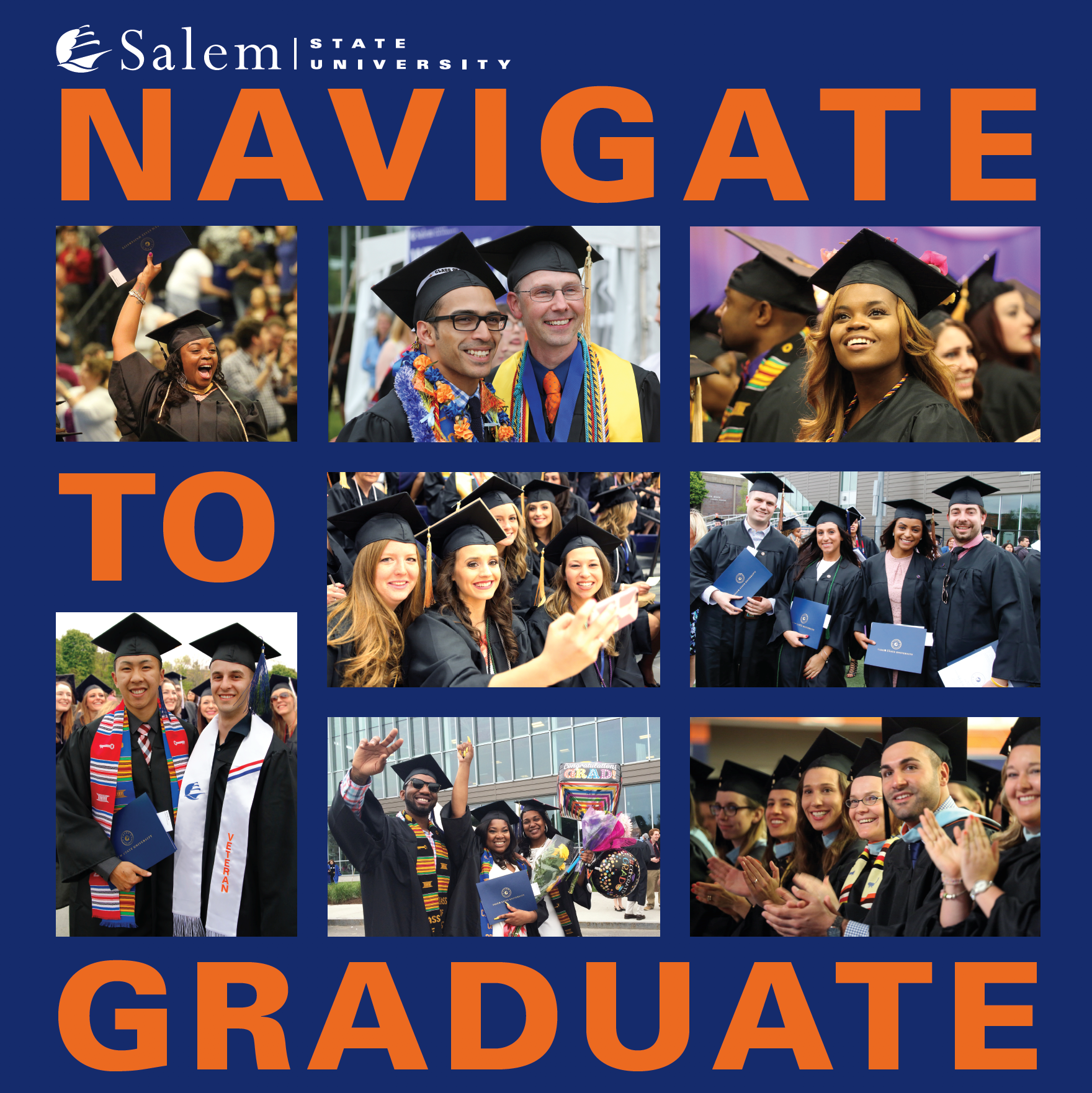 The Nav Center is here to help you!
We may be working remotely, but we are still here for you! Send us an email and let us know what you need.
Student Navigation Center Hours
Monday-Thursday: 8:30 am-5 pm
Friday: 10 am-5 pm
What can the Nav Center actually DO

What's different in the Nav Center?

Have a question?
Semester Updates
The last day to withdraw from a spring 2020 course with a grade of "w" has been extended until May 1, 2020.
Pass/ No pass Grading Option

What courses does the policy apply to?
Will I know what my letter grade will be?
How do I inform SSU I want a letter grade for a course?
Where can I get more details about this?
Due to the Covid-19 outbreak, Salem State University has made the following changes to the summer 2020 term:
Class Scheduling
Summer Session I (May 18, 2020 - June 26, 2020) week-long Summer I institutes and full summer (12-week) graduate and undergraduate courses will be offered exclusively online.
Summer Session II (July 7, 2020 - August 17, 2020) is still to be determined. Decision to be announced by May 15, 2020.
Fees
The Salem State Board of Trustees has voted to eliminate the online course fee ($50 per credit) effective beginning Summer Session I. Laboratory fees will not be charged for Summer Session I courses
Payment Plan
Students have the option to set up a payment plan for their summer 2020 balance. The payment plan has a one time, $40 setup fee for the term and divides the balance into three monthly payments due May 25, June 25, and July 25, 2020. The option to set up the summer plan will be available in Touchnet in early May.
Communications
The COVID-19 pandemic is an unprecedented situation that is constantly unfolding and evolving. As a result, policies and procedures have been adapted to meet the changing needs of the university community. We strive to communicate updates to policies, procedures, events and information as swiftly and as clearly as possible. To that end, we would like to thank you for your patience with the emails that you have been receiving. We understand it can feel overwhelming to receive so many emails on a regular basis. With everyone learning and working remotely, email is the main communication tool available. University leadership, faculty, staff, administration and student leaders are committed to you keeping you informed with the most current information.
Ensure you are seeing important updates:

Regularly check your junk folder in Outlook. Mass communications to the student body can look like junk to the filter, because it's not addressed to your email address.
Pay attention to emails that contain conversations@gradesfirst.com as part of the email address. This is what it looks like when faculty/staff send you an email directly through Navigate.
Turn off the "focused inbox" setting in Outlook. The default setting has the focused inbox turned on. This means emails that are to you directly will show in your regular inbox.  However, messages sent to a group of people (ex: all students) would not show up in your default inbox. You have to click over to "other" inbox. You need to remember to check the "other" regularly, or you can turn the setting off.
Title
Financial Aid Updates
Summer 2020
Fall 2020
Complete your 2020-2021 FAFSA today if you have not done so already. Make sure to include the Salem State school code (002188)
Complete items on your "To Do" list in your navigator account in a timely manner.
Financial aid awards for new, incoming and transfer students are sent out via email and U.S. postal mail within a few weeks of receiving your acceptance letter.
 Financial aid awards for returning students will begin being posted to your Navigator account in June.
Pass/NoPass Grading Option
Pass/NoPass Grading Option
Undergraduate courses in Spring 2020
Yes. Faculty will submit letter grades for students at the end of the term. Students will review their letter grades and determine if they want P/NP or letter grades on a course by course basis.
In May, students will receive instructions on how to submit preferences for each class in their Navigator account.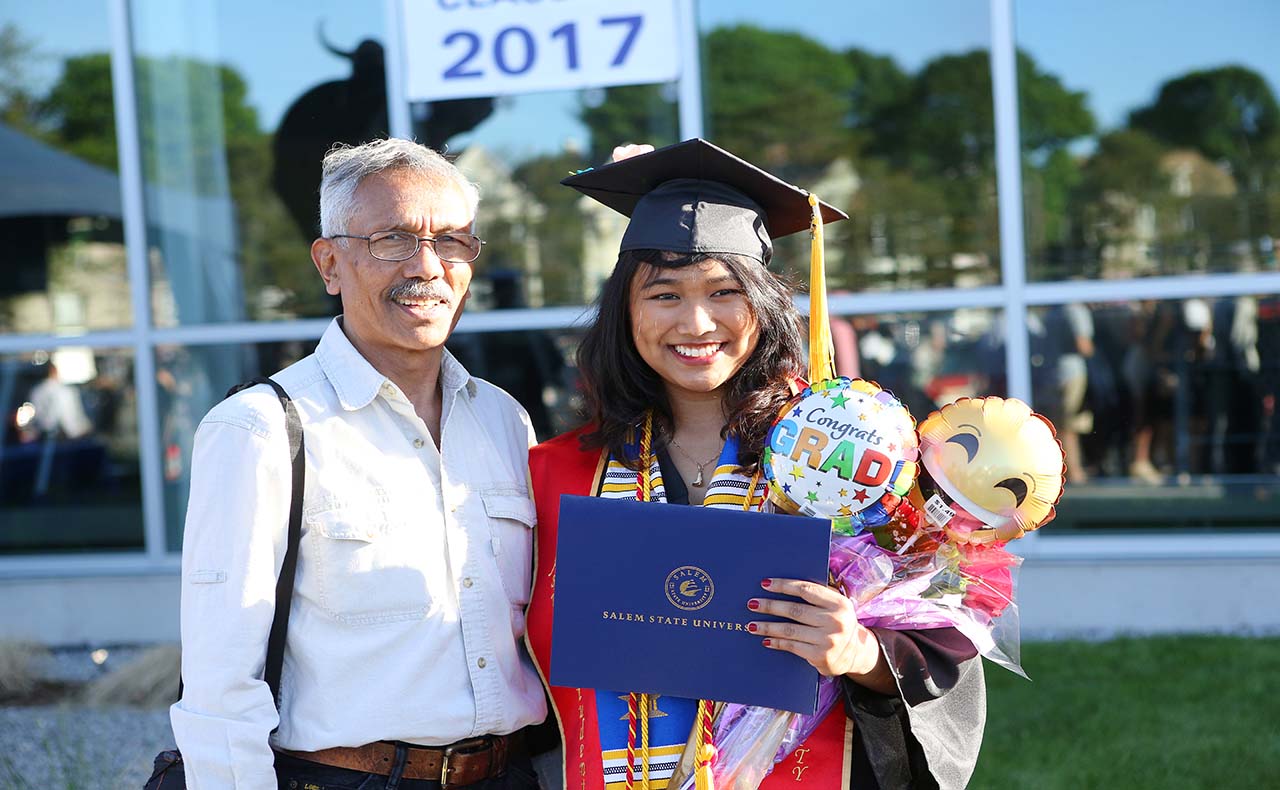 Parents and Families
This is Your Journey Too!
Title
Contact the Nav Center
COVID-19 - We Are All In This Together
In these challenging and uncertain times, you may feel lost or become overwhelmed. Those feelings are normal and it is important to know that you are not alone. There are many resources on and off campus that stand ready to provide assistance.
Please visit the COVID-19 page on the SSU website for information on topics including: remote learning technology, getting access to wifi, physical and mental health, housing or food insecurity, pass/no pass grading policy and many others. This page is regularly updated with the most recent resources and information.
Student Navigation Center Hours
Monday-Thursday: 8:30 am-5 pm
Friday: 10 am-5 pm
Student Navigation Center Fax: 978.542.8520
Financial Aid Fax: 978.542.6876 (For submission of Financial Aid documents only)