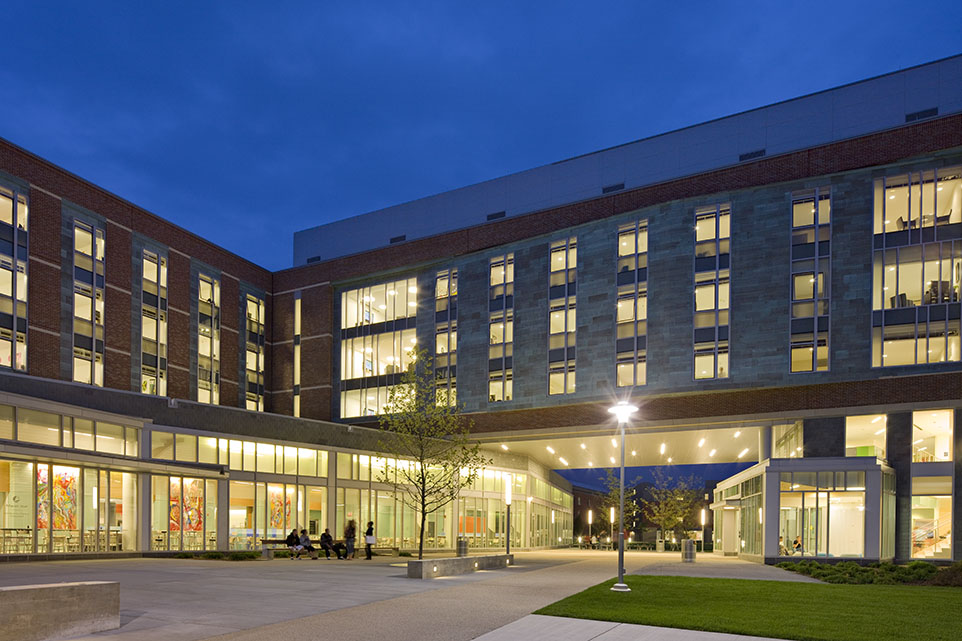 Welcome Home, Vikings!
Title
Important Housing Selection Information
Returning Students
Current students planning to live on campus for the 2018-19 academic year: Please review important dates and deadlines and FAQs regarding the upcoming housing selection process. 
New Students
New students entering Salem State beginning September 2018 must submit their housing deposit on their Navigator account by May 1, 2018, for priority selection.
Title
Information about why you should live at SSU
Want to Live on Campus?
Current students can pay a housing deposit online through their Navigator account. This will demonstrate your interest in housing in the approaching semester and after housing assignments are finalized you will be sent your room assignment and roommate information. 
Why Live on Campus?
Academic Success
Students who live on campus have a greater opportunity to work collaboratively with their peers and develop increased motivation for academic success.  Research shows that residential students achieve greater academic success and interdependence than students who live off campus.
Convenience
Living on campus puts you within walking distance of all your classes, the library, academic support services, the athletic complex, computer labs, the shuttle bus system, and your friends. The residence halls save you time and money by avoiding a lengthy commute each day.  
Endless Activities and Friendships
Looking for something to do? There's always something happening in your residence hall lounge, at the Ellison Campus Center, the Mainstage Theatre, the O'Keefe Center, and more. When students are asked what they remember most about living on campus, the first thing they say is, "my friends." Living in a residence hall allows you to meet people who are different from you and develop life-long friendships. 
What to do Around Campus
Is the end of the semester getting the best of you? That's a sure sign you're in need of some self-care. Stop by Mi…

https://t.co/03329EvO7U

Apr 23
Residence Life
Salem State University
352 Lafayette Street
Salem, MA 01970
Phone: 978.542.6416
Fax: 978.542.6356
Email: housing@salemstate.edu
Office Hours
Monday-Friday 8:30 am-5 pm
First floor, Atlantic Residence Hall