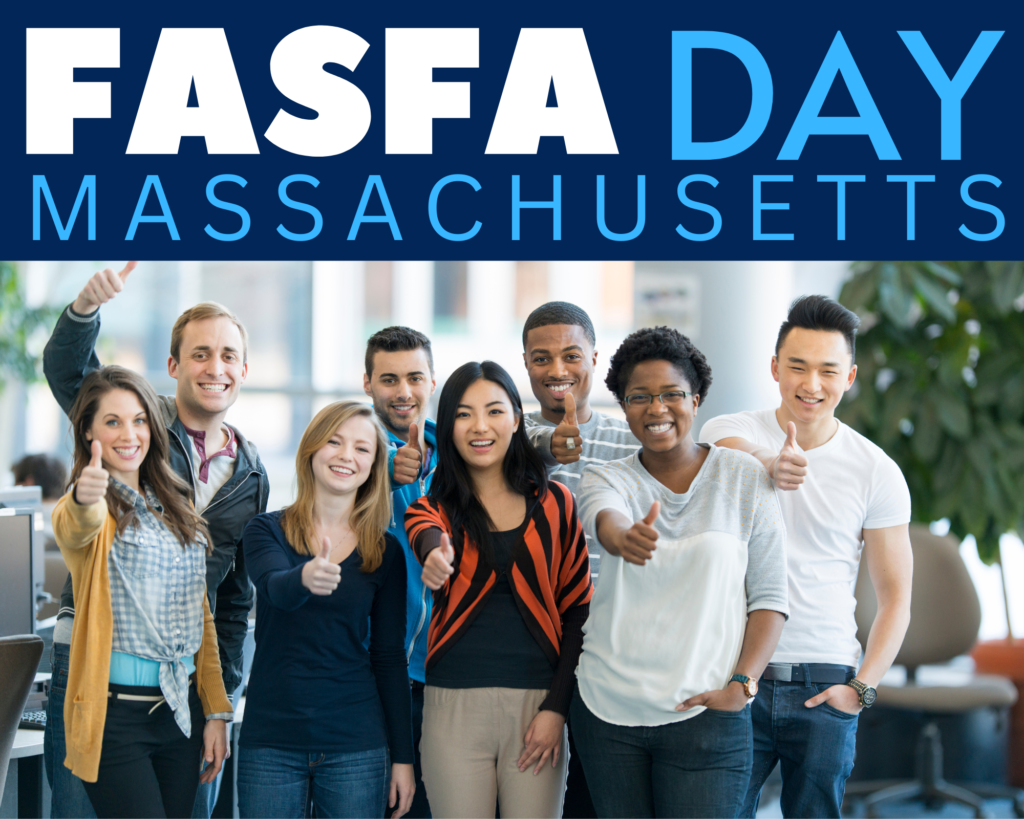 FAFSA Day - MASFAA - Massachusetts Association of Student Financial Aid Administrators
Get free help applying for college financial aid! FAFSA Day is a non-profit, volunteer-driven program providing free assistance to students and families seeking to complete the FAFSA.
FAFSA Day aims to help students complete the 2023-2024 FAFSA application as they apply for college. Financial aid professionals from colleges and organizations across Massachusetts are ready and available to answer questions and walk you and your family through the application process.
Title
Financial Aid Overview
FAFSA Overview Resources for Families
FAFSA Overview Guide (English)
The FAFSA: the most important financial aid form you'll ever complete. 
FAFSA Overview Guide (Spanish)
Verdadero o Falso de FAFSA: Obtén la Verdad–y el Dinero que Necesitas para la Universidad. 
Title
Relief and Extreme Circumstance Aid
Contact Us
Financial Aid
Student Navigation Center: Second Floor, Classroom Building, Harrington (Central) Campus, 71 Loring Avenue, Salem, MA 01970
Mailing Address:
352 Lafayette St.
Salem, MA 01970
Encoura Campaign Tracking Pixel