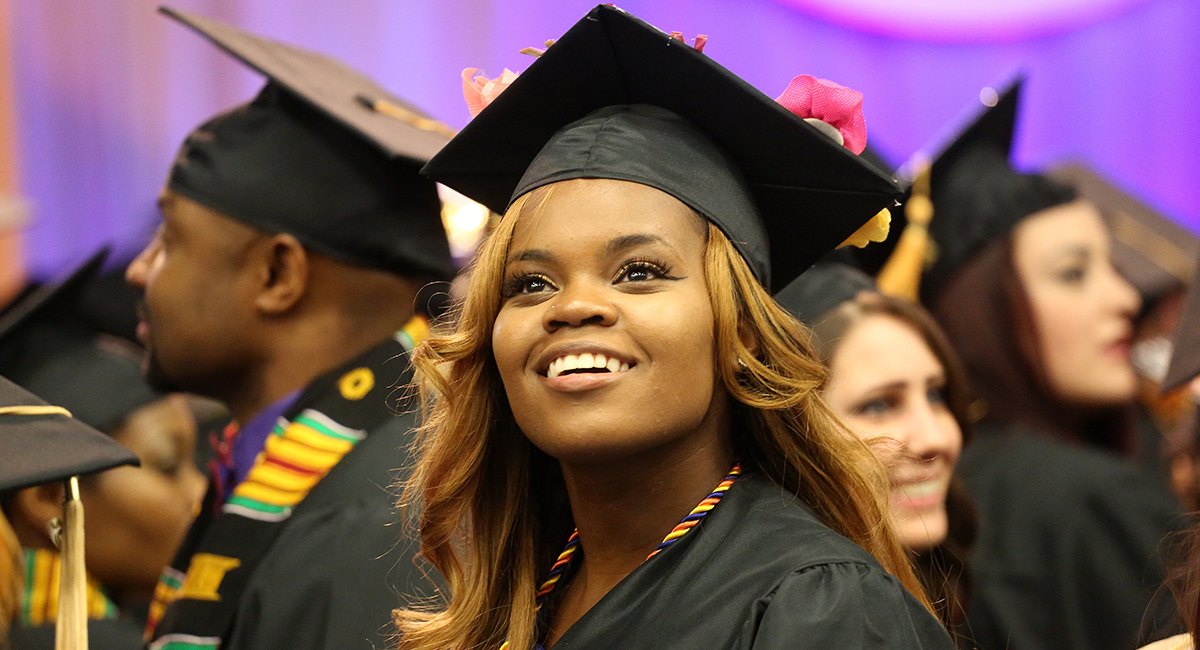 Title
Graduation Application Process
Please be sure to apply to graduate as soon as the application for your expected graduation term becomes available. Applicants who apply early will receive an earlier graduation review.
While Salem State University holds one annual commencement ceremony in May, degrees are conferred and diplomas are awarded three times each year (see below on diploma delivery for more information). All students are required to apply for graduation regardless of whether they will attend the annual ceremony. The registrar's office will not know that you are planning to graduate if you do not submit a graduation application.
To access the graduation application, log into your Navigator account and click My Academics under Quick Links followed by the link to Apply for Graduation. Guidelines for application submission are as follows: 
| | | |
| --- | --- | --- |
| Graduation Term    | Applications Available in Navigator | Application Deadline |
| Spring | September 1 | March 15 |
| Summer | September 1 | March 15*/July 15** |
| Fall | June 1 | October 15          |
Late applications may still be submitted from within Navigator after the deadlines posted above but will be subject to a $50 late application fee and may result in additional consequences. For example, if your application is submitted too late in the spring semester your name may not appear in the commencement program.
Students choosing not to attend the commencement ceremony should check the Will Not Attend box under the Event Attendance Information section on the graduation application. Any changes in attending status should be communicated to an academic services representative in the Registrar's Office.
 *Summer degree candidates who wish to participate in the commencement ceremony prior to degree completion have from September 1–March 15 to submit an application and must meet the criteria listed below under Eligibility Criteria for Commencement Participation Prior to Degree Completion. 
**Summer degree candidates who do not meet the eligibility criteria to participate in the earlier commencement ceremony have until July 15 to submit their graduation applications and will be eligible to participate in the commencement ceremony in May of the following year.