The Model for Inclusive Excellence
Definitions understood
Strategic plan alignment
Mission alignment
Education reforms alignment
Accreditation
Historical and geographical context
Faculty knowledge and awareness
Faculty involvement and support
Faculty development and incentives
Academic departments
Faculty leadership
Faculty rewards
Knowledge and awareness in relation to different disciplines
Faculty teaching and learning strategies/methods
Student learning outcomes and assessment
Knowledge and awareness
Engagement and involvement
Incentives and rewards
Non-academic units
Knowledge and awareness
Opportunities
Involvement and engagement
Leadership
Incentives and rewards
Policies
Coordination
Commitment and participation
Hiring and retention
Diversity-focused positions
Professional development
Institutional research
Resource management
Leading for Change Higher Education Diversity Consortium
National Coalition Building Institute (MA Consortium)
Over the last year, Inclusive Excellence has collaborated to bring unique training and professional development opportunities to our campus community members.  In that same vein, Salem State University was invited to participate along with several other institutions in New England in a Train the Trainer Seminar hosted by the National Coalition Building Institute (NCBI) in August. This program was an intensive course that teaches participants how to lead the award-winning NCBI Welcoming Diversity Workshop and NCBI Controversial Issue Process.  
The National Coalition Building Institute (NCBI) is a renowned international leadership organization that builds Leadership for Diversity resource teams and customized training in diversity, equity, and inclusion skills on college campuses, K-12 schools, corporations, government agencies and law enforcement worldwide. To learn more about NCBI please go to their website.
Summer 2018 NCBI Train the Trainer participants:
Rebecca Comage, Director, Inclusive Excellence
Marc Ebenfield, Director, Center for Teaching Innovation
Armando Martinez, Student
Kathy Neville, Associate Dean, Graduate Studies
Franklin Chilaka, Assistant Director, FYE
Leading for Change Consortium- Racial Equity and Justice Institute  (Bridgewater State University)
Since its inception in 2014, 25 campuses have used the consortium's diversity benchmarks and data-informed processes in an effort to close achievement gaps. Beginning in September 2018, Leading for Change will offer campus teams the opportunity to participate in a year-long Racial Equity and Justice Institute. In addition to the two yearly summits (November 2018 and March 2019), campus teams will also receive expert support and assistance as they complete monthly projects intended to aid them in:
conducting data-informed diversity dialogues and workshops intended to improve campus climate; 
obtaining and using actionable data to close achievement gaps;
identifying, implementing, and assessing data-informed strategies and achievement gap interventions that enhance educational outcomes for students of color.
| | | |
| --- | --- | --- |
| Team Member's Name | Campus Role | Email |
| Guillermo Avila-Saavedra | Student Engagement/ Educational Strategies for Students | |
| Lee Brossoit | Working on Data-Driven Strategies | |
| Byan Boppert | Enrollment Trends & Student Services | |
| Sophie Evett | Working on Data-Driven Strategies for students | |
| Anne Noonan | Educational Strategies for Faculty | |
| Thomas Alexander | Student Engagement | |
| Lauren Hubacheck | Student Engagement | |
Campus Climate Study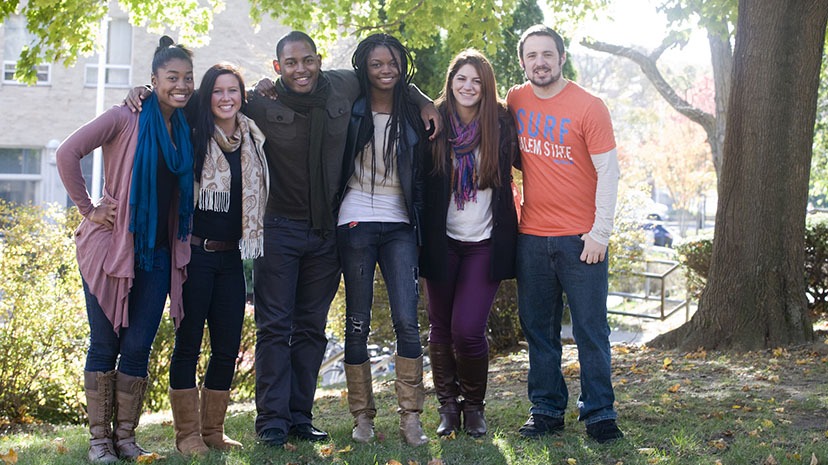 Contact Us
Contact Us
Administration Building
First Floor, Room 6
​​​​​​​North Campus
Mailing Address:
352 Lafayette St.
Salem, MA 01970