One of the hallmarks of a great university is its genuine commitment to excellence in research, teaching and service to the community. An Inclusive Excellence university excels in these areas, but also values and practices inclusiveness, social justice and equity as values that are embedded into the heart and soul of the institution.
The concept of Inclusive Excellence (articulated and endorsed by the Association of American Colleges and Universities) moves a university away from a simplistic definition of diversity to a more inclusive, comprehensive, and omnipresent notion of inclusiveness; melds inclusiveness and academic excellence into one concept (to practice inclusiveness is excellence); shifts the responsibility for diversity and inclusiveness to everyone on campus as opposed to one unit or department shouldering the responsibility; and moves an institution away from conceptualizing diversity only in terms of a numerical goal of diverse constituents.
The focus becomes the transformation of a university into a vibrant community that embeds diversity and inclusiveness throughout the institution, including (but not limited to) demographics (numbers), curriculum, policies, enrollment, pedagogy, financial resources, diverse student learning outcomes, leadership, training, retention, student learning, marketing, technology, teaching, student advising, campus climate communications, administration, recruitment, hiring and promotion and tenure, assessment, institutional advancement, and evaluation. Inclusive Excellence employs a broad and inclusive definition of diversity that includes (but is not limited to) disability, gender identity and expression, sexual orientation, social class,  language, age, religion, disability, race/ethnicity, nationality, veteran status, and other important social dimensions that are part of the campus community.
In sum, for the purpose of addressing inclusiveness at Salem State University, "Inclusive Excellence is defined as a strategy for transforming Salem State into an institution that conceptualizes inclusiveness and excellence as one in the same, makes inclusiveness ubiquitous, assigns responsibility for inclusiveness to everyone on campus, and utilizes a broad definition of inclusiveness."
The Model for Inclusive Excellence
Philosophy and Mission

Definitions understood
Strategic plan alignment
Mission alignment
Education reforms alignment
Accreditation
Historical and geographical context

Faculty Support

Faculty knowledge and awareness
Faculty involvement and support
Faculty development and incentives
Academic departments
Faculty leadership
Faculty rewards

Curriculum

Knowledge and awareness in relation to different disciplines
Faculty teaching and learning strategies/methods
Student learning outcomes and assessment

Staff Support

Knowledge and awareness
Engagement and involvement
Incentives and rewards
Non-academic units

Student Support

Knowledge and awareness
Opportunities
Involvement and engagement
Leadership
Incentives and rewards

Administrative Leadership

Policies
Coordination
Commitment and participation
Hiring and retention
Diversity-focused positions
Professional development
Institutional research
Resource management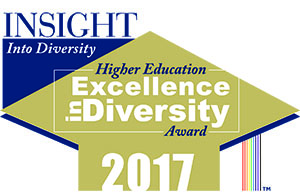 Salem State has been selected as a recipient of the prestigious 2017 INSIGHT Into Diversity Higher Education Excellence in Diversity (HEED) Award. This award is the only national recognition honoring colleges and universities that show an outstanding commitment to diversity and inclusion across their campuses.
Campus Climate Study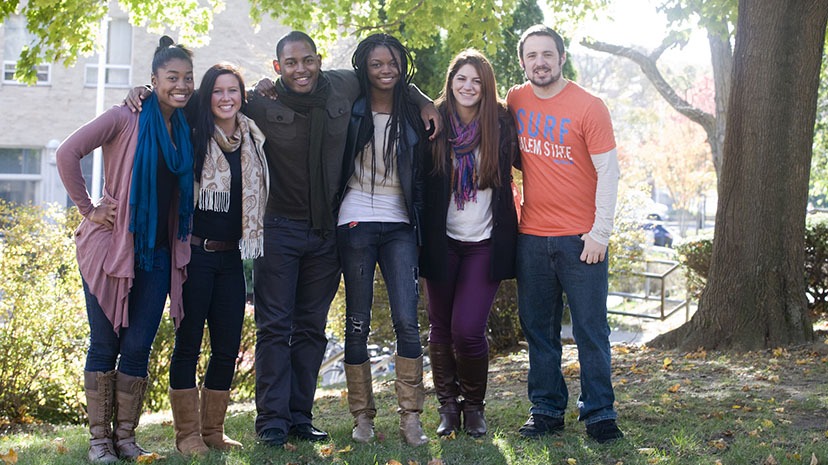 Rebecca D. Comage
Interim Chief Diversity and Inclusion Officer
Office Information
Administration Building, First Floor, Room 6, North Campus