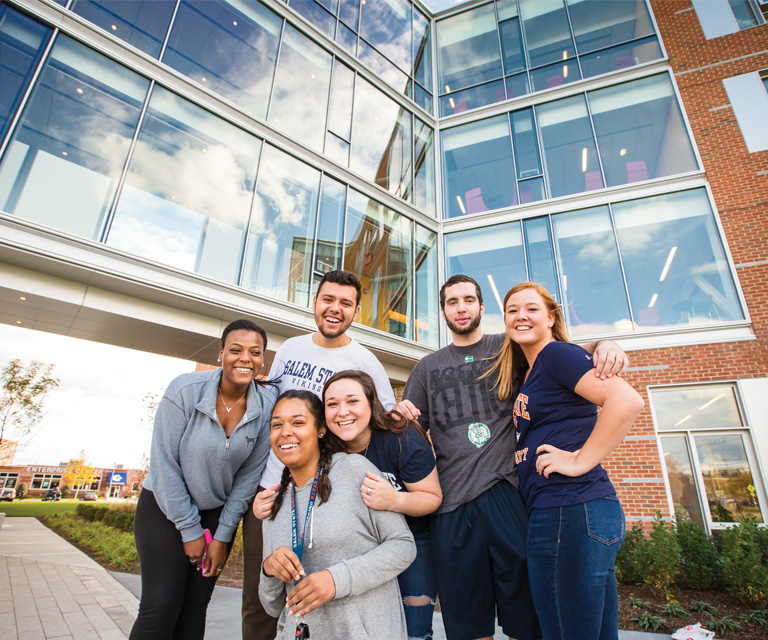 Welcome Transfer Students!
Whether you are at a 2-year or 4-year college or university, or recently earned your associated degree, we are committed to making sure your transfer experience is a success.
We recommend transfer students apply for before the semester is complete. You don't have to wait!
Requirements and Credits
Transfer Requirements
Review our requirements for admission.
Transferring Credits
We are committed to helping you transfer credits you may have earned toward your Salem State degree.
NRCCUA Tracking Tag Pixel