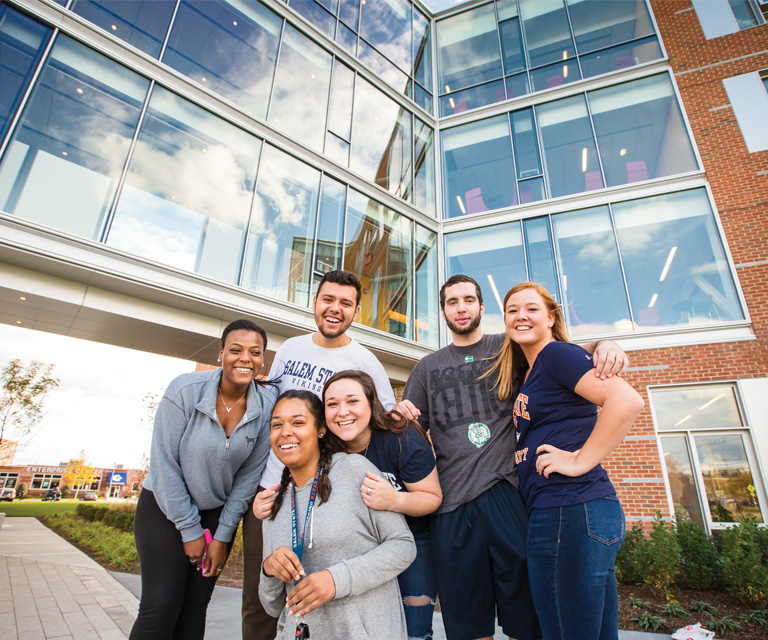 Welcome Transfer Students!
Whether you are at a 2-year or 4-year college or university, or recently earned your associate's degree, we are committed to making sure your transfer experience is a success.
We recommend transfer students apply before the semester is complete. You don't have to wait!
Resources for Transfer Students
See what you'll need to have ready in order to apply

Learn about transferring credits from your previous institution

Did you already submit your transfer application? Check the status!
Ready to Apply?
Make the switch to Salem State – we can't wait to welcome you to campus!
Apply now!
Send a list of courses in which you are currently enrolled
OR
Send your resume or work history if you have not taken courses within the last year
If you have less than 12 college credits, a GPA of less than 2.5, or has been out of high school for three years or less, please send us your official high school transcript and SAT/ACT scores.
Transcripts can be mailed to:
Salem State University
Undergraduate Admissions
PO Box 51298-9925
Philadelphia, PA 19115
Title
If Your College has Closed
Fall 18 NRCCUA Tracking Pixel