The Office of Inclusive Excellence and The Center for Justice and Liberation
The Center for Justice and Liberation serves as a comprehensive collaborative community space that honors, centers, and advocates for the holistic development and retention of students of underrepresented, marginalized, and stigmatized identities due to oppressive structures. In a similar thread, the Office of Inclusive Excellence combines efforts to advance diversity, equity, and inclusion across all areas of the campus. The Office of Inclusive Excellence and The Center for Justice and Liberation combine efforts to sponsor several events and initiatives for Celebration and Heritage Months this year.
Hispanic, Latino/a/e/x, Afro-Latino/a/e/x Heritage Month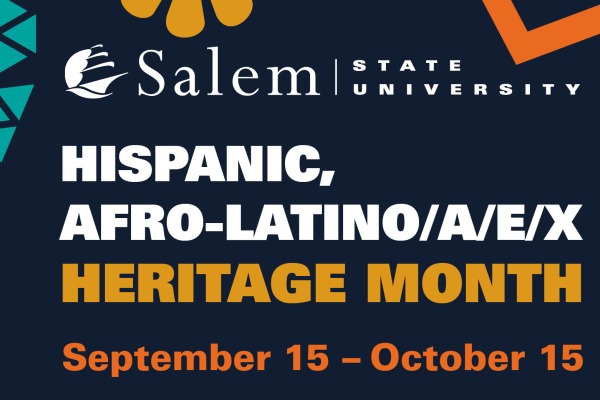 Salem State University celebrates Hispanic, Latino/a/e/x Afro-Latino/a/e/x Heritage Month (National Hispanic Heritage Month) annually from September 15 to October 15, honoring the histories, cultures and contributions of campus and community members with Latin American and Caribbean heritage.
The observation originally started in 1968 as Hispanic Heritage Week under President Lyndon Johnson and was expanded by President Ronald Reagan in 1988 to cover a 30-day period starting on September 15 and ending on October 15. It was enacted into law on August 17, 1988, on the approval of Public Law 100-402.
The day of September 15 is significant because it is the anniversary of independence for Latin American countries Costa Rica, El Salvador, Guatemala, Honduras, and Nicaragua. In addition, Mexico and Chile celebrate their independence days on September 16 and September 18, respectively. Also, Día de la Raza, which is October 12, falls within this 30 day period.
LGBTQIA+ Pride Month
Salem State University holds Pride Month annually in October, celebrating gender and sexual diversity on campus and lesbian, gay, bisexual, transgender*, queer, intersex, and asexual (LGBTQIA+) students, faculty, and staff. This time also honors the histories and contributions of LGBTQIA+ peoples world-wide. While we also recognize National LGBTQ+ Pride Month in June, we hold this celebration in October during global LGBT History Month to celebrate during the academic year.
In 1994, Rodney Wilson, a Missouri high school teacher, believed a month should be dedicated to the celebration and teaching of gay and lesbian history, and gathered other teachers and community leaders. They selected October because public schools are in session and existing traditions, such as Coming Out Day (October 11), occur that month. Gay and Lesbian History Month was endorsed by GLAAD, the Human Rights Campaign, the National Gay and Lesbian Task Force, the National Education Association, and other national organizations. In 2006 Equality Forum assumed responsibility for providing content, promotion, and resources for LGBT History Month.
Salem State Recognizes Indigenous Peoples' Day on October 12
Salem State Honors the Transgender Day of Remembrance in November
Dr. Martin Luther King, Jr. Celebration
Salem State University will host its 32nd annual MLK Celebration in the week following the holiday honoring Dr. King. Founded in 1990, the holiday recognizes Dr. Martin Luther King, Jr.'s commitment to civil rights and social justice and challenges us to consider ways in which we can be engaged in seeking equity and justice for all. This year's celebration will focus on honoring the 60th anniversary of Dr. King's "I Have a Dream" speech, delivered August 28, 1963 at the March on Washington for Jobs and Freedom. We will strive to advance his legacy in equity and justice.  
Black History Month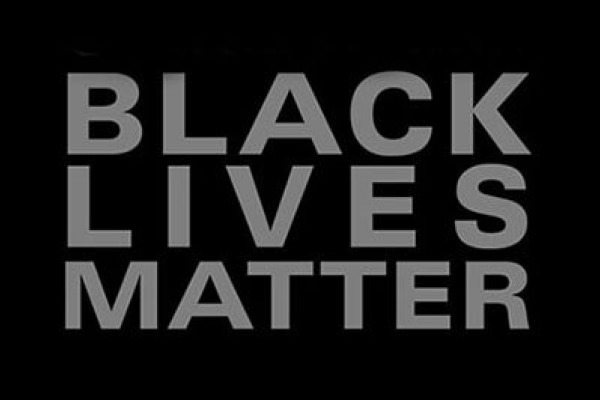 Read more about the Salem State 2023 Black History Month
Afrofuturism - IDEA Den - Research Guides at Salem State University
Asian Pacific Islander Desi American Heritage Month
Salem State celebrates Asian Pacific Islander Desi American (APIDA) Heritage Month in April.
Asian, Pacific Islander and Desi Heritage encompasses the Asian continent and the Pacific islands of Melanesia, Micronesia, and Polynesia. The theme of Salem State's 2023 APIDA Heritage Month is Here, There, and Everywhere. Here, There, and Everywhere reflects on the past, present, and future trailblazers in the APIDA community.
Read more about APIDA Heritage.
Read more about the National Celebration of Asian Pacific American Heritage Month.