Title
John D. Keenan Biography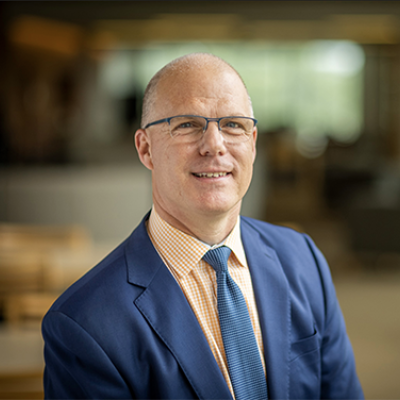 John D. Keenan, JD is the 14th president of Salem State University, a role he began on August 6, 2017.
Prior to being named president, Mr. Keenan served as general counsel and vice president for administration at Salem State University. He was responsible for the university's day-to-day operations in support of its academic mission, overseeing human resources and equal opportunity, capital planning and facilities, information technology, risk and asset management, and university police.
Mr. Keenan previously represented the Seventh Essex District in the Massachusetts State Legislature from 2005 to 2014. He was a leading proponent of gaining university status for Salem State in 2010, the lead sponsor of a bill providing benefits equity for all state university faculty, and an advocate for increased funding for state universities. He also moved a number of significant public projects forward, including the building of the J. Michael Ruane Judicial Center, the Salem MBTA Station, and the Thaddeus Buczko Probate Court. He was the leading proponent of the $1 billion Footprint Power redevelopment of Salem Harbor Station, the largest project in Salem's almost 400-year history. At Salem State, he utilized this expertise to help fund and recently complete the Sophia Gordon Center for Creative and Performing Arts.
In addition to his strong commitment to public higher education, Mr. Keenan's time in the state legislature allowed him to be lead on issues of social justice. He voted to preserve marriage equality, address schoolyard bullying, and protect transgender employees in the work place. While the bill ultimately did not pass, one of his proudest votes was in support of the DREAM Act, to provide in-state tuition for undocumented students.
Before serving as a legislator, Mr. Keenan was an assistant district attorney in Essex County and a member of that office's first ever Domestic Violence Unit. This experience positioned him to help lead Salem State's Title IX team, focusing on both the prevention and investigation of sexual assaults on campus. As a result of his efforts, Salem State hosted the National Center for Campus Public Safety's Trauma-Informed Sexual Assault Investigation and Adjudication Institute on campus in January of 2017. Massachusetts Attorney General Maura Healey spoke at the institute to bring attention to this national problem. Mr. Keenan also served in the administrations of Mayor Neil Harrington and Mayor Stanley Usovicz as Salem city solicitor.
A lifelong Salem resident, Mr. Keenan is a proud product of Salem Public Schools. Like 35 percent of Salem State students, he is in the first generation of his family to attend college. Mr. Keenan received his bachelor's degree from Harvard College and his JD from Suffolk University.
Mr. Keenan's leadership of the North Shore's only public, four-year institution of higher learning comes after more than 300 years of family history in Salem. He is a direct descendant of Rebecca Nurse, who was executed in the Salem Witch Trials of 1692. This tragedy shapes his commitment to social justice and human rights. He serves on the board of the Salem Award Foundation for Human Rights & Social Justice and on the North Shore Advisory Board of the Anti-Defamation League (ADL).
Mr. Keenan resides in Salem with his wife, Kara McLaughlin, and their two children, Aidan and Erin. An avid bike rider, he is a 26-year participant of the Pan Mass Challenge, raising over $160,000 for the Dana Farber Cancer Institute.