Title
President's Executive Council

Nate Bryant '87, '93G, Chief of Staff, nbryant@salemstate.edu, ext. 6134.
Nate Bryant, EdD joined Salem State in 1987 and today brings his 30 years of leadership at the university to his role as chief of staff. He has previously held the positions of assistant dean of the Center for Academic Excellence, assistant dean of students for the office of student life, and director of undergraduate admissions. Mr. Bryant received his bachelor's degree in business administration from Salem State in 1987, his master's in education from Salem State in 1993, and his doctorate in higher education from the University of Massachusetts – Boston in 2016. A resident of Salem, Mr. Bryant has served his community in various capacities, including a former role on the Salem School Committee.

Chunju Chen, Executive Director for Strategic Planning and Decision Support, cchen@salemstate.edu, ext. 2046
Chunju Chen, PhD joined the Salem State University community in 2016. Chen has 15 years of experience as executive director of institutional research at the University of Wisconsin-Whitewater. She subsequently served as assistant provost of institutional research, planning and assessment at Northern Michigan University. Ms. Chen has extensive experience working across divisions to provide a full range of institutional research functions and strategic planning support to promote a climate of data-driven decision-making. Ms. Chen holds a PhD and an MA in Vocational and Technical Education from University of Minnesota-Twin Cities, and a BA in Foreign Languages for Science and Technology from China University of Geosciences.
Rita Colucci, General Counsel, rcolucci@salemstate.edu, ext. 6400
Rita Colucci, Esq., joined Salem State in December 2017, as the university's general counsel. Her 10 years of experience in public higher education include roles as general counsel, chief of staff and board secretary, while also overseeing marketing and communications, public safety and human resources. Prior to joining the world of higher education, Colucci worked as a labor attorney and human resources director for several state agencies. Colucci holds a JD from New England/Boston and BS in political science from Southern Connecticut State University.

Rebecca Comage, Interim Chief Diversity and Inclusion Officer, rcomage@salemstate.edu, ext 2404
Rebecca Comage currently serves as the interim chief diversity and inclusion officer and director of diversity and multicultural affairs. Comage received her Masters of Education with a specialization in Higher Education Administration from Middle Tennessee State University in Murfreesboro, Tennessee in 2009. She served as the inaugural assistant director for diversity education and inclusive community building within the office of student involvement at the University of Kentucky for several years before being promoted to provide leadership to the Dr. Martin Luther King Cultural Center. Comage currently provides programs and services that support marginalized students, and works collaboratively with the campus community to cultivate efforts that directly challenge oppression or the disparate treatment of all Salem State community members. Within her portfolio, Comage also oversees the Center for Diversity and Cultural Enrichment and chairs the President's Advisory Committee on Diversity. Comage has also served as a visiting instructor in the School of Education for the last three years, and taught courses on multicultural issues in education. In addition to her work on campus, Comage also serves as an active member of the city of Salem's No Place for Hate Committee.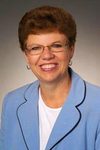 Karen House, Vice President for Finance and Facilities, khouse@salemstate.edu, ext. 6120
Karen House joined Salem State university in 2014 and is responsible for the development of the institution's annual budget and the multi-year financial plan, including the allocation of fiscal resources in support of the university's academic and administrative programs; and for overall fiscal accountability. She also oversees capital planning and facilities. A graduate of the University of Virginia in Charlottesville, VA, she holds in addition a master's degree in business administration and a graduate certificate from Plymouth State University in Plymouth, NH. Ms. House has extensive experience in the private sector as an accountant, internal auditor and management accountant. She began her career in academia at St. Mary's College of Maryland, progressing to associate vice president for business affairs/comptroller before joining Keene State College in 2000.

Scott James, Executive Vice President, sjames@salemstate.edu, ext. 6243
Scott James, EdD joined the Salem State University community in 2008 and has more than 20 years of experience in higher education. Before joining the team here at Salem State, he served at Lesley University, first as the university registrar and then as the associate vice president of enrollment management. Mr. James holds an EdD in higher education leadership and policy from Vanderbilt University, an MEd in administration, planning and social policy from Harvard University, and a BA in psychology from Boston University.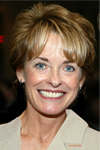 Cynthia McGurren '83, Vice President of Institutional Advancement, cmcgurren@salemstate.edu, ext.7591
Cynthia McGurren joined the Salem State community in 1983 and has over 20 years of higher education, public affairs and, more recently, fundraising experience. She has served as vice president since 2004, during which time the university's endowment has increased by 120 percent. Previous positions at the university include director of college relations and special assistant for external affairs for Salem State president emerita Nancy Harrington. From December 1996 to April 1999, Ms. McGurren was the district coordinator for U.S. Representative John F. Tierney. She holds a BS in general studies from Salem State University. 
David J. Silva, Provost and Academic Vice President, david.silva@salemstate.edu, ext. 6240
With over 15 years of administrative experience, Provost David Silva, PhD joined Salem State in March 2015. He has served in numerous capacities at the University of Texas at Arlington, including his role as founding department chair of the newly established department of linguistics. In 2007, he was appointed vice provost for academic affairs where he was responsible for a broad portfolio of academic initiatives, and then went on to become the university's vice provost for faculty affairs. As a scholar of linguistics, Mr. Silva has an extensive research portfolio that focuses on phonetic variation and language change in Korean. He has also published and presented on issues germane to university-level teaching and assessment. His scholarly work has been funded by the Fulbright Program, the Korea Foundation, and the Academy of Korean Studies, among many others. Mr. Silva holds a bachelor of arts degree from Harvard University, a master of arts in linguistics degree and a doctor of philosophy degree in linguistics, both from Cornell University. His teaching career began at the University of Texas at Arlington, where he became a full professor of linguistics.