Title
Meet the Salem State STEP Coaches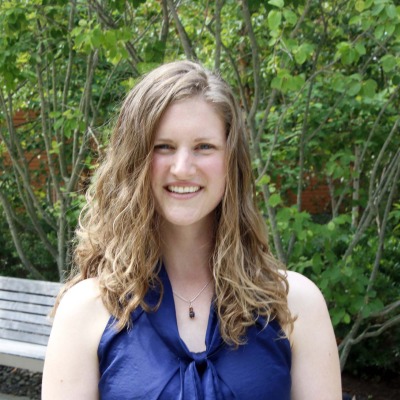 Megan Wigton: Hello! My name is Megan Wigton and I coordinate the Student Transition and Engagement Program at Salem State. I started the program in 2012 and have watched it grow and expand over the years. I deal with all the administrative aspects of the program in addition to coaching and supervising the peer mentors. I love my job! One of my passions is to increase access and equity in higher education, which I get to do every day through STEP. I am originally from Juneau, Alaska but went to college in Santa Cruz, California. I moved to the East Coast in 2006 to pursue my first graduate degree in theology after which I got married and settled here on the North Shore. I graduated with my masters of education in higher education in student affairs from Salem State in 2013. I enjoy running, traveling, cooking and eating good food and spending time with my family. I have two small children, a baby due in September of 2019 and an adoring dog. I look forward to meeting you and getting to know you more!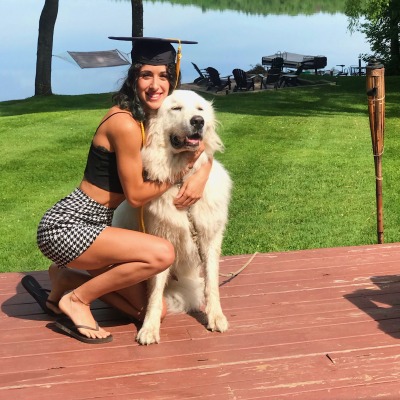 Paige Suse: "Hey everyone! I'm thrilled to be joining STEP as a success coach this year. I completed my undergraduate in psychology with a minor in criminal justice at Northeastern University. I'm currently a clinical intern at Arbour young adult partial hospitalization program. I have previous experience in inpatient and residential care. In the future, I hope to use my degree to make a difference counseling within our prison system. I'm excited to be earning my masters in mental health counseling here at Salem State. Some fun facts about me are that I hold multiple Northeastern University high jump records and I'm a first-generation college student! I love spending time with my giant dog and adorable cat, cooking, skiing and the list could go on! Can't wait to meet you and learn more about you all!"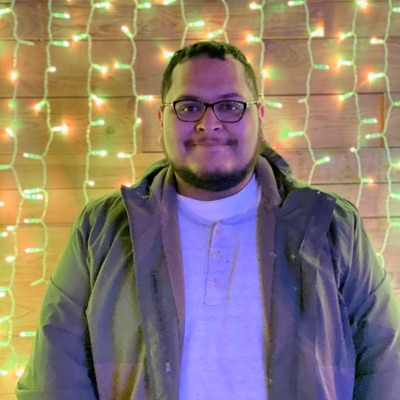 Emmanuel "Manny" Quiroz: Howdy Y'all! My name is Manny and I am so pumped to be joining the STEP team as a success coach this fall! I graduated from the University of Texas at San Antonio in 2018 with a Bachelor of Arts in Communications. I've spent the last two years as an educator in HoustonISD with my last year teaching as a Pre-AP English II at East Early CHS (Go Falcons!). Born in Monterrey, Mexico. Raised in Houston, Texas. I am a First-Generation graduate who spent my undergraduate as a First Year Experience Student Ambassador & then a First-Gen Mentor working with a familia (family) of 12-15 mentees to get through our college experience together. I am so excited to be working along side you, and I promise you that this program is going to make your time here at SSU so much better! I'm so stoked to be enrolling at Salem State this fall as a Graduate student in Education. On my free time, I do enjoy being a couch potato. Now don't let that fool you, I love to travel, cook, jam out, go to coffee shops, explore new places, but most importantly build new friendships. Social Justice & Equality are a huge for me, so if you're ready to embark on this journey let's grow together & let's do this! I can't wait to meet you this fall.
Elaina Curtis: Hey everyone! My name is Elaina Curtis and I am super excited to be joining STEP as a Success Coach this upcoming fall! I graduated from Worcester State University in August 2020 with my Bachelors degree in psychology with a communication sciences and disorders minor, as well as a concentration in women gender studies. This past year I have been working as a lead after school teacher for 7-9 year olds. I'm thrilled to be continuing my education at Salem State to earn my Masters degree in Higher Education and Student Affairs. I am extremely passionate about college access and transition, especially since I had a tough time with my own undergraduate transition. Eventually, I was able to find my niche through working on campus as a writing center consultant, working at the information desk, and being a part of the student events committee! When I'm not in class, studying, or working, I love spending time with my friends and family, petting my adorable cat Callie, and traveling the world! I've been to China, the Bahamas, and all over Europe! My photo was actually taken at the John Lennon wall in Prague. I can't wait to meet all of you!