Title
Meet the Salem State STEP Coaches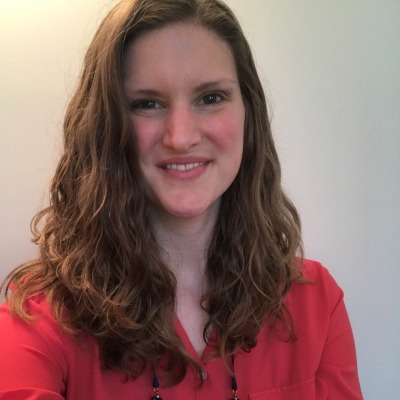 Megan Wigton: Hello! My name is Megan Wigton and I coordinate the Student Transition and Engagement Program at Salem State. I started the program in 2012 and have watched it grow and expand over the years. I deal with all the administrative aspects of the program in addition to coaching the peer mentors and focusing on the STEP 2.0 program for sophomores. I love my job! One of my passions is to increase access and equity in higher education, which I get to do every day through STEP. I am originally from Juneau, Alaska but went to college in Santa Cruz, California. I moved to the East Coast in 2006 to pursue my first graduate degree in theology after which I got married and settled here on the North Shore. I graduated with my masters of education in higher education in student affairs from Salem State in 2013. I enjoy running, traveling, cooking and eating good food and spending time with my family. I have two small children and an adoring dog. I look forward to meeting you and getting to know you more!
Blaire Thompson: Hey y'all! My name is Blaire and I am excited to be part of the STEP family as a success coach while completing my graduate studies in SSU Higher Education Student Affairs program. I am an 'island gal' who was born and raised in Nassau, Bahamas. My eagerness to see the world (and my mom) pushed me to pursue a tertiary education at Johnson & Wales University in Miami, Florida. From that point, I accomplished so many personal and professional goals and solidified my purpose in higher education.
As of May, I became part of the 2018 graduating class with an AS in culinary arts and BS in food service management. This transition into student affairs may seem quite odd but part of my college experience included working in residential life for a little over two years. I was also able to intern through Disney's College Program and experienced Europe for the first time through a study abroad program in Berlin. These opportunities to develop as a student through connecting with peers, networking with professionals, and learning through travel inspired me to want to help others do the same. I can still cook a mean pot of curry chicken in the kitchen though! Can't wait to make some memories with everyone!
Doranggie Manso: Hi everyone! I am one of the success coaches for STEP. My name is Doranggie Manso but you can call me Angie. I was born in Puerto Rico, I currently live in Malden, and I am first generation college grad in my family, as well as being a student of color, I am bilingual I speak/read Spanish, I have four kids, two boys and two adopted girl. I recently graduated from SSU with a bachelor's degree in community education with a minor in psychology. I will be starting my first year in the higher education student affairs master's program in the fall of 2018. I work at Bunker Hill Community College as the lab coordinator/skills instructor/tutor for the allied health programs. I am excited to start working in the STEP program at SSU and look forward to meeting all the new incoming students!
Shuntara Baker Brown: Hi everyone! I am new to the STEP program and will be joining the team as a graduate research assistant for the 2018-2019 academic year. I am married with four beautiful boys! I enjoy traveling, wedding planning, organizing, road trips and shopping, as my hobbies and likes. I identify myself as a minority inner-city student born and raised in Boston, Massachusetts! Currently, I am in my second year of study in the mental health counseling program and looking forward to helping students in STEP learn to fulfill their fullest potential through research in Growth Mindset Theory and Grit.
My education journey was supposed to start at Salem State in the mid-1990s, however, I accepted admission to Johnson & Wales University in Providence, RI and was awarded a dual degree BS/MBA in business organizational leadership. Several years later I discovered that counseling was my new path in life when I received my MEd in student services from Liberty University online. However, I quickly discovered I didn't have all of the licensing credentials, which lead me back to where I was first accepted - Salem State University! I am excited to meet students and help guide them on their education journey.