Title
Meet the Salem State STEP Coaches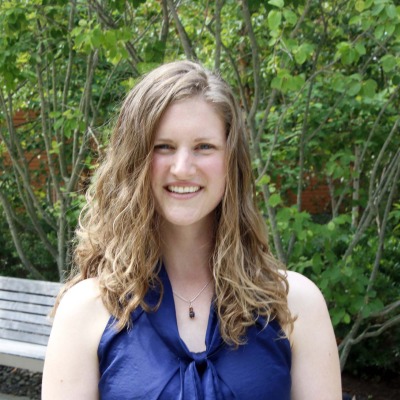 Megan Wigton: Hello! My name is Megan Wigton and I coordinate the Student Transition and Engagement Program at Salem State. I started the program in 2012 and have watched it grow and expand over the years. I deal with all the administrative aspects of the program in addition to coaching and supervising the peer mentors. I love my job! One of my passions is to increase access and equity in higher education, which I get to do every day through STEP. I am originally from Juneau, Alaska but went to college in Santa Cruz, California. I moved to the East Coast in 2006 to pursue my first graduate degree in theology after which I got married and settled here on the North Shore. I graduated with my masters of education in higher education in student affairs from Salem State in 2013. I enjoy running, traveling, cooking and eating good food and spending time with my family. I have two small children, a baby due in September of 2019 and an adoring dog. I look forward to meeting you and getting to know you more!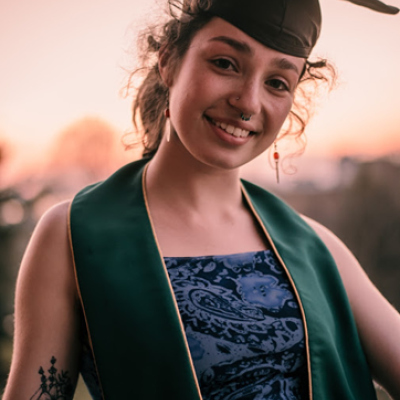 Sophie Robledo: Hey everyone! My name is Sophie Robledo and I am so excited to be joining the STEP team as a success coach this fall! I graduated from the University of Vermont in 2018 with a major in human development and family studies and a minor in studio art. I spent the last year working as a case manager at a homeless shelter for women with schizoaffective disorders in Boston. I love learning! And I am so happy to be attending Salem State. Throughout my fourteen years of being in school, I've learned many tips and tricks for success, and I can't wait to share them with you all! I love to work out, listen to music, make art, and to spend time with friends and family. If I'm not doing any of those things (or studying in the library) you can catch me cozying up with my pet rabbit, a cup of tea and a good book. I can't wait to learn more about all of you, and best wishes for the 2019-2020 school year!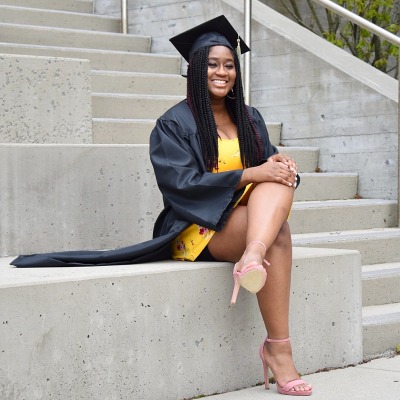 Janique Jean: Hey everyone! My name is Janique Jean and I can't wait to join the STEP team as a Success Coach this fall! I am currently completing my master's degree in Higher Education and Student Affairs. I got into this field due to the wonderful mentors I've met that helped me through my journey and the passion I have for helping students through their journey as college students.
College is such a transitional time for students and having someone there to help them is extremely important! I received my undergraduate degree right here at Salem State with a bachelor of science in healthcare studies and a minor in social work. While I was at Salem State, I was a desk receptionist, a resident assistant, an events assistant, a building manager, an orientation leader, and I was a part of a few different clubs and organizations!  In my free time, I love to work out, watch Netflix and Hulu, eat, and travel. I have a running list of places to visit in the world (ask me about it!). I can't wait to be apart of the 2020-2021 STEP team!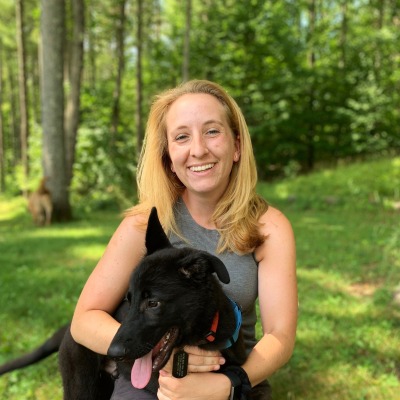 Lydia Leitschuh: Hello! My name is Lydia Leitschuh, and I am excited to join STEP as a success coach for the 2020-20201 academic year. I graduated from Endicott College with a bachelor of science in psychology with a concentration in human services and am continuing my education as a second-year graduate student in the higher education in student affairs (HESA) program. My passion for student affairs work and success coaching grew from the wonderful experiences I had in my undergrad as a resident qssistant, an admissions tour guide, and a student leader for Endicott's Alliance group. In my first year of the HESA program worked for residence life as both a graduate retention fellow for community standards and off-campus outreach, and as the graduate resident director for housing operations. I'm looking forward to transferring my experiences into the success coach role to help support you through your academic year. 
In my free time, I enjoy podcasts and audiobooks, writing and reading poetry, going thrifting with friends, and taking long hikes with my puppy Bruno. Now you know a bit about me, I can't wait to get to know you!