Title
Military Friendly School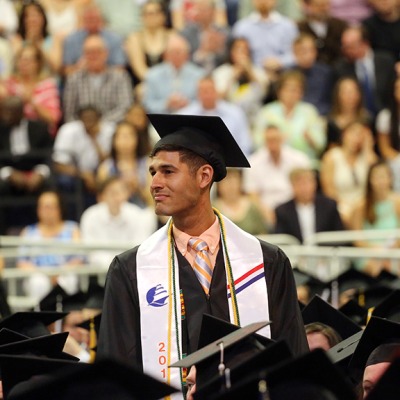 Veterans' affairs at Salem State is here to assist current and former service members of the armed forces as well as survivors and dependents with both state and federal educational benefit programs. Whether or not you are a new or continuing student, we are dedicated to providing you with resources and services to assist you in achieving your academic and career goals. 
Military-Friendly School Awards and Honors
Military Friendly®

Best for Vets by Military Times

Top College and University by Military Advanced Education
Title
Student Veteran Organization (SVO)
The mission of the Salem State University Student Veteran Organization is to assist veterans in achieving their educational goals and to provide assistance throughout the transition process and beyond. Chapter of Student Veterans of America
Events
Veterans Welcome Event
Veterans Appreciation Dinner
Weekly Vets Corner
Fall and Spring Campus BBQ's
Graduating Veterans Stole Ceremony
Awards
Student Veterans of America "Chapter of the Month" September 2013
Student Veterans of America 2nd Annual Business Plan Competition Honorable Mention - January 2014
Student Veterans of America and The Home Depot Foundation $10,000.00 VetCenter Initiative Grant
Title
Salem State Veterans Writers Workshop
The Salem State Veteran Writers Workshop provides military veterans and civilians an open forum in which to explore writing among peers. The group writes together, followed by discussion and conversation. The location alternates monthly between on campus and at the local Salem VFW Post, helping to strengthen community connections between veterans of differing era and civilian.
Questions on applying to Salem State as a veteran or maintaining your benefits? We're here to help. Contact us here.