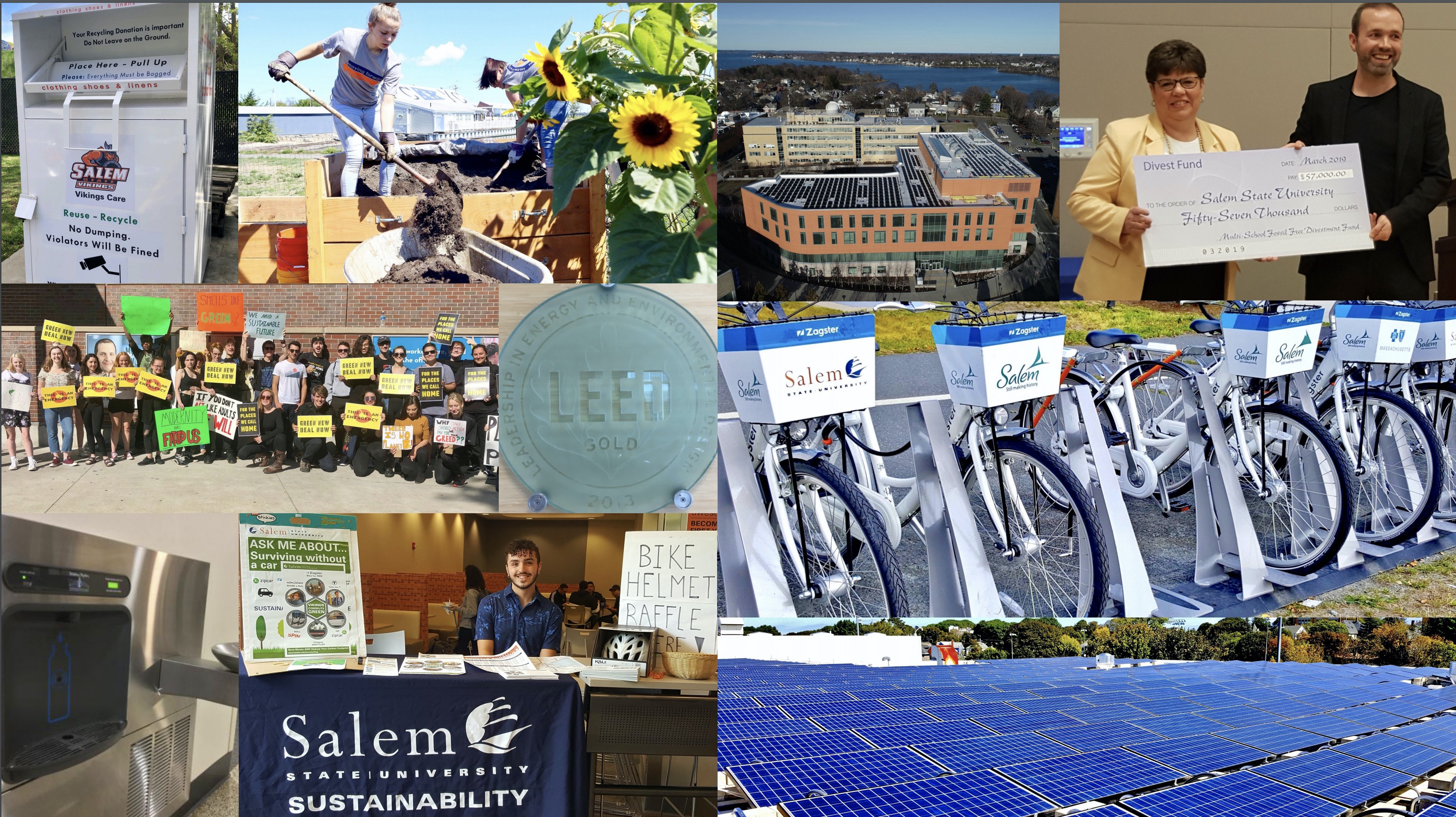 Instilling a culture of sustainability across our programs is a critical part of our commitment to academic excellence, civic engagement, and operational efficiency. 
Facts and Figures
Our efforts for a greener Salem State
Overview of Sustainability Initiatives
Campus solar panels have produced over 2.5 million kWh of electricity

Learn how you can get involved and explore your passion

Our campus offers a wide array of green transportation options
Initiatives Continued
Campus community led the initiative, illustrating support on all levels

Learn how you can green your campus room or office

Helps keep items out of the solid waste stream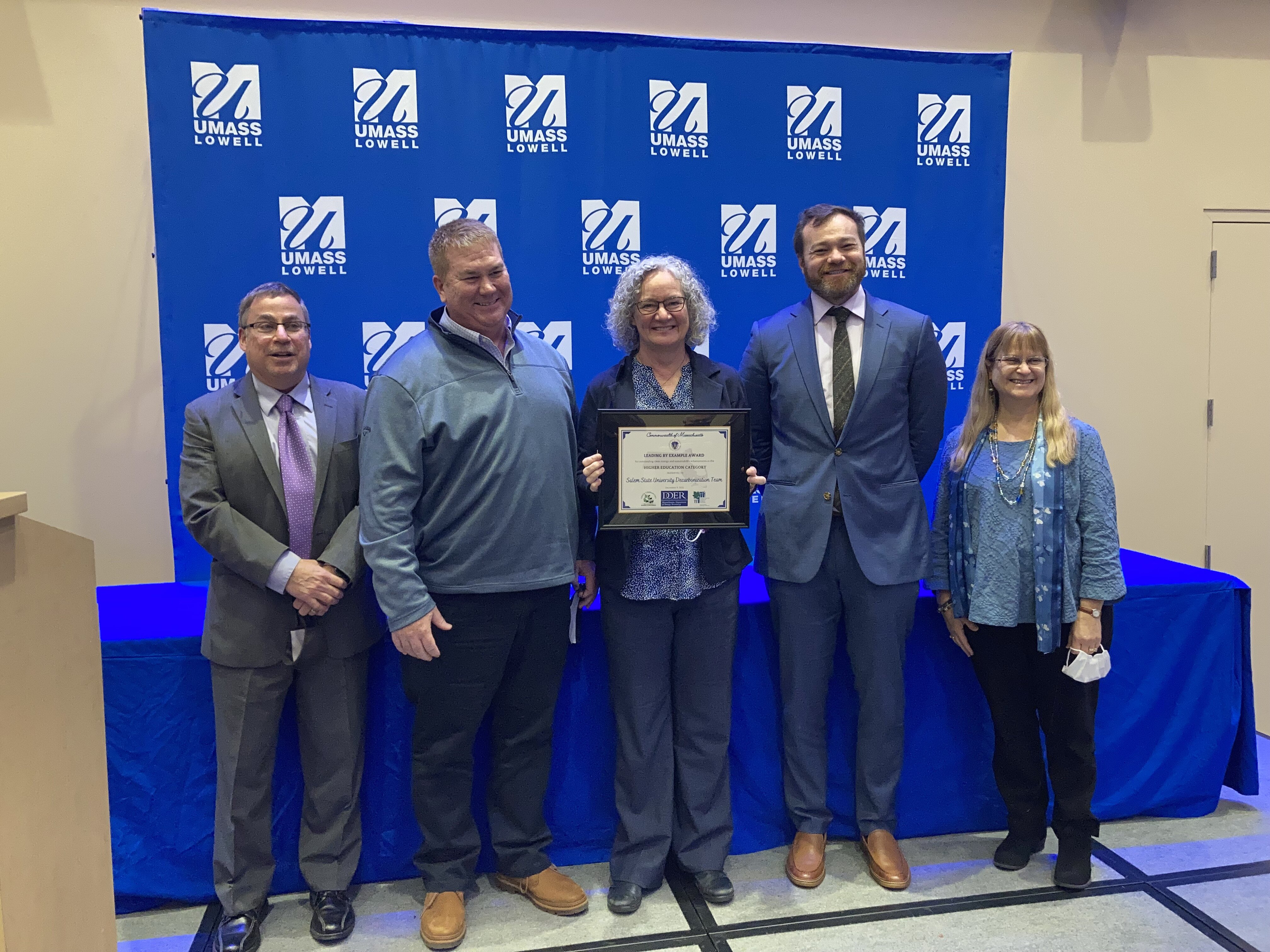 Salem State Earns Sustainability Awards
Leading By Example: Salem State was recognized in 2021 for its leadership in developing a roadmap for eliminating fossil fuels from campus operations.
Salem Chamber of Commerce Resiliency and Sustainability Award: Honored May 3, 2023.
Sustainability News and Events
Contact Us
Sustainability at Salem State
Stanley Building 220
Mailing Address:
352 Lafayette St.
Salem, MA 01970