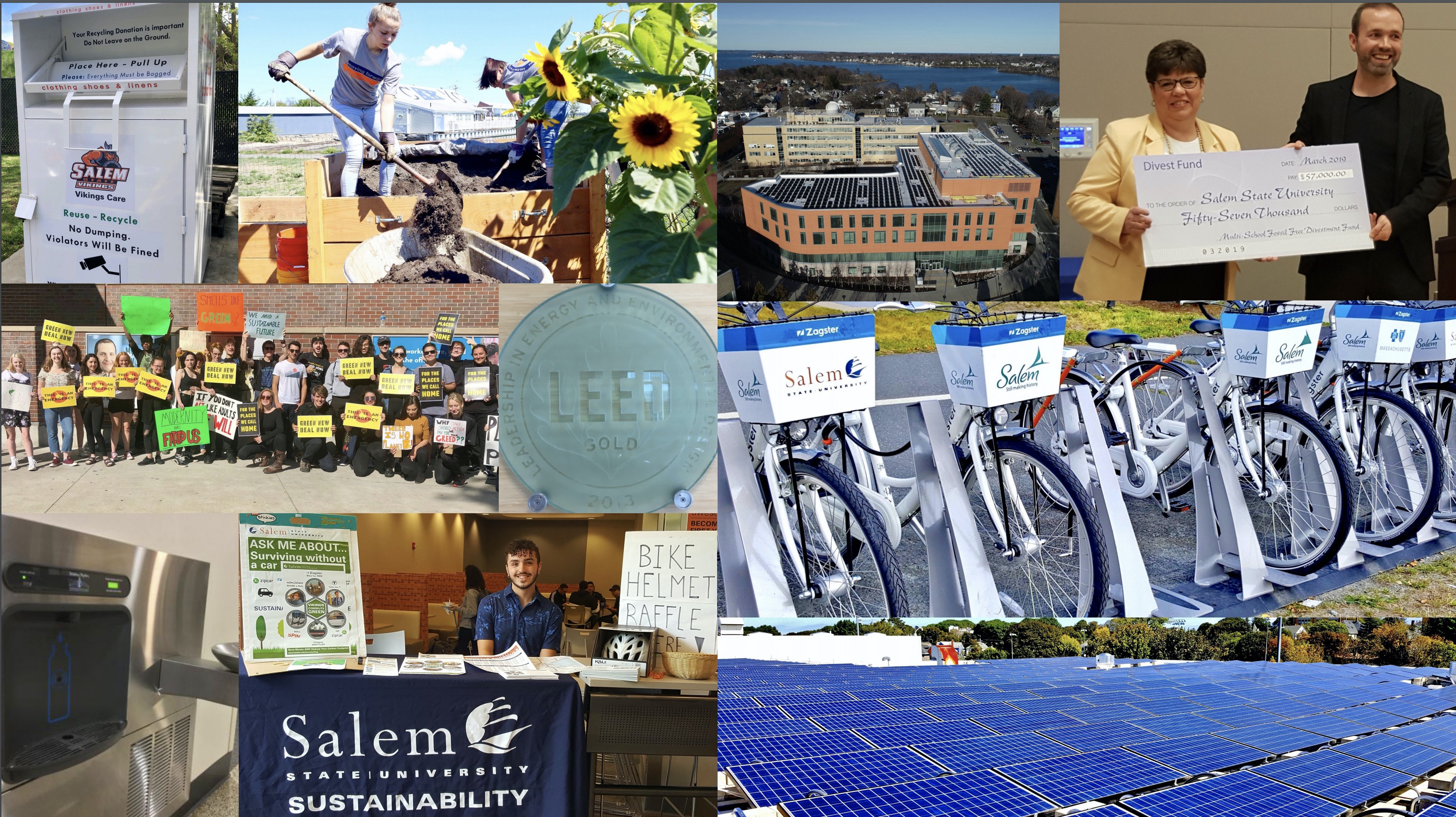 Our Efforts
Instilling a culture of sustainability across our programs is a critical part of our commitment to academic excellence, civic engagement, and operational efficiency. Our work to educate the next generation of community leaders spans all of these areas and touches students, faculty, staff and alumni.
Facts and Figures
Our efforts for a greener Salem State
Overview of Sustainability Initiatives
Campus solar panels have produced over 2 million kWh of electricity

Learn how you can get involved and explore your passion

Our campus offers a wide array of green transportation options
Initiatives Continued
Campus community led the initiative, illustrating support on all levels

Learn how you can green your campus room or office

Programs geared to keep items out of the solid waste stream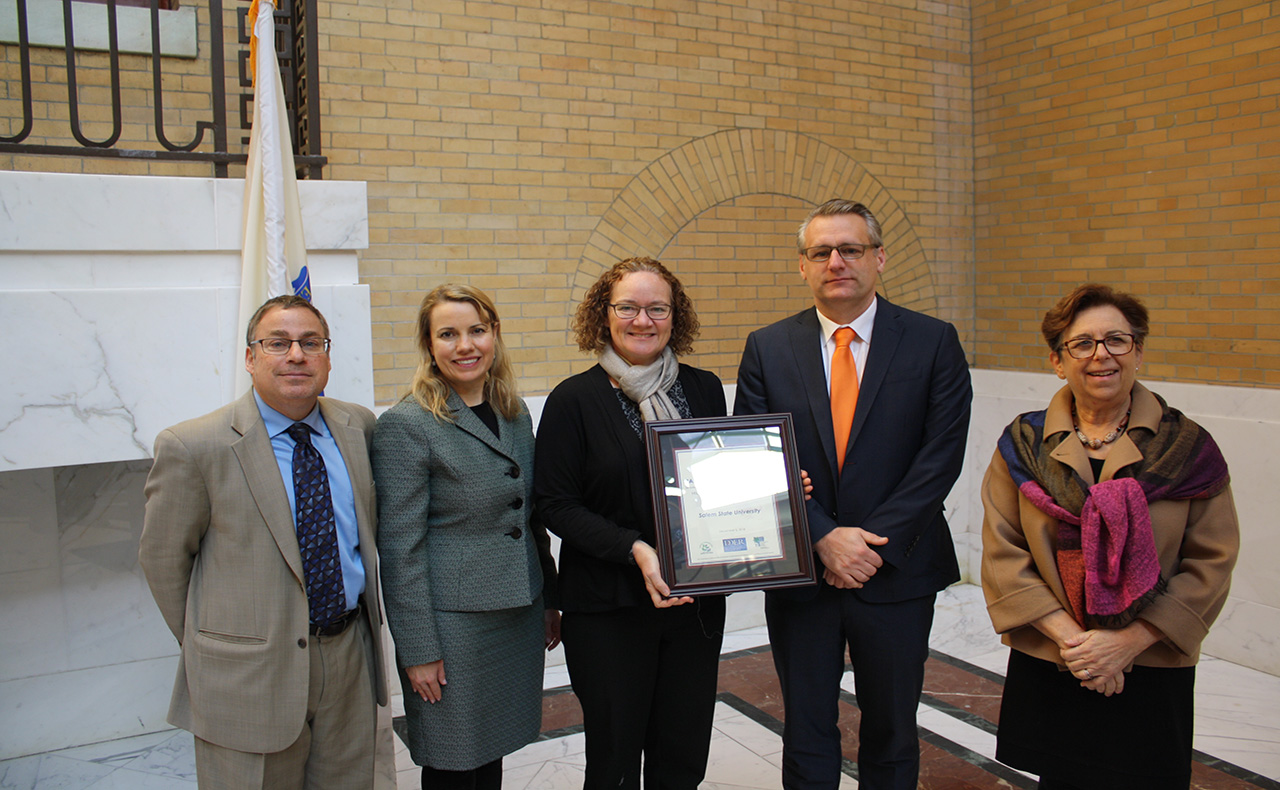 Salem State Earns Leading By Example Award
Salem State was recognized for its leadership in pursuing positive clean energy and environmental solutions across campus.
Sustainability News and Events