Salem State began celebrating Earth Days in 2000. The April event has grown to encompass a judged research poster competition, an art exhibition and competition, and a series of lectures, panels, films and activities. These events bring renowned researchers, activists and officials to campus to engage students, faculty, staff, alumni and the larger community. If you would like to support these activities, please visit our crowdfunding page. The theme for Earth Days 2021 is "There Is No Planet B."
Past events
Captioned recordings of past events will be available within two weeks of the event.
Research Poster Competition
The flagship event of the Earth Days celebration will occur on April 12. Details are below.
Mail Art Exhibition, Sale, and Competition
This year's Earth Day's art competition will feature climate-change-themed art on postcards. Everyone can participate, while only SSU student artwork is eligible for cash prizes. Art submissions are due April 1 and will be displayed at the library from April 12 – May 5.  
Upcoming Events
Monday, April 12  
11 am-noon: Poster Judging
Noon-1 pm: Public viewing of posters   
Research poster competition judging and viewing
The Earth Days research poster competition is the only judged undergraduate research competition at Salem State. Outstanding student work is eligible to receive cash prizes through the generosity of the Tefferteller Peace Fellowship. This year, we will be using the virtual meeting space Gather.town to enable anyone to view posters. Join us to explore the posters and engage the student authors in a discussion of their research. Enter the Gather.town poster viewing space via this portal which will be live on April 12.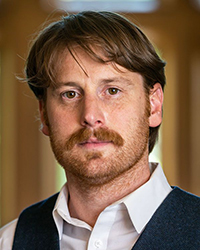 4:30-5:30 pm
"Between Justice and Goodness: Conflicting Responsibilities in the Face of Climate Challenge"
Joshua Duclos, philosopher and teacher at St. Paul's School in New Hampshire, will discuss how the concepts of justice and goodness relate to climate change. Co-sponsored by the Salem State philosophy department.
Tuesday, April 13  
10:50 am–12:05 pm
Film: Before the Flood
Presented by National Geographic, this film examines how climate change affects the environment and what we can do to prevent the loss of species, ecosystems and native communities across the planet. Join the Zoom meeting.
Meeting ID: 982 6052 7375
Passcode: geology
1:40-3 pm
Organizing for the Environment
This panel will include organizers from Sunrise, GreenRoots, African Wildlife Foundation and Ocean Alliance who will discuss their work to address climate change, environmental justice, and wildlife conservation.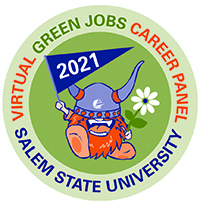 3-4 pm
Green Careers Panel
Meeting ID: 992 1966 8635     Passcode: 456904
Hear from Salem State alumni working in the environmental field to hear about their career paths and advice for those interested in jobs in sustainability.
Ned Murphy '85, FRGS, is a Consulting Geochemist for Central Planet Repair
Ron Bisio '91, now at Trimble, has worked for several organizations in the geospatial and environmental planning field
Tom Barrasso '85, was Director of Energy & Environmental Affairs for the City of Amesbury and a Project Officer for the EPA and is now at Nobis Group.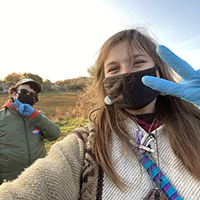 4:30-6 pm
Forest River Cleanup
Meet at Alumni Plaza in front of the Ellison Campus Center.
Sponsored by the Geological Sciences Department and the Earth Science Association.
7:30–8:30 pm
Earth Day Game Night
Join MASSPIRG at Salem for a night of fun Earth Day themed games! We'll be hosting trivia and bingo with fun prizes, and even having a guest speaker as well as the opportunity for people to get involved in a campaign action to support the Break Free From Plastic Pollution Act!
Contact mpoirier@masspirgstudents and keep an eye on the SSU MASSPIRG Instagram page for the zoom-in details.
Sponsored by Salem State MASSPIRG Students.
Wednesday, April 14      
9:25–10:40 am
"Sustainability Challenge and Discussion"
Meeting ID: 966 5466 3192 Passcode: 990916
The environmental challenges that face Earth are indeed planetary in scale and may seem overwhelming. But! We can all make an impact at the individual level by changing our behavior. Why not challenge yourself by participating in our 'Sustainability Challenge' during this year's Earth Week? Download the challenge form.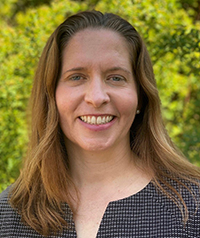 4:30–5:30 pm
"Diversifying Power: Why We Need Antiracist, Feminist Leadership on Climate and Energy"
Northeastern University Professor Jennie Stephens will discuss the need to restructure climate and energy leadership to bring antiracist and feminist priorities forward, as discussed in her recent book. This event will be moderated by SSU Professor Noel Healy, Department of Geography and Sustainability. Co-sponsored by the SSU Center for Economic Development and Sustainability (CEDS) in the of Geography and Sustainability Department and Sunrise Salem. 
Thursday, April 15
9:25–10:40 am     
Film: Our Planet: Coastal Seas
Meeting ID: 979 3990 2453      Passcode: 411545
Learn about the rich community of plants and animals working together in our coastal seas, all of which are vital to the health of our planet and humanity.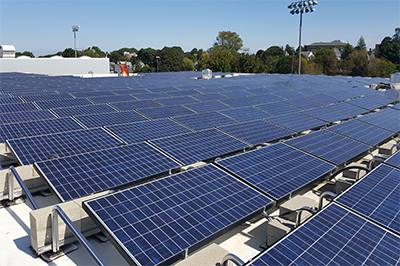 4:30–5:30 pm
"SSU North Campus Clean Energy Roadmap"
Mike Hovanec of MEP joins Salem State's Tara Gallagher to discuss the North Campus Clean Energy Roadmap they have been developing this year. Learn how Salem State will transition north campus away from fossil fuels to meet Salem State's goal of carbon neutrality by 2050.
7–8 pm   
"The Geography of Environmental Injustice in New England"
Professor Marcos Luna from the Salem State geography and sustainability department will discuss how environmental burdens are not distributed equitably across New England and relate this to both the history and contemporary reality of race and class-based inequities and discrimination. Co-sponsored with the SSU Library and the Center for Research and Creative Activities (CRCA).
Tuesday, April 20
3-4:20 pm
Music and Environmental Rights Futures in Africa: Accelerating Action
Angela Impey's ethnomusicological research links to larger themes of international development, environmental conservation, gender, and local economic access to resources. She demonstrates that development processes are, in fact, cultural processes, revealing how music fits within this frame. Impey is senior lecturer of Ethnomusicology at the University of London.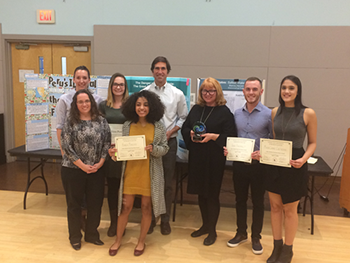 7-8 pm
Friend of the Earth and Student Poster and Art Award Ceremony
The Earth Days Planning Team will present Friend of the Earth awards to:
Local activist Pat Gozemba, co-leader of Salem Alliance for the Environment (SAFE)
Environmental justice activist and SSU geography and sustainability professor Marcos Luna
Awardees will deliver brief remarks. Then awards will be presented to the winners of the student research poster and art competitions.
Thursday, April 22
3:30-5:30 pm
Central Campus and Bike Path Cleanup
Meet in front of Marsh Dining Hall.
Sponsored by the College Republicans
Tuesday, April 27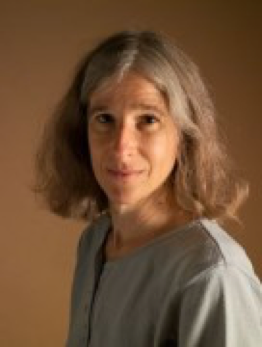 7–8 pm
"Pandemics, Climate Change, Social and Racial Justice"
Salem State History Professor Avi Chomsky will explore how the same social and economic structures that entrench inequality are also at the root of both emerging pandemics like COVID-19 and of the climate crisis we are facing. Co-sponsored with the SSU Library and the Center for Research and Creative Activities (CRCA).