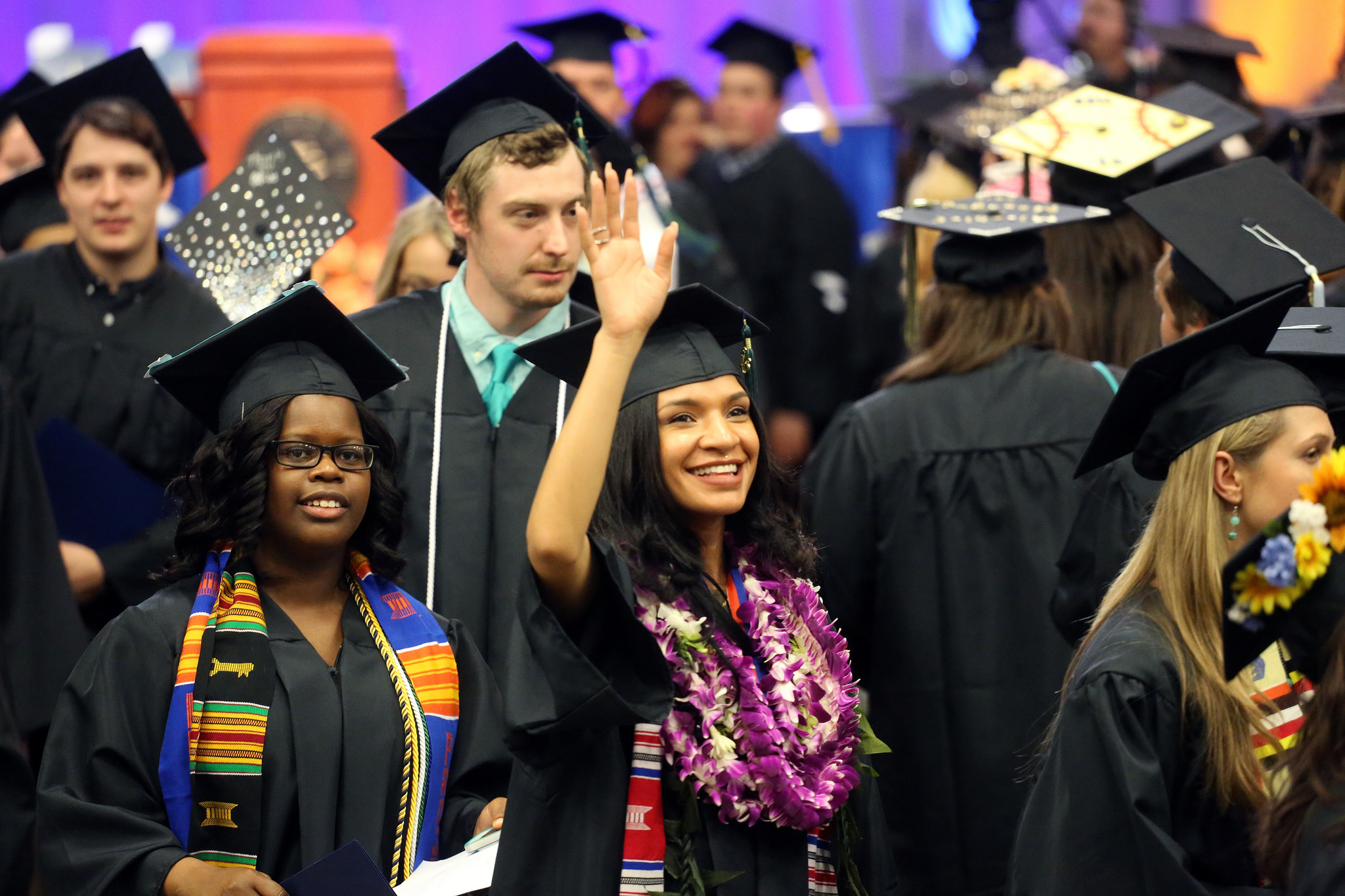 Commencement 2017
Salem State University is proud to celebrate it's commencement exercises this May.
Commencement Ceremonies
School of Graduate Studies
Thursday, May 18, 4 pm
College of Health and Human Services
Bertolon School of Business

Saturday, May 20,10 am

College of Arts and Sciences
School of Education
Saturday, May 20, 3 pm
All commencement exercises take place in the Richard B. O'Keefe Complex, 225 Canal Street, Salem.
Find Your Commencement Information
Tickets, caps and gowns, call times and more.

Information on parking, shuttles and more.

Visit Polaris for information on regalia, call times and more.
Students and Guests
Questions about commencement? Fill out our contact form.
Media
Salem State University is proud of our students. Whether they are receiving their undergraduate or graduate diplomas, for them it is the culmination of much hard work, many sacrifices and the successful triumph over challenges both large and small. The university's public relations department welcomes the opportunity to introduce members of the press to our students, share their often remarkable stories, and invite you to attend our commencement ceremonies.
For more information, please contact:
Nicole Giambusso
Director, Public Relations
Office: 978.542.3019
Cell: 978.880.0152