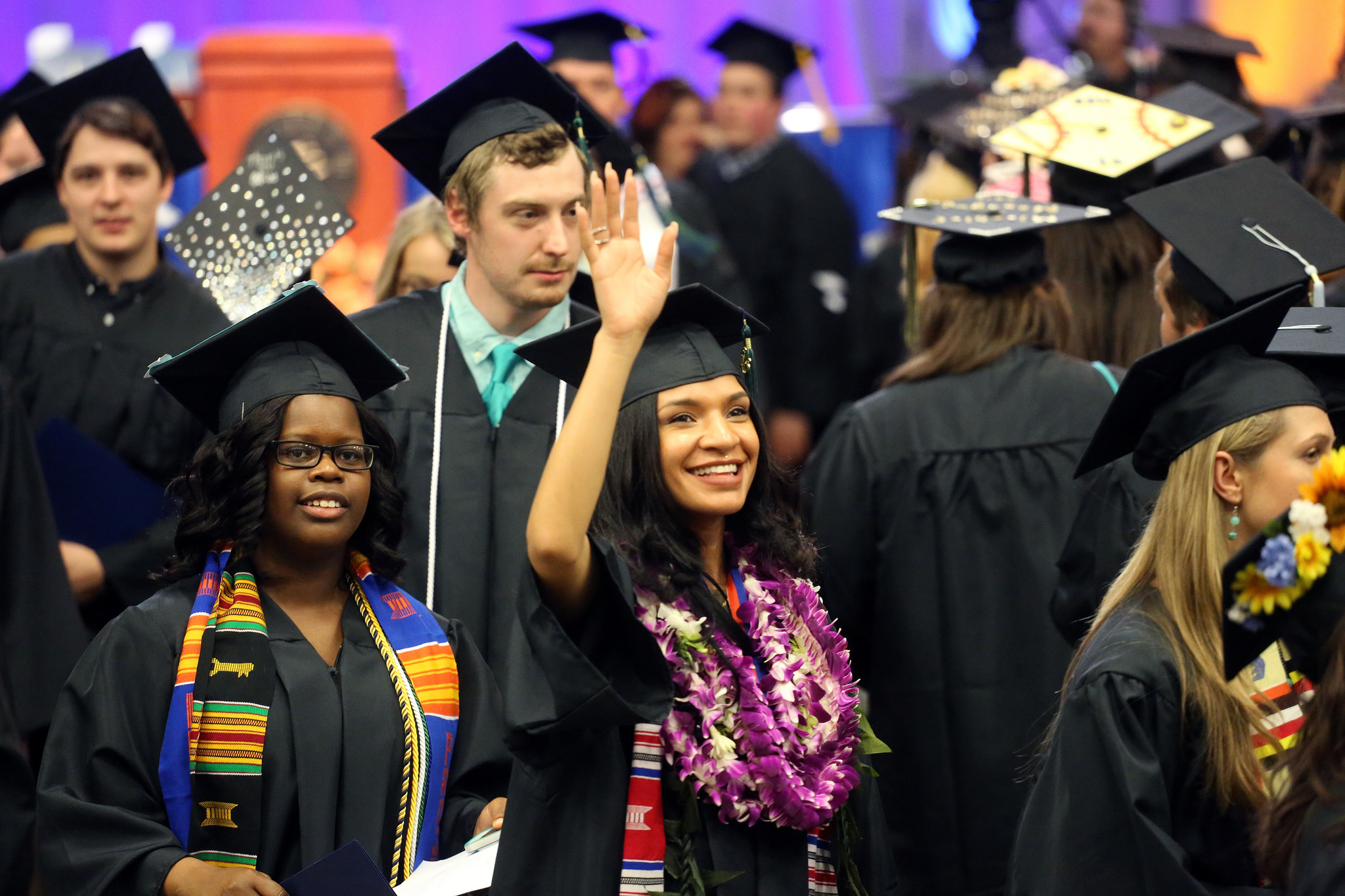 Commencement 2017
Salem State University is proud to celebrate commencement exercises this May.
Commencement Ceremonies
School of Graduate Studies
Thursday, May 18, 4 pm
College of Health and Human Services
Bertolon School of Business

Saturday, May 20,10 am

College of Arts and Sciences
School of Education
Saturday, May 20, 3 pm
All commencement exercises take place in the Richard B. O'Keefe Complex, 225 Canal Street, Salem. Families and friends may also watch the live broadcast online.
Title
Commencement Speakers
Salem State University's 2017 commencement speakers include Governor Charlie Baker, Former U.S. Ambassador Nicholas Burns, and Dr. Antonia Novello, the first female and first Hispanic Surgeon General of the United States. Read more.
Find Your Commencement Information
Tickets, caps and gowns, call times and more.

Information on parking, shuttles and more.

Visit Polaris for information on regalia, call times and more.