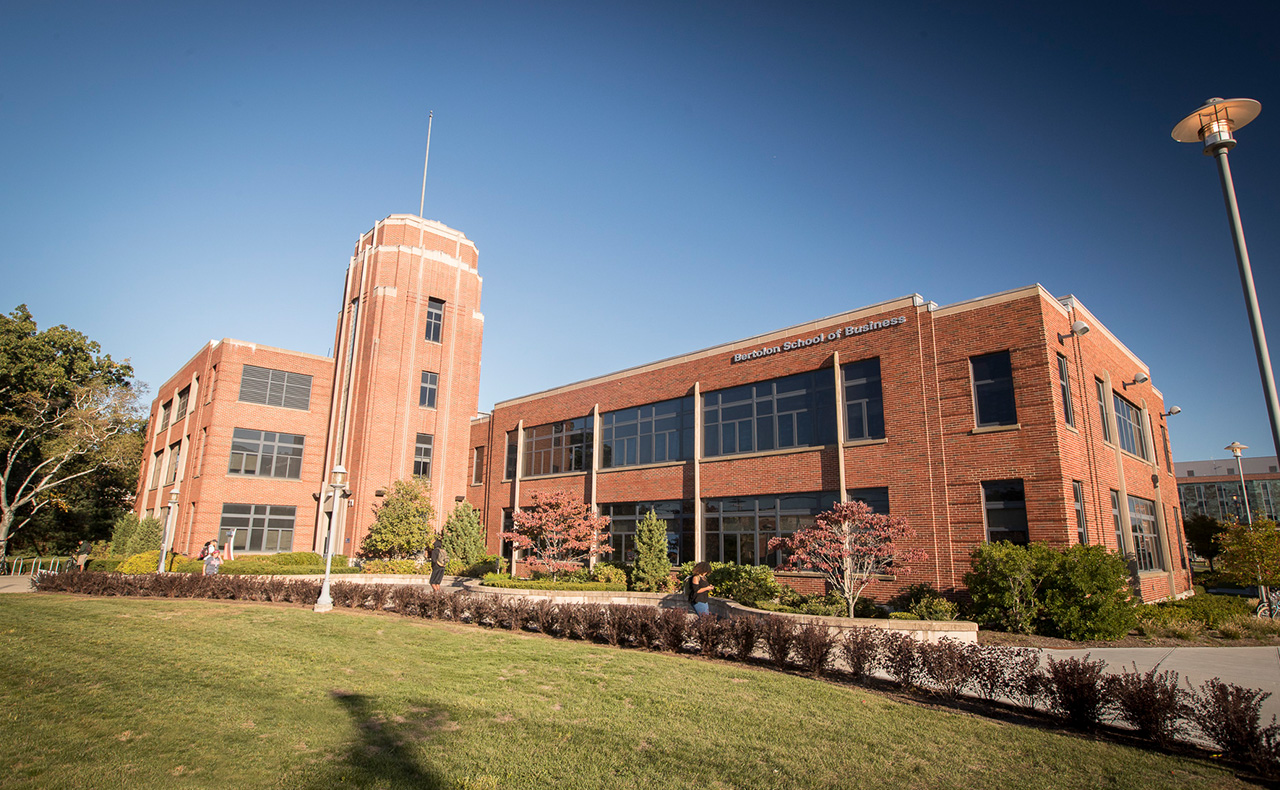 Welcome to the Bertolon School of Business
The Bertolon School of Business provides students a high quality, integrated business education within a personalized learning environment that emphasizes intellectual challenge and business relevance. At the Bertolon, students develop the skills needed by local, regional, national, and international organizations through a rigorous foundation in business and liberal arts.
We believe our students benefit from their studies at the Bertolon School of Business, and expect them to attend lectures, seminars and tutorials, and to work hard. Relationships developed with businesses and the community through the business school often lead to professional opportunities for students and faculty as well as the exchange of ideas and knowledge. The Bertolon School of Business faculty and staff hold numerous credentials and professional affiliations, and exemplify excellence in their teaching.
We have expanded into the area of social networking. Please join us on Facebook and Linkedin. Facebook is a place to keep up with what is going on at the Bertolon School of Business. We put up events and photos as well. Linkedin is a great place for you to make contact with alumni, business leaders and fellow students.
BSB Facts and Figures
Total Number of Day Students Enrolled in the BSB in 2016

The BSB was Named After Donors Henry '74 and Donna Bertolon

First Year Retention Rate for 2015 Cohort
Limitless Potential.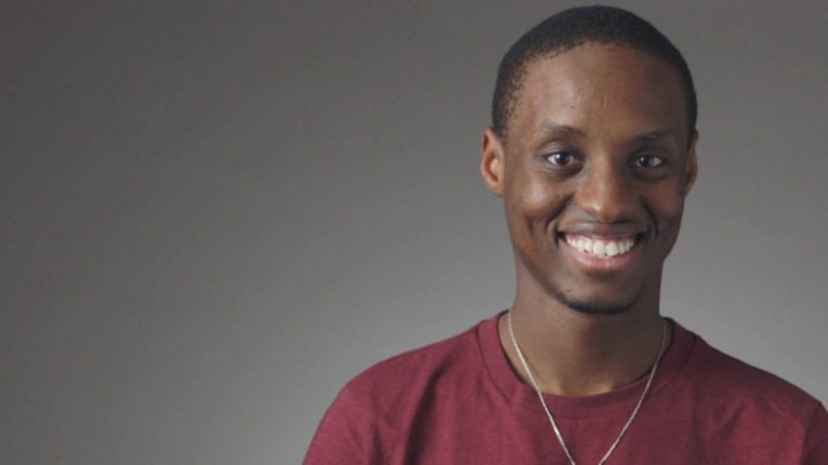 The mission of Bertolon School of Business is to educate and empower our students to engage responsibly in the global economy and to promote regional development as local leaders and entrepreneurs. We are committed to providing a transformative education in an inviting, collaborative, and interactive environment to help enhance the personal, academic and professional success of all our stakeholders. 
Helping you meet your potential
To be a business school recognized for creating opportunity for students, community and faculty through a commitment to teaching excellence, research, and civic engagement. To empower and inspire business students to believe in themselves and become productive members of their communities.
Student Success
We believe that student success takes many forms, but that its foundation is rooted in a culture of strong relationships.
Respect
We believe that the cornerstone of those relationships rests on a culture of respect for one another.
Growth
We believe that education provides multiple opportunities for continuously assessing and improving our practices as individuals and an organization.
Teaching Excellence
We believe that we are first and foremost a teaching institution.
Goal 1. Empower students to advance academically, personally, and professionally in a global environment.
Goal 2. Maintain a culture of continuous improvement.
Goal 3. Recruit and support high quality faculty and staff.
Goal 4. Identify, acquire, and steward resources.
Goal 5. Continue to improve the quality of BSB facilities. 
Goal 6: Foster our reputation for outstanding quality and value.
Goal 7. Engage with the community to develop lasting relationships that benefit our students and the region.
Title
Award Opportunities
Jack Welch Scholarship
Made possible by a donation of $1 million from Jack and Suzy Welch, the Jack Welch Scholarship Program awards a full four-year scholarship to two deserving Salem State University freshmen enrolled in the Bertolon School of Business each year. The students must be a resident of Salem.
Bertolon School of Business Student Awards
The Bertolon School of Business celebrates the variety of talents that have been evidenced in the classroom and community. These awards are selected by the faculty and are given out each April.
Title
Bertolon Advisory Council
The Bertolon School of Business prides itself on having a strong advisory council made up of local business and non-profit leaders. The council's role is to provide feedback to the Bertolon School of Business on curriculum, and career advising, as well as to provide input on recruiting and development activities.
Name and Graduate Date
Title
Henry Bertolon '74
Entrepreneur
Danin Ahmed '10
Retirement Plan Expert, Beacon Benefits, Inc.
Barbara Baggs '13

Office Manager, Massachusetts Eye and Ear

Rafael Barbosa '10 Vice Chair

Principal and Creative Director, Center Cut Marketing

Claudia F. Chuber

Development Operations Manager & Board Liaison, The House of the Seven Gables Settlement Association

Eduardo Crespo
Founder & CEO Hispanic Market Solution

Cheryl Crounse
Ex-Officio Member

Assistant Vice President, Institutional Advancement, Salem State University

Kate Fox

Executive Director, Destination Salem

Thomas F. French CPA '91 Chair
Chief Financial Officer, Burke Technology
Jeannette A. Gerald

President & CEO, JLA Associates

Scott Gibney Jr. '11

Senior Associate Brand Manager, HP Hood LLC

Kathleen Hess
Associate Dean, Bertolon School of Business
Lauren Hubacheck

Director, Career Services

Elliot Katzman '78
General Partner, Commonwealth Capital Ventures
Richard A. Langevin
Langevin Management Advisors
Catherine Latham '98
Partner, Accounting and Audit Department, Mayer Hoffman McCann PC
Raminder Luther
Interim Dean, Bertolon School of Business
Craig Markiewicz '05, '12 G
Senior Internal Auditor, American Tower Corporation
Peter J. Mongeau

Senior Vice President, Aon

Mandy Ray

Director, Alumni Affairs and Events, Alumni Affairs, Salem State University

Ruthanne Russell '82

EVP, Chief Human Resources Officer, Hill Holliday

Mary W. Sarris
Executive Director, North Shore Workforce Investment Board
Leslie Scales

Regional Director, Massachusetts Small Business Development Center, Northeast Region, Salem State University

Charles M. Smith
Vice President, Eastern Bank
Laura Swanson '97

Executive Director, Enterprise Center, Salem State University

Justin M. Whitman

Senior HR Business Partner, GE Aviation