The Bertolon School of Business provides students a high quality, integrated business education within a personalized learning environment that emphasizes intellectual challenge and business relevance. At the BSB, students develop the skills needed by local, regional, national, and international organizations through a rigorous foundation in business and liberal arts.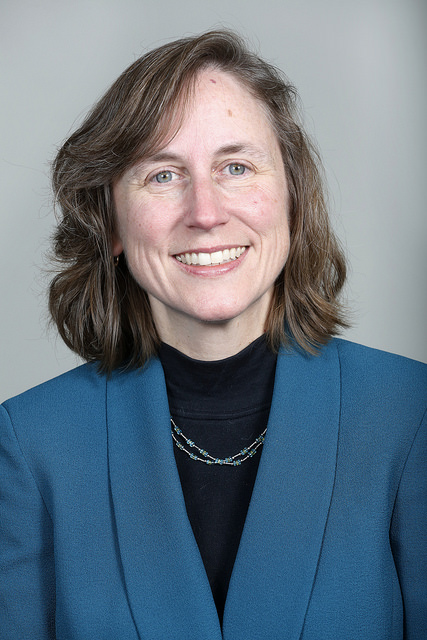 Message from Interim Dean Kathleen P. Hess
Welcome to the Bertolon School of Business website. Our site contains a great deal of information that will help you learn more about our school, whether you are a student, employer, parent, or alumna/nus.
In 2006, Salem State honored the generosity of Henry '74 and Donna Bertolon by renaming its business school in their honor. A highly successful entrepreneur and Salem State alumnus, Mr. Bertolon exemplifies what is best about a Bertolon business education: the development of strong business skills and ethics, and a commitment to hard work.
We are so proud of all that is happening at the Bertolon School, from our state-of-the-art facility to our deeply engaged faculty and the students they teach. Business Administration may be the most popular undergraduate degree at Salem State, but the Bertolon School offers the MBA (master's in business administration degree) and graduate business certificates across a wide range of concentrations and within flexible schedules as well. Our faculty are highly qualified researchers and practitioners, and bring that expertise into the classroom.
Bertolon School of Business programs and curricula support the economic growth and development of our home on Boston's North Shore, and foster the development of a better, more flexible future work force. We share our campus with the Enterprise Center, a 53,000-square-foot business incubator and training facility, and host the Small Business Development Center of the North Shore.
Our commitment to providing the best possible education while remaining financially accessible is exemplified by the progress we have made toward achieving accreditation from the Association to Advance Collegiate Schools of Business (AACSB) International, the top accrediting agency for business education.
I hope you enjoy visiting our website. If you have further questions or would like to explore a community or corporate partnership with the Bertolon School of Business, please feel free to contact me.
Interim Dean Kathleen P. Hess