Title
Intro: Intensive English Language Program (IELP)
Students in our program appreciate that their language needs and personal and professional goals are at the center of instruction by our highly qualified and dedicated instructors. Our students also appreciate the rich variety of social, cultural, and recreational activities provided on campus. You will have the opportunity to make lasting friendships from all over the world!
Testimonial: Isabela Restrepo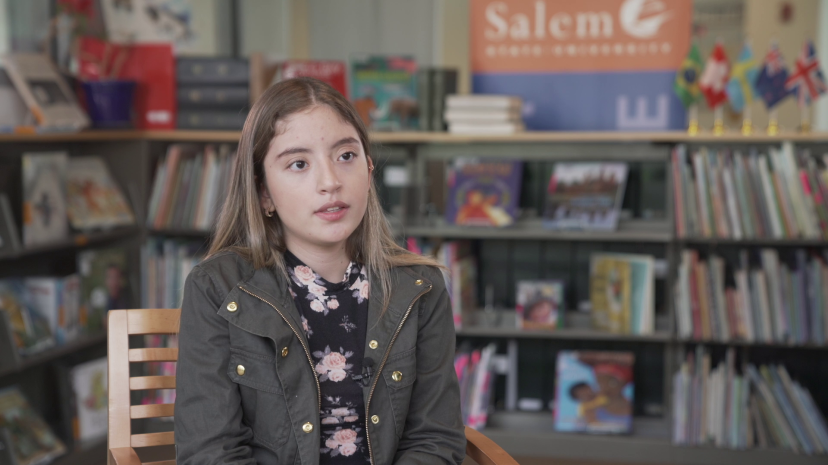 Title
Intensive English Program Benefits
Why should you study at Salem State's Intensive English Language Program?
Accelerate your English language learning by taking our innovative, hands-on courses that have been strategically aligned to the Global Scale of English (GSE) standards for academic and professional communication.
Join an inclusive learning environment that supports F-1 and J-1 visa holders, and community members
Meet peer mentors to practice English and receive guidance on adjusting to life on campus and the local community
Take 18 or more hours of instruction per week from basic to advanced levels
Study only four days a week (Tuesday through Friday)
Experience personalized learning plans tailored to your needs and goals
Take part in academic advising to help guide your language development and transition goals
Receive a certificate of achievement for successfully completing each course
Program Entry
Academic requirements: High School Diploma
Age Requirements: 17 years and above
Immigration Status: Suitable for full-time F-1/J-1 visa holders; suitable for part-time students, including those studying short term on a B-1/B-2 visa
English language requirements: Novice – Advanced (Students are assessed for placement.)
Level 1: Novice Low – Novice Mid (GSE 10-21 <A1)
Level 2: Novice High (GSE 22-29 A1)
Level 3: Intermediate Low (GSE 26-42 A1-A2)
Level 4: Intermediate Mid (GSE 30-50 A2-B1)
Level 5: Intermediate High (43-58 B1-B1+)
Level 6: Advanced Low (GSE 51-66 B1+ - B2)
Level 7: Advanced Mid – Advanced High (GSE 59-84 B2 – C1)
Oral Communication (Levels 1-7) – 7 clock hours
Academic Reading and Writing (Levels 1-7) – 7 clock hours
Introduction to U.S Higher Education – 2 clock hours
Introduction to U.S. Culture – 2 clock hours
Career Exploration and Soft Skills – 2 clock hours
English for Professional Communication (Novice High – Intermediate High) – 4 clock hours
English for STEAM Careers – 4 clock hours
Connect with Salem State's American Language and Culture Institute -- we're here to help! 
Center for International Education, Sullivan Building, Suite 114, North Campus