Title
Center for Civic Engagement
The Center for Civic Engagement is the nexus for community-based initiatives and civically-engaged learning at Salem State University. Established as part of the university's strategic plan to promote civic engagement, social justice and connection to place, we are responsible for developing and supporting programs that connect our students, faculty, staff, and alumni to the greater community. Through reciprocal collaborations designed to address public issues and enhance academic learning, the center promotes the importance of community involvement and the privileges and responsibilities inherent in civic participation.
The Center for Civic Engagement is an integral partner within the greater community that supports the intersections of student learning, faculty and staff engagement, and community needs. This vision comes to life in a vibrant and active community engaged in academic study, dialogue, service, and civic activities that work to address local, regional, and global issues.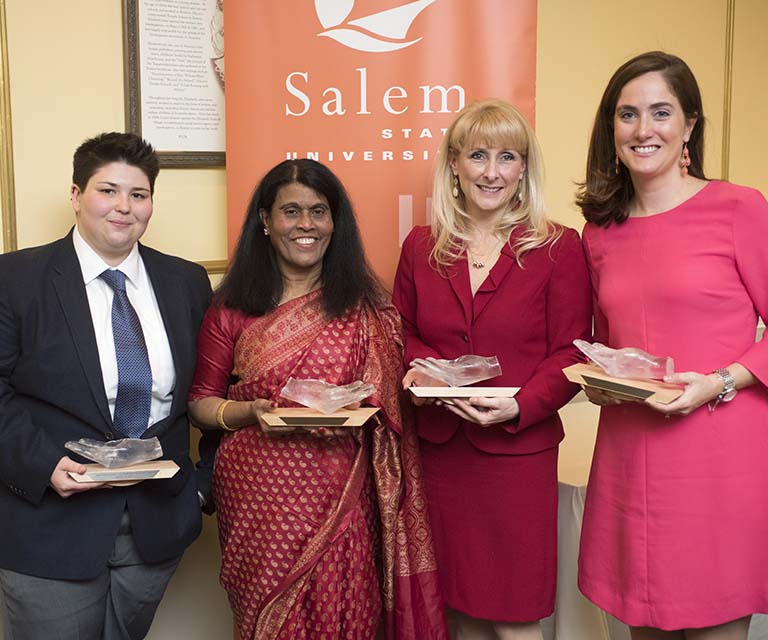 Civic Engagement Hall of Fame
One recipient is selected from each award category—students, faculty, administrator/staff, or alumni—and the awardees will be honored at a Hall of Fame Celebration.
Civic Engagement Events and Programs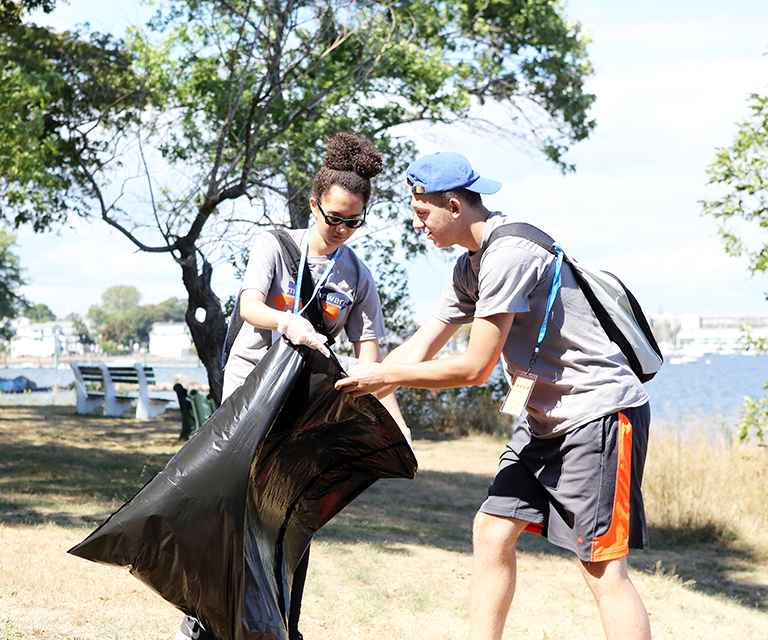 First Year Day of Service
Moving Forward, Giving Back
Are you interested in engaging with your community? Would you like to be a change-maker, someone who wants to make a difference in the world? Are you excited to start your college experience?  Join us for Moving Forward, Giving Back: Salem State University's First Year Day of Service—a program to connect new students to our community.
Title
Connect with the Center for Civic Engagement
Connect with the Center for Civic Engagement
Cynthia Lynch
Director of the Center for Civic Engagement
North Campus, Meier Hall, Room 250 
978.542.2873