Esports refers to the competitive play of video games and encompasses many titles and styles of play.  We use the Mission Control platform to gather community and organize our recreational esports offerings.   
If you have any questions, want to learn more, or get involved, please contact Cameryn Tierno.
To Get Started
Download the FREE Mission Control app (Mission Control GG App)
Search: Sal (will ask for 3 letters)
Our Organization: Salem State University – Campus Life and Recreation
View Org
Welcome Message will display
Join Organization
Enter your Salem State e-mail address
Edit your profile and photo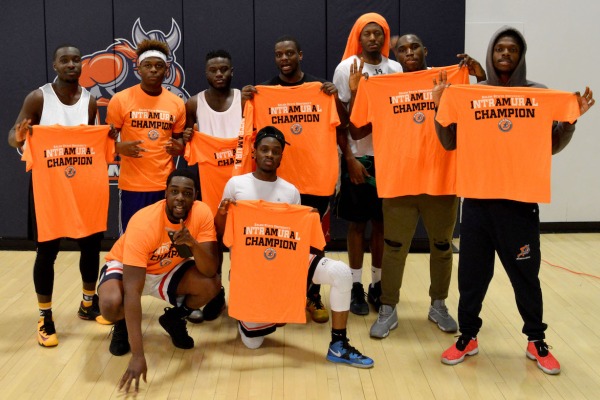 Intramural sports are back for fall 2021!  Club sport opportunities will be limited with a focus on virtual engagement. Please contact Cameryn Tierno for more information.
The Intramural Sports program offers a unique opportunity for members to participate in sports leagues and tournaments! You don't have to be an athlete or have any previous experience to play; these recreational activities are for everyone, regardless of skill/ability. It's a great way to incorporate sport-based fun into your schedule. Intramural sports are played on-campus against other players/teams from within Salem State, and are a great way to be active through play. There is no additional fee to play.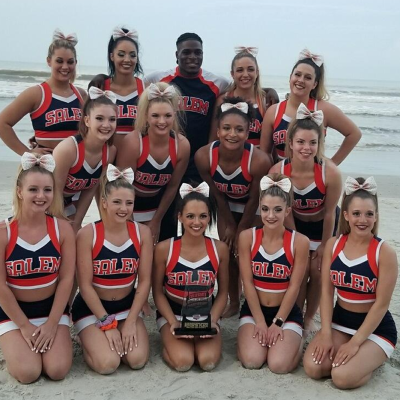 The club sports program is a division of campus life and recreation, and each club sport is developed, governed and managed by its student membership. Club sports aim to develop leadership, management skills, budgetary competence, and other professional qualities that will benefit the participant throughout their life. They also provide social and recreational opportunities for the entire Salem State University community.  Club sports are unique in that they are registered student organizations, which provide a program of recreation, instruction or competition in a specific physical activity.  The success and strength of the club sports program depend on the initiative, motivation and involvement of club members. 
Contact Kelly Janos for more information about club sports.
Club Sports Council
The Club Sports Council provides oversight and governance of all active and prospective club sports. The council is charged with budget allocations, proposals for new clubs, and more. Club sport membership is not required to hold a position or participate in council operations.
Current Clubs
Club Cheerleading
Provides competitive and rally cheerleading opportunities for individuals of all skill levels and experience
Club Ice Hockey
The purpose of this organization is to give players and students who are associated with Salem State University a chance to play hockey at a competitive level that is not fulfilled through intramurals
Club Lacrosse
Provides an environment for students to play the sport of lacrosse, perfecting skills and training newcomers in a safe, fun, and competitive environment
Dance Club
Builds and promotes school spirit through dance opportunities at on-campus intercollegiate events with options for dancing competitively
Rugby Football Club
Provides students of all skill and experience levels with opportunities to play as part of an inclusive team environment
Ultimate Frisbee Club
Creates an environment where student athletes can thrive, by becoming a part of a community of motivated individuals who compete in organized ultimate Frisbee and whose goals are team and personal success, community involvement, and academic excellence