Title
Dr. John L. George Memorial Scholarship Fund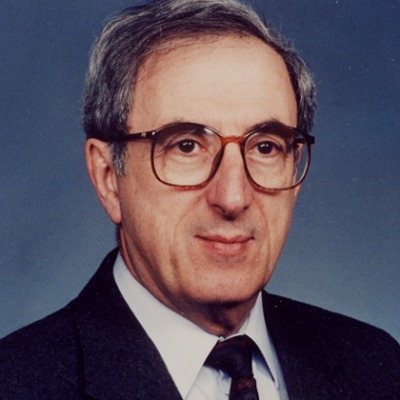 Dr. John L. George passed away at the age of 67 on February 19, 1999, after a year long battle with leukemia. John joined the faculty in the geography department at Salem State in 1961 and he quickly gained the reputation of being an outstanding teacher and professional in his discipline. He also served his community as a volunteer on many committees and as an elected official in Danvers on the Library Trustees, the Planning Board, the Finance Committee, and the Board of Selectmen.
To the geography department and its alumni, John will be especially remembered for his dedication to students and his devotion to the welfare of the university. He spent countless hours counseling about life as well as academics. He was an authentic person who valued the human dignity of everyone, and he often used his own experiences to help students accomplish their goals. He and his wife Joan opened their home for student gatherings and helped to promote a sense of family among Salem's geographers that went well beyond the classroom. John was a champion of Salem State.
John earned his BS degree here in 1953, and then went on to Clark University for his MA in geography and Boston University for his PhD. But his first allegiance was to Salem. He was actively involved in everything from recruiting freshmen to serving as president of the Alumni Association. He was a principal architect of our academic degree programs in geography and the concept of internships, he promoted the accomplishments of the department and the college throughout the country, he fought for resources such as the Digital Geography Lab, and he served as a political liaison for the college at the State House.
Are you a geography or GIS/cartography major at Salem State?Apply online now!
The deadline for applications is Monday, April 10, 2017.
Title
Would you like to make a contribution?
John's wife of 40 years, Joan and their three children, Louis, Nancy and Julie, have initiated a scholarship fund for geography majors in John's memory.
If you wish to make a contribution, please make check payable to:
The Dr. John L. George Memorial Scholarship Fund
c/o Salem State University Foundation
352 Lafayette Street
Salem, MA 01970
Thank you for your generosity!