Title
Programming Opportunities
The geography and sustainability department at Salem State offers students a wealth of opportunities to take part in hands-on learning outside of the classroom. Broaden your horizons, gain new skills, make new connections—see what sparks your interest and get involved today!
Drone Education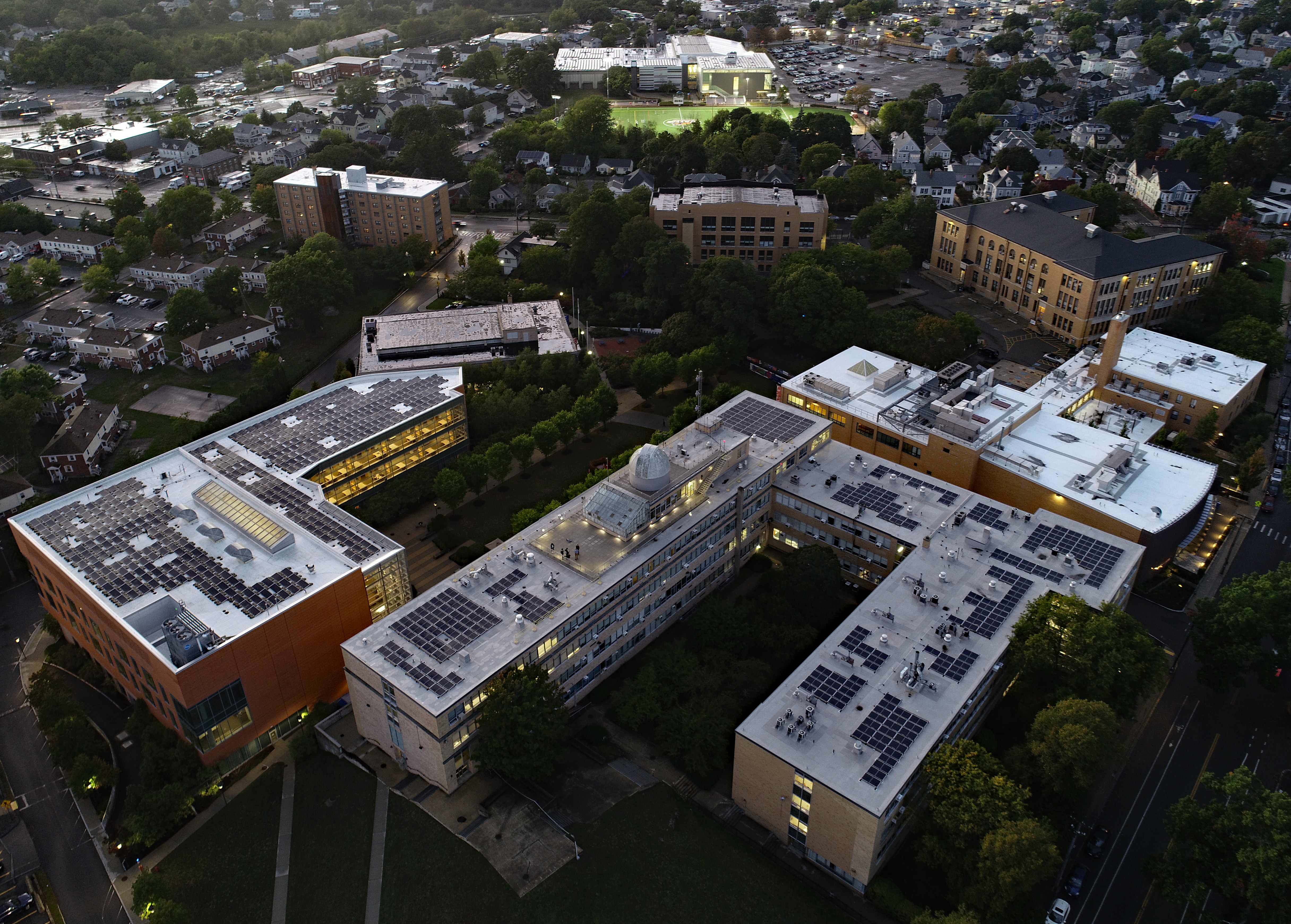 In the fall 2018, the Salem State's Geography and Sustainability department obtained its first drone and began using it for data collection and research efforts. Since that time, the department has obtained two more drones and expanded its drone work from data collection and research to offering drone classes to both SSU students and the general public. GPH 343, the first "Drones and Aerial Imagery: Applications and Image Analysis class" ran in the fall 2019. Three "Drones in the Public Sector" workshops have also been offered through the Enterprise Center. 
Professor Stephen Young, the departments' remote sensing expert is now the drone expert also, having taken and passed the required licensing program.  Along with teaching about drones, he has used them for projects with the Essex County Greenbelt, the city of Salem, and Salem Sound Coastwatch.
Honor Society: Gamma Theta Upsilon (GTU)
Gamma Theta Upsilon (GTU), is an international honor society in geography. GTU activities support geography knowledge and awareness. Prospective members must have completed a minimum of three geography courses, have a B average in geography, must rank in the upper 35 percent of their class and shall have completed at least three semesters of college course work.
Membership is open to both undergraduate and graduate students. New GTU members at Salem State are inducted during the annual geography day awards ceremony in the spring.
Goals of GTU
To further professional interest in geography by affording a common organization for those interested in the field
To strengthen student and professional training through academic experiences in addition to those of the classroom and laboratory
To advance the status of geography as a cultural and practical discipline for study and investigation
To encourage student research of high quality and to promote an outlet for publication
To create and administer funds for furthering graduate study and/or research in the field of geography
Geographical and Sustainability Society
The geographical and sustainability society is open to all students of Salem State University. The purpose of the geographical society is to bring the people of the world together in an effort to share and learn from each other about different beliefs, views, and cultures. We do this through the exploration of the many cultural and regional aspects within our reach. We welcome you to join us!
The geographical and sustainability society is host to a variety of events both informative and entertaining. Events range from physical activities such as rock climbing to educational events like the NESTVAL conference. The society aims to connect with nearby professionals and employers to inform members of the many opportunities available to geographers. Past career-oriented events have included trips to the ESRI offices in Danvers and trips to a local meteorology station.
For more information about the Geographical and sustainability Society, please contact Professor Marcos Luna.
Travel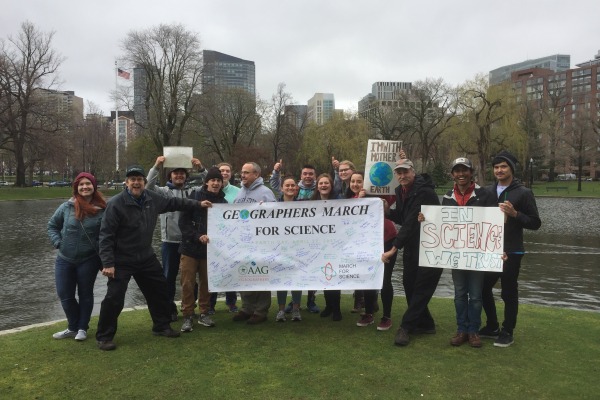 There is no better way to learn about the geography of the world than traveling. The geography and sustainability department excels at providing field-oriented, hands-on experience. In addition to class field trips, the department organizes annual study tours to Europe and across the US. Previous trips include Athens, Florence, Munich, London, Moscow, Beijing, Dublin, Belfast, Lisbon, Madrid, Montreal, Barbados, the Grand Canyon, the Southwest United States and Disney World. We also encourage students to take advantage of the numerous opportunities to study abroad at Salem State.
Past Travel Opportunities 
In fall 2019, a geography and sustainability student studied abroad in Costa Rica and Mexico for a STEM+ Society trip. All the costs covered through a grant.
In summer 2019, 13 students traveled to the Northwest U.S. for a two-week study-travel course and 8 nights of camping.  
Transportation Geography course students spend a day experiencing the Boston urban fabric through riding MBTA trains.
To learn more about travel opportunities with the geography and sustainability department, contact geography and sustainability chairman Keith Ratner.
Internships and Careers
The department strongly encourages student internships. Internships provide hands-on, employment-related skills relevant to their course of study. Many interns are offered full-time employment upon graduation from the place where they had their internship. The best time to take an internship is during the summer between the junior and senior year or during the senior year. Faculty members in the department maintain ties with businesses, organizations and government agencies that provide internships and paid employment. Learn more about the geography and sustainability department's internship requirements.