Title
Digital Geography Lab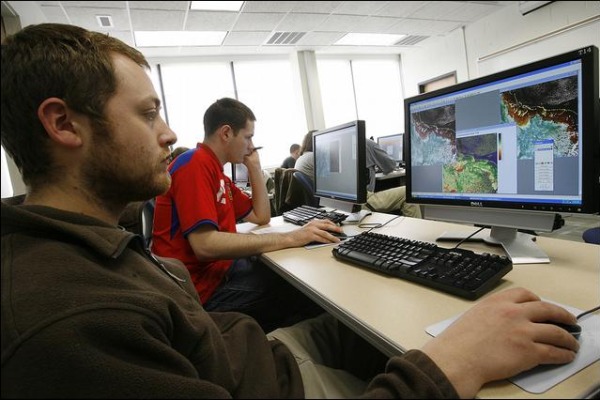 The Digital Geography Lab (DGL) is regarded as one of the best academic geography-based computer labs in the country. This unique facility enables teamwork within the department and is a focal point for faculty, undergraduate and graduate research dedicated to serving and supporting students. The DGL supports the department's programs with specialized software and hardware.
In fact, professionals in the fields of geography and geographic information systems (GIS) use the same software and hardware found in the DGL and you will be able to apply what you learn here to your own career when you graduate from Salem State. 
Students in the DGL conduct research and work on projects such as:
Climate change and beach erosion
Geographic crime patterns
How hazardous materials tend to be located in low-income neighborhoods
Emergency management procedures
Demographic and transportation analysis
How human activity has changed the earth
And much more!