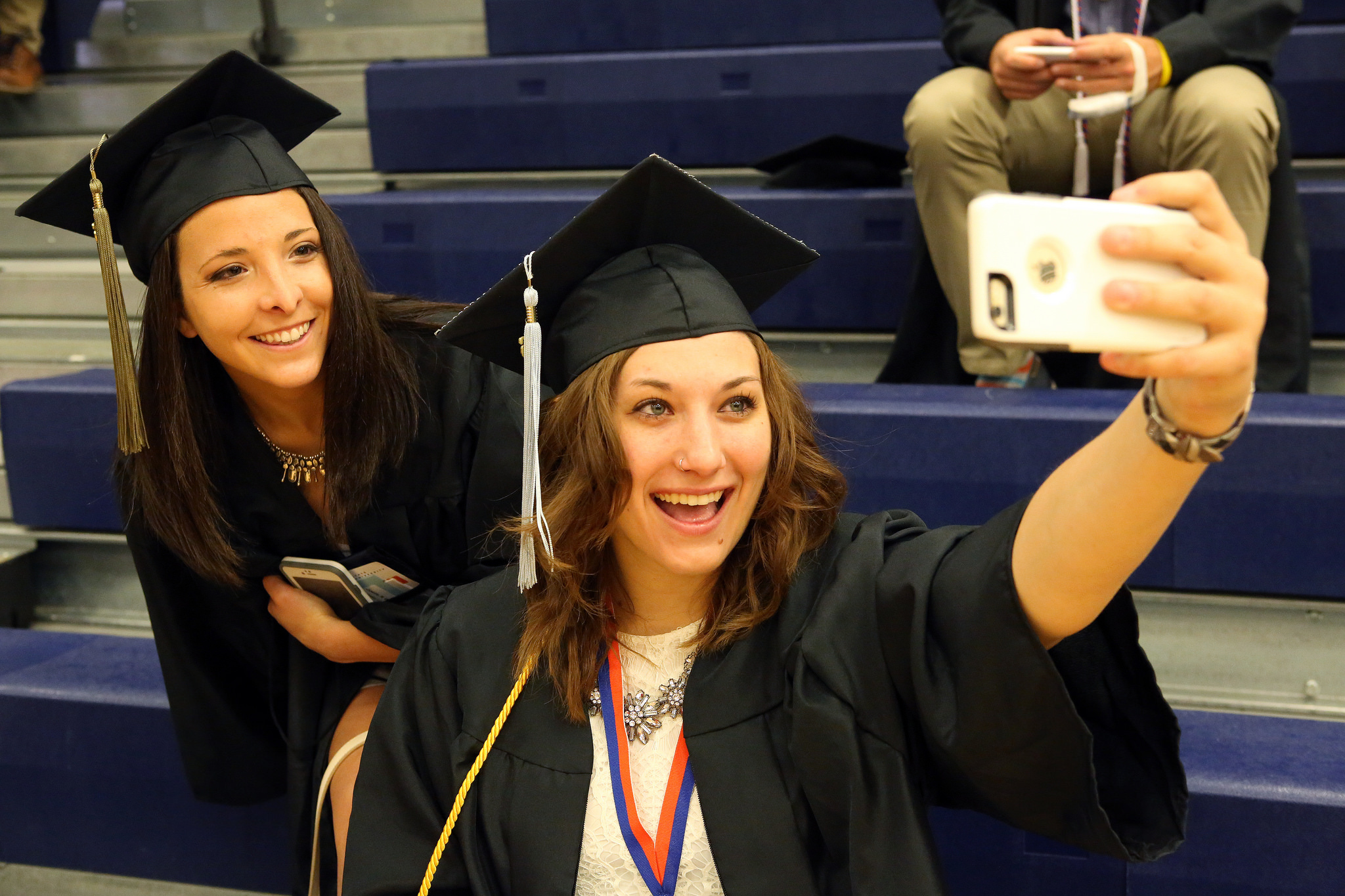 Congratulations, Class of 2018!
Your Guide to Graduation
2018 Commencement Ceremonies
School(s)
Ceremony Date and Time
Candidates Arrival Time
Arena Opens to Guests
College of Arts and Sciences,
School of Education
Saturday, May 19,
10 am
8:30 am
9 am

College of Health and Human Services,
Bertolon School of Business

Saturday, May 19,
3 pm
1:30 pm
2 pm
School of Graduate Studies

Thursday, May 17,
4 pm

3 pm

3 pm
Students who are pursuing double majors will be asked to designate their primary major when they complete their application for degree and will attend the ceremony for that major.
Who Can Participate? 
Students who have completed all degree requirements during the summer 2017, fall 2017 and those completing their requirements by May 2018 will be eligible to participate in commencement. In addition, students who will complete their requirements during the summer 2018 term may participate if they meet specific guidelines. For complete information, visit the Student Navigation Center's graduation page.
Ticket Information
Class of 2018 ticket information will be posted soon.
Guest Ticket Reminders
The unique bar code on each ticket allows only one entry to the event. The first copy of an e-ticket(if there are multiple copies made) to arrive at the event will gain entry after scanning and validation. If additional copies of a ticket are presented, that individual will be denied entry.
Tickets are non-replaceable if lost or stolen and should be handled as you would any other valuable or cash. In addition, the sale of commencement tickets is prohibited.
Any person entering the arena must present a ticket for admittance, including children and guests with disability seating requests.
Tickets need to be printed in actual size and only one ticket on an 8.5" x 11" piece of paper.
If you try to shrink/enlarge the ticket size the barcode will not scan at the door and it will delay your entry to the venue.
Additional Commencement Information