Jenchi Yao '18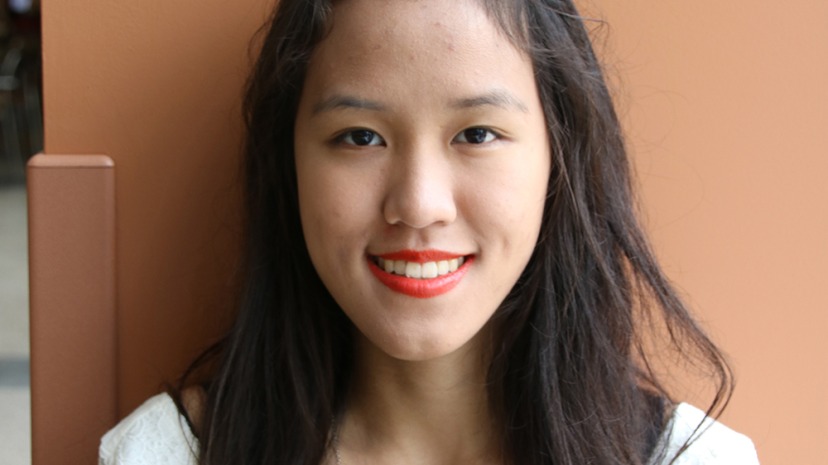 Benefits
Honors Program courses are indicated on the student's official transcript, along with the designation Commonwealth Honors Scholar upon completion of the program.   
Honors Program students may take up to 22 credits each semester as part of their regular tuition.

Honors Program students may enter advanced-level courses without introductory level prerequisites, with permission from the appropriate chairperson and/or instructor. 

Honors Program students have priority in course selection at registration.

Honors Program students have the option of a quiet study lounge complete with a computer, free printing and free bagels and coffee every week.

Honors Program students can receive up to four years of housing in selected dorms if living with other program students. 
The Presidential Scholars Program awards outstanding scholars direct grants regardless of financial need. The grant is $1,000 and is renewable for four years. 
The Salem State Foundation Honors Scholarship awards a renewable scholarship of $500 to transfer students who join the program.
The Honors Program Advisory Committee grants funding up to $1,500 per year for students to pursue research, study abroad or graduate coursework.
The Senator Paul E. Tsongas Scholarship is a full waiver of tuition and fees awarded to five students from Massachusetts who are distinguished in terms of class rank, high school GPA and scores on the SAT and AP exams. 
Although we award these scholarships based on academic merit, all students who wish to be considered must file a Free Application for Federal Student Aid (FAFSA) with Salem State University (code# 002188).
Honors courses are qualitatively different in design and content, and smaller class size allows for greater interaction. A seminar format is used in most honors courses, giving students the opportunity for independent research, class presentations, and the chance to learn from one another.
Field trips and visiting scholar sessions add to a rich academic experience. Students are encouraged to think independently and creatively, while completing a senior honors project, typically a capstone experience that stands as an education high-water mark.
The professors who teach honors courses at Salem State University are among the most experienced and enthusiastic faculty on campus. The current program was launched in 1983 with psychology professor Patricia Markunas as its first coordinator.
Markunas was followed by sociology professor Patricia Ould, English professor Rod Kessler, education professor Michelle Pierce, and psychology professor Joanna Gonsalves.
In July 2016, Professor Scott Nowka (English), replaced Professor Gonsalves and the position title was changed from program coordinator to program chair. Nowka is the current program chair of the Honors Program and can be reached at scott.nowka@salemstate.edu.
In a typical year, honors students will get together for dinners, Honors Convocation, guest lectures and cultural trips to places such as Boston, Salem and New York City. The program actively supports student travel to regional and national honors conferences. As part of the National and Northeast Collegiate Honors Councils, Salem State coordinators and students have attended and participated in recent national and regional meetings in Orlando, Florida; Washington, DC; Chicago, Illinois; Morristown, New Jersey; Brooklyn, New York; Gettysburg, Pennsylvania; and Rhode Island.
Popular annual events include:
Programming led by the Honors Program Advisory Council, a student-led group focused on creating fun events such as the Murder Mystery Night, Paint Night, and more.
Cape Cod retreat for incoming students 
Honors fall dinner 
High table dinners with notable guests  
Weekend trips to New York City, Washington, DC and Montreal
The Honors Etiquette Dinner each fall
Statewide undergraduate research conference 
Honors convocation
In 2004, under the leadership of Professor Rod Kessler, the Salem State Honors Program was granted membership in the Commonwealth Honors Program by the Massachusetts Board of Higher Education.
Current and past coordinators have played an active role in this integrated network of honors programs throughout the Massachusetts public college and university system. 
Salem State University is a long-standing member of both the National and Northeast Collegiate Honors Councils.