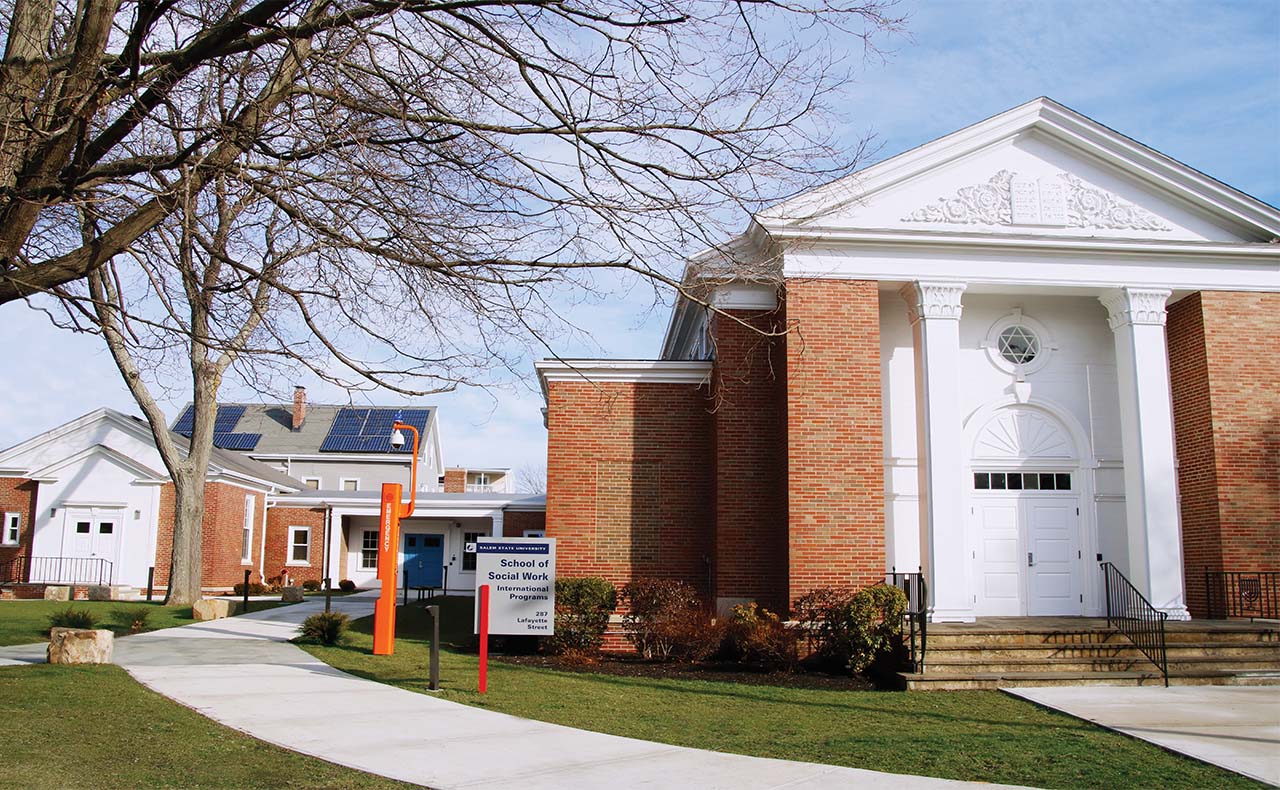 Title
BSW Field Education
As you work through your degree program, you will experience field education as an integral and valuable component to your growth as a social worker. You are provided with supervised hands-on opportunities to apply skills and knowledge obtained from across all areas of the curriculum.  Our field staff have created numerous partnerships with agencies across the North Shore and surrounding communities thus providing you with a number of exciting internship opportunities.
Bachelor of social work (BSW) field education is designed to provide our undergraduate students with an opportunity to learn and enhance their skills for generalist social work practice. Generalist social work practice is the focus of all BSW programs and involves the development of knowledge, skills and values to work with individuals, families, groups, and organizations through systematic problem-solving.
Field Education for the BSW program requires a minimum of 425 supervised hours of practice in an agency or organization serving diverse client populations. Students are supervised by an experienced professional who holds a master of social work (MSW) degree. In addition, a member of the BSW faculty works closely with students as a faculty field liaison and leader of weekly seminars where students' learning is reinforced and supported.
Title
MSW Field Education
Our field department works closely with each student to find the best fit for the field education experience. Salem State's MSW program has developed strong relationships with agencies and programs throughout Greater Boston, the North Shore, Merrimack Valley, and potential sites throughout Massachusetts.
Some service settings include:
Health and Behavioral Health Clinics,
Boston and Community Based Hospitals,
Mainstream and Therapeutic Schools
Child and Family Services
Community Practice and Macro Policy Settings
Older Adult Service Providers
Hospice Agencies
Students can choose an academic year or summer block internship. Academic year internships are 16 to 20 hours per week from September through early May. Summer Blocks internships run from mid-May through August and are 32 hours- 40 hours per week.
Students who continue employment while in the program should make certain their employers allow for scheduling changes or flexibility of hours because field education practice internships must take place during the business week.
A student's current place of employment may fulfill at least one of the requirements for your field education, provided it meets certain requirements and is approved by the field office. Field Instruction must be provided by an MSW who is not the student's work supervisor and the student's role must provide new learning opportunities.  Under the supervision of experienced practitioners committed to best practices, students apply what they learn in the classroom and in the field.