Title
Letter from the Provost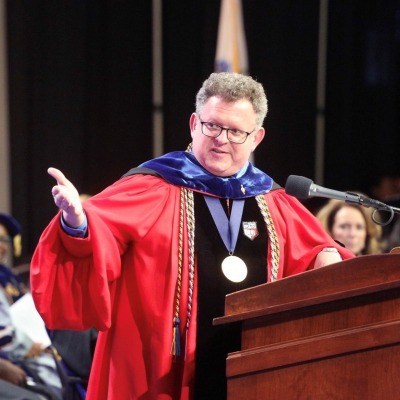 Salem State University has emerged  with a dynamic range of programs and courses designed to meet the needs of our students. Whether you are a student in an undergraduate, graduate, or continuing and professional studies program, our academic programs have been designed to advance your intellectual and personal growth through a wide spectrum of learning opportunities.
While the COVID-19 pandemic challenged us all in ways that we couldn't have imagined, Salem State course delivery formats have evolved to meet the learning goals and styles of our students, as well as their busy schedules.
Our faculty are engaged in important research and are leaders on campus and in our communities, and our students from the First Year Experience to undergraduate and graduate Research Day you have opportunities to join in projects and programs that prepare you with hands-on learning. Our Center for Civic Engagement provides multiple opportunities for you to become leaders in your communities and you can engage with the world through the Center for International Education.
I invite you to explore our academic programs and discover all that Salem State has to offer.
Dr. David Silva, provost and academic vice president