Title
Accelerated BSN Overview
Accelerated BSN Program Overview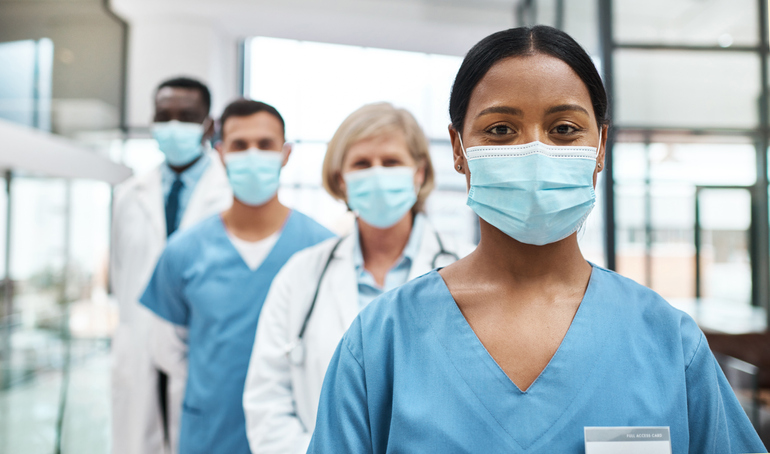 Looking to transition into a nursing career? The accelerated bachelor of science in nursing (ABSN) program allows students with a previous bachelor's degree outside of nursing to develop the foundation for a career in this high-demand field.
Students will learn the latest knowledge and skills in providing healthcare across the lifespan, the role of nursing, pharmacology and more. ABSN faculty are real-world practitioners dedicated to training the next generation of nurses. Successful students in the ABSN program are motivated, organized students ready to commit to an accelerated timeline.
Accelerated BSN (ABSN) Program Timeline
Salem State's rigorous, 15-month, full-time cohort program begins in May and concludes in August of the following year. Because of the accelerated nature of this program, students are encouraged not to work while completing their ABSN degree. Courses and clinical sites will be offered during the day, evenings and/or weekends.
Nursing Practicum
Accelerated BSN students receive hands-on training at one of many healthcare settings across the North Shore and the Boston area. Early on, students learn in group clinical settings that coincide with their current coursework. During their last semester, student learn one on one with a nurse preceptor.
Completing your Nursing License
Following successful completion of the ABSN program, students will be eligible to take the NCLEX-RN licensing examination. Upon passing the exam, they will be licensed to practice as a registered nurse.
Accelerated BSN Admissions and Financial Aid
Admission to the accelerated BSN is competitive, with an average of 48 spaces available in each cohort. Applicants will need to fulfill prerequisite coursework prior to starting the ABSN program. Visit the ABSN admissions page for additional information.
Students who complete the FAFSA may be eligible for federal student loans.
Take the Next Step
Interested in learning more about the Accelerated Bachelor of Science in Nursing (ABSN) program at Salem State?
· Visit the ABSN admission page to find out about prerequisites and application requirements.
· Attend an upcoming virtual nursing information session. Sign up under "Transfer Nursing Information Sessions" here.