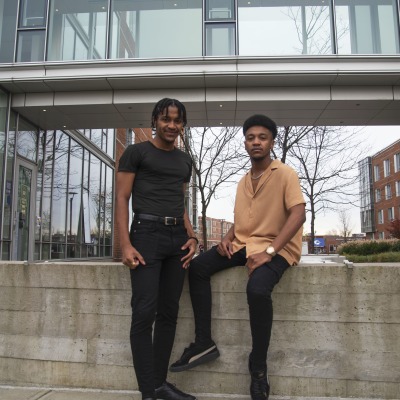 "We are twin brothers who transitioned from a community college in another state.  Despite the challenges of relocating, Salem State has some great professors that have helped us, and the warm welcome that we have received has made us feel at home. SSU has opened our eyes to new experiences, friendships, and a very dynamic study environment. The atmosphere and the history of the city is incomparable to any other place, and we are enriched by SSU's vibrant links  to enterprise and cultural institutions. This allows our study of business to be more rewarding in many ways."
-Alvaro and Angelo Nunez Bachelor's in Business Administration, from Mozambique
Why Chose Salem State
Salem State University is a welcoming and caring campus community distinguished by academic quality and small class size. Over 200 international students from 38 countries experience a student-centered approach to teaching and learning; dedicated faculty and staff; and accomplished alumni who are making a difference in their professions, their communities, and the wider world. 
Salem State University's advantages include:
Student-centeredness and a close community 
A small-college feel in a university setting
15/1 faculty-student ratio
Average class size: 21
30 kilometers from Boston and one of the most historic and important cities in the US
Location in a safe, welcoming, and historic seaside city
Student employment opportunities on campus
Opportunities for internships and OPT/CPT
Graduate assistantships for qualified graduate students
Affordable tuition
English language programs should you need time to improve your English
Undergraduate SAT test optional (language proficiency test required)
Most graduate programs are GRE optional (language proficiency test required)
Ready to Apply?
Full-time Degree Seeking students 
American Language and Culture Institute/English Language Programs