Linh Nguyen, MAT ESOL '20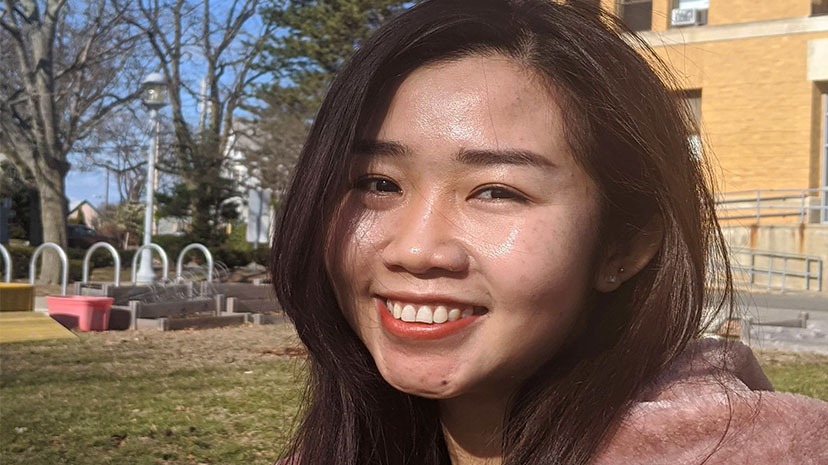 Title
International Student Services
The Center for International Education serves as the hub of international student and visiting scholar services and activities.  From airport pick-up to visa and immigration support, the CIE is here to support international students from the day that they arrive until they apply for CPT or OPT opportunities. 
International Student Activities
Regularly hosted activities at the CIE engage students and give them a community of friends and mentors.  A few of these are:
International Coffee Hour
International Coffee Hour hosted weekly is a great place for international and domestic students, scholars, faculty, and staff to socialize with each other and meet new people from around the world.
International Peer Mentor Program
The International Peer Mentor Program is an integral part of welcoming first-year international students to the Salem State University campus. This program connects current Salem State Students with incoming international students to enrich cross-cultural experiences and assist in adapting to a new environment with a different academic system. Our peer mentors are a mix of current international and domestic students who are passionate about making the transition to Salem State welcoming for incoming students.
International Student Association
International Student Association (ISA) is one of the many clubs on campus that provides social events, cultural events, and leadership opportunities. The group is comprised of international and domestic students at Salem State University representing countries from all over the world. ISA fosters international awareness and cultural exchange between all members of the university.   They host conferences, Culture Night, and a variety of co-sponsored dinners and activities. 
International Student Advisory Board
The International Student Advisory Board (ISAB) connects the international student community at to the Center for International Education (CIE). By serving on the ISAB, international students can develop leadership skills by discussing their experiences and sharing opinions and suggestions with CIE leadership. The ISAB will develop and propose new and revised programs and services to ensure an optimal experience for international students during their time at Salem State.
Recent Events Sponsored by CIE
Apple picking in New Hampshire
Peabody Essex Museum After Dark
Witch walk in downtown Salem
Thanksgiving and International Bread Day
International Education Week