Teacher Workshops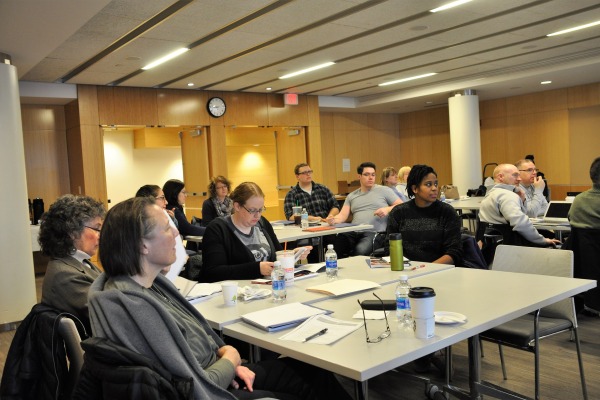 Teaching Difficult Topics
CHGS is partnering with Salem State University faculty and the School of Education to develop a series of workshops on urgent topics both students and teachers face. The workshops will engage teachers in exploring topics ranging from gender discrimination and violence to racism, LGBTQ issues, anti-Semitism, and Islamophobia.
Teaching the Holocaust
Building on faculty expertise and the work of veteran facilitators from Echoes and reflections, this program provides in-depth professional development to as many as 100 pre-service and professional teachers annually on the Holocaust and its relevance to issues communities face today.
High School Visits
Middle and High School educators and their classes are welcome to schedule a 2-4 hour visit to the CHGS for a lecture, activity, film or documentary screening with our faculty and staff. Please contact the CHGS to arrange.
Holocaust Legacy Partners
The Holocaust Legacy Partners program (HLP) keeps the memory of Holocaust survivors alive through in-depth studies of their lives and recorded history. An educational program, it trains interested individuals, students and teachers in history of the Holocaust directly from individuals or families that experienced it. Holocaust legacy partners then share their survivors' stories through public lectures, workshops, and classroom presentations – ensuring that the future generations learn from the past.
Study Travel Courses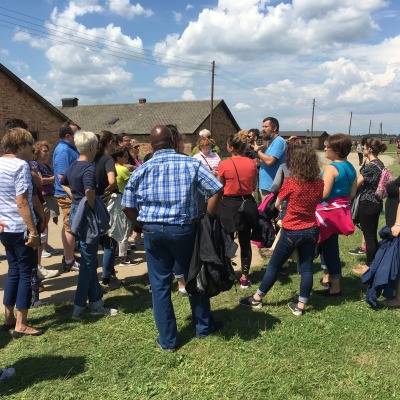 This popular program provides students, educators, and members of the public with the opportunity to travel to international sites of war, genocide and human rights abuses. Led by SSU faculty, these study and travel institutes immerse participants in on-site studies of atrocities, increase their intercultural understanding and empathy and deepen their awareness of international human rights abuses. Recent trips have included Germany, Poland, Bosnia, Hungary, and the Czech Republic. The CHGS sponsored by the Cummings foundation also takes an annual service trip to Rwanda.
Graduate Certificate in Holocaust and Genocide Studies
Grounded in a deep commitment to cutting-edge research and pedagogy of human rights, the graduate certificate in holocaust and genocide studies offers students a unique opportunity to explore graduate level scholarship in the growing field of Holocaust and comparative genocide studies. We offer courses on the Holocaust, Post World War II Genocides, Literature of Genocide, the Armenian Genocide and many more. Learn more about this exciting program.
Museum/Site Visits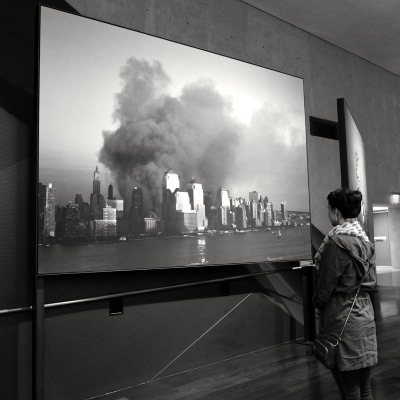 Each year, faculty from the CHGS lead students and educators to local or national museums and historic sites related to the Holocaust and genocide studies. Over the past years, the center has sponsored visits to the United States Holocaust Museum in Washington DC, Museum of Jewish Heritage and the 9/11 Memorial and Museum in New York City.