Featuring Paul Farmer, MD, PhD

About the Series

Sponsor the Series
Salem State Series Information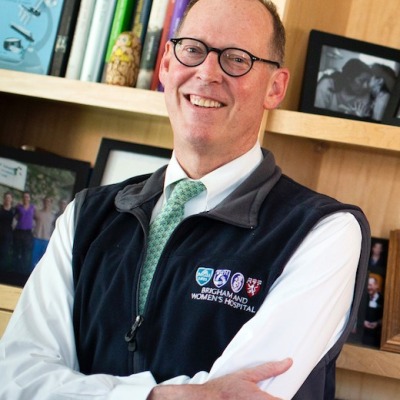 Medical anthropologist and physician Paul Farmer has dedicated his life to improving health care for the world's poorest people. He is Co-founder and Chief Strategist of Partners In Health (PIH), an international non-profit organization that since 1987 has provided direct health care services and undertaken research and advocacy activities on behalf of those who are sick and living in poverty. Dr. Farmer and his colleagues in the U.S. and abroad have pioneered novel community-based treatment strategies that demonstrate the delivery of high-quality health care in resource-poor settings.
Dr. Farmer holds an M.D. and Ph.D. from Harvard University, where he is the Kolokotrones University Professor and the Chair of the Department of Global Health and Social Medicine at Harvard Medical School; he is also Chief of the Division of Global Health Equity at Brigham and Women's Hospital, Boston. Additionally, Dr. Farmer serves as the United Nations Special Adviser to the Secretary-General on Community Based Medicine and Lessons from Haiti.
Dr. Farmer has written extensively on health, human rights, and the consequences of social inequality. He is the recipient of numerous honors, including the Bronislaw Malinowski Award and the Margaret Mead Award from the American Anthropological Association, the Outstanding International Physician (Nathan Davis) Award from the American Medical Association, a John D. and Catherine T. MacArthur Foundation Fellowship, and, with his PIH colleagues, the Hilton Humanitarian Prize. He is a member of the American Academy of Arts and Sciences and the Institute of Medicine of the National Academy of Sciences, from which he was awarded the 2018 Public Welfare Meal. 
Moderators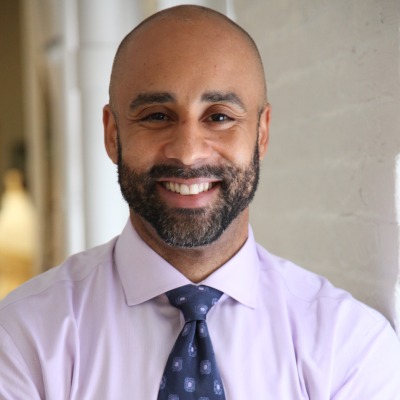 David Walton, MD, MPH
Chief Executive Officer and Co-founder, Build Health International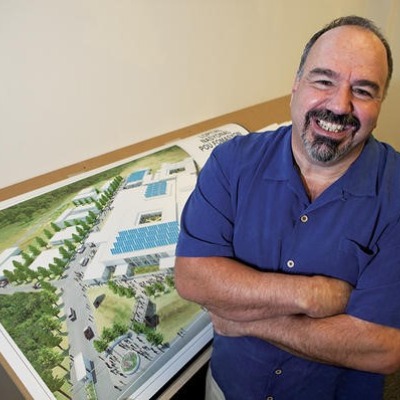 Jim Ansara
Executive Chairman and Co-founder, Build Health International
The concept of the 2018 Series came from honorary degree recipient and Salem State supporter, Bill Cummings '13H. Mr. Cummings, along with his wife Joyce '13H, were instrumental in launching Salem State University's Center for Holocaust and Genocide Studies (CHGS) in 2014. Their generous gift helps CHGS empower students, teachers, and the community to combat inequity, ethnic hatred and mass violence—themes that are central to Dr. Farmer's work. 
The Cummings' gift also supports annual service trips to Rwanda where SSU students interact with students at Agabozo-Shalom Youth Village, bear witness to the horrors of the 1994 genocide, and visit the University of Global Health Equity. The university is the product of a collaboration between Dr. Farmer's Rwanda team, the Cummings, and other donors who seek to develop generations of healthcare professionals in Africa. 
CHGS is committed to continuing this vital work. This 37th anniversary of the Salem State Series provides, therefore, a unique opportunity to bring together stakeholders interested in global health and inspire Salem State students to take on an active role as global citizens. 
Photos from 2017 and 2017 CHGS Student Rwanda trips 
Learn more about CHGS
 
Premium - $60 per ticket:
Premium seats are assigned floor seats in the front sections
Ticket purchasers will also be entered for a chance to win a VIP dinner and photo opportunity
Reserved - $40 per ticket:
Reserved seats are assigned floor seats in the back sections
General Admission Seates - $25 per ticket:
Left and right sides of the floor
First come, first served
SALEM STATE STUDENTS GENERAL ADMISSION SEATS-$10 per ticket:
Available on the left and right sides; first come, first served
Limited to the first 200 Salem State Students
Limit one ticket per student (valid Salem State University ID must be presented at the door)
ACCESSIBLE SEATING: Available in all three seating levels
Premium
Reserved
General Admission Bleachers 
Box office information
Hours: Monday–Friday, 10 am–4 pm
seriestickets@salemstate.edu
Salem State University is committed to equal access for students, staff and visitors, and encourages all to participate in its programs and activities. People who anticipate needing accommodations due to a disability, or who have questions about access, may contact disability services at access@salemstate.edu.
To learn more about Series sponsorship opportunities, please contact:
Taylor Dunn
Associate Director, Advancement Events and Sponsorships
978.542.7560
2018 Series Sponsors (as of Sept. 10, 2018)
PRESENTING SPONSOR    

PRESIDENTIAL SPONSORS
Bob and Kerri Burr
Cabot Wealth Management
Chartwells
Deschamps Printing Co., Inc.
Hawthorne Hotel
 
BENEFACTORS
Bane Care Management, LLC
Salem State Alumni Association
St. Jean's Credit Union
FRIENDS
Camelot Special Events & Tents
Peabody Essex Museum
Ronan, Segal & Harrington
Winter Street Architects, Inc.
2017
John Legend moderated by WBZ-TVs Lisa Hughes
2016
Ed Davis and Richard DesLauries moderated by Lisa Hughes 
2013
Cory Booker
Tony Kushner and Robin Young
2012
Bobby Valentine and Peter Gammons
2011
Newt Gingrich
John Irving
2010
Ted Kennedy Jr.
Dr. Deepak Chopra
2009
Jay Leno
Bob and Lee Woodruff
2008
Bill Belichick 
George F. Will
2007
Cal Ripken Jr.
President George H.W. Bush and Natalie Jacobson
Tom Wolfe
Maya Angelou
2005-06
Robert Redford and Joyce Kulhawik
Patrick Buchanan
Bianca Jagger
2004-05
Thomas Friedman
David Halberstam
Jack and Suzy Welch and Anne Driscoll '76
2003-04
Goldie Hawn
Jesse Ventura
Christopher Reeve and Dr. Robin Cook
2002-03
Dr. Christiane Northrup
Jamling Norgay and Peter Hillary
Rudy Giuliani
2001-02
David McCullough
Dr. Jane Goodall
Mia Hamm and Dale Arnold
The Motley Fool
2000-01
Mark Russell
Molly Ivins
Bill Russell and Mike Lynch
President William Jefferson Clinton
1999-2000
Sebastian Junger and Linda Greenlaw
George Mitchell
Walter Cronkite and Natalie Jacobson
1998-99
Beverly Sills
George Stephanopoulos
Doug Flutie
1997-98
Benazir Bhutto
Dave Barry
Barbara Bush
1996-97
Mike Wallace
Joan Rivers
Shimon Peres
1995-96
Brian Mulroney
Ken Burns
Ann Richards
1994-95
Mary Matalin and James Carville
Colin L. Powell
Archbishop Desmond M. Tutu
1993-94
Capitol Steps
Mary Higgins Clark
President George H.W. Bush
1992-93
Mario Cuomo
Gloria Steinem
Mary Fisher
1991-92
Marvin Kalb
Judy Woodruff
Robert Fulghum
1990-91
William Bennett
Alex Haley
Ed Koch
1989-90
C. Everett Koop
Pat Schroeder
Mark Russell
1988-89
Mario Cuomo
Helen Thomas
Elie Wiesel
1987-88
Thomas "Tip" O'Neill
Lesley Stahl
Abba Eban
1986-87
Geraldine Ferraro
Ed Bradley
Helmut Schmidt
1985-86
Jeane Kirkpatrick
Sam Donaldson
Reverend Jesse Jackson
1984-85
President Jimmy Carter
Doris Kearns Goodwin
Kevin McCarthy
1983-84
Alexander Haig
Howard K. Smith
Art Buchwald
1982-83
President Gerald Ford
Douglas Kiker
Henry Kissinger
Salem State Series
352 Lafayette Street
Salem, MA 01970