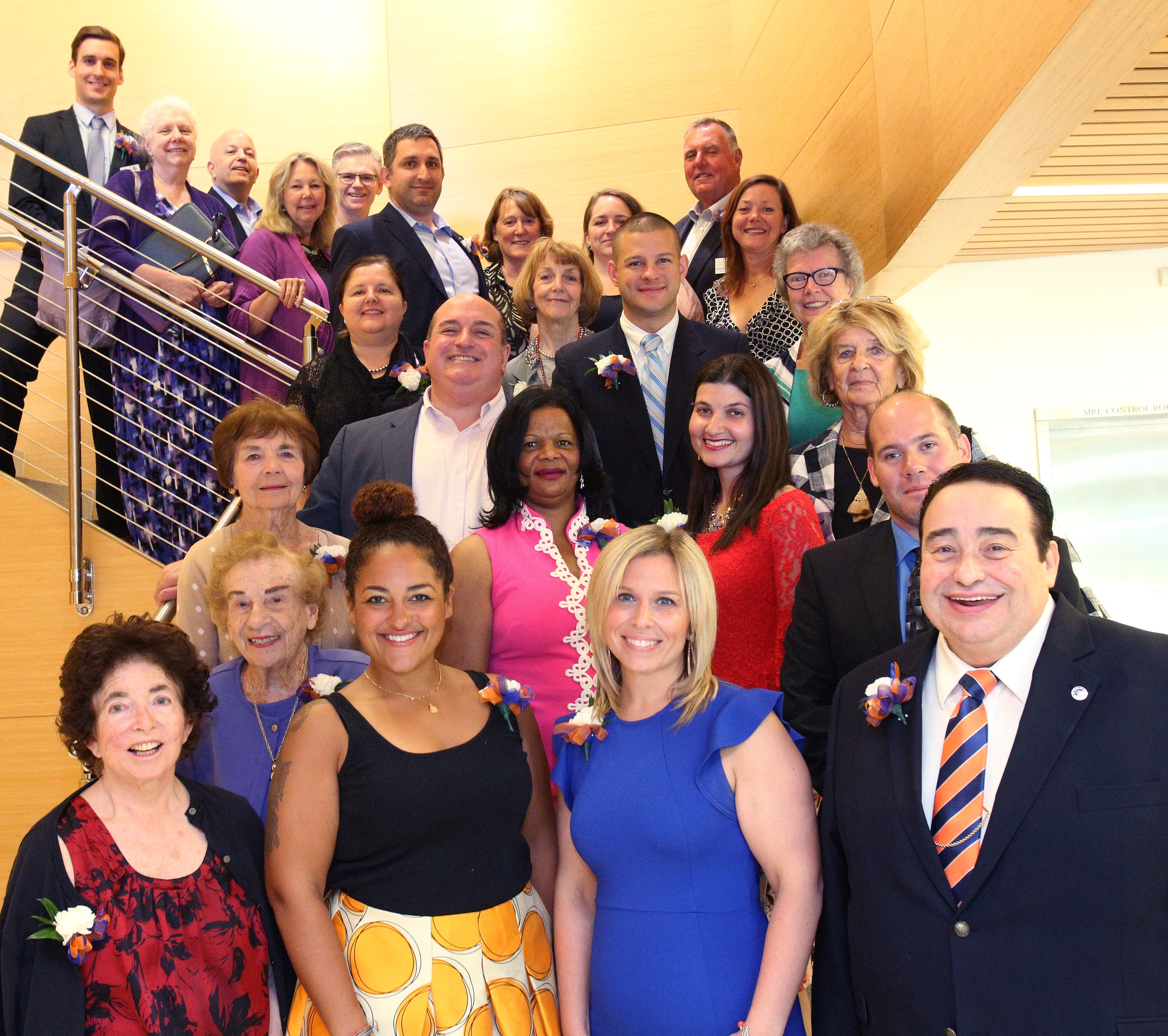 2018-2019 Board of Directors
The alumni board exists to keep each and every one of you connected to each other, nearly 62,000 of you, and with Salem State University. After all, you're not just a Viking for your college years, you're a Viking for life.
Members at Large
Executive Board Members 
Joseph Wamness '00G, president
Debra Lee Surface '05, vice president of administration
Christopher Corrente '10, '12G, vice president of outreach
Mikki Wilson '09, secretary
Mary (Midge) DeSimone '76, alumni trustee
Pamela Doherty '92, immediate past president
Barbara Baggs '13G
Ed Brzychcy '15
Brian Castellanos '16G
Guy Clinch '89
Grazia Crivello '09
Stephan Daly '84
Kathryn D'Amour '63, '67G, '81G
Nicole Goggin '14, '17G
Amanda Kennedy '12
James Lampassi '81
Rober Leger '77
Patricia Libby '71
Kristin Macek '07
Georgianna Marks '74, '83G
Teury Marte '00
Janet Merriman '82
Kerrie Tingle '12G
Jessica Tomlinson '09
Hope Watt-Bucci '96G
Erik Champy '89, '94G
Eileen Smith Connolly '59, '77G
Judith Josephs '63, '65G
Josephine Kennedy '72, '76G
Frank Lillo '64, '69G
Jane Moroney '60, '62G
Frederick Sannella '64
Deirdre Sartorelli '83
Leaders Wanted!
The Alumni Association Board of Directors seeks to fill new alumni member positions for the 2019-2020 term. Nominations are due by March 15, 2019. As a board member, alumni serve Salem State University and the greater community through a plethora of volunteer opportunities. Elections are to be held in April 2019. Those who are intrigued by this grand opportunity please follow this link to learn more.