Title
Fall Student Information
Fall 2020 Classes
Fall registration is now open for all degree-seeking students and Salem State will offer a combination of in-seat and online classes this fall.
Our priorities since the outset of this pandemic have been safety and continued academic success for our students. We have been working all summer to plan for a fall that upholds this commitment. More information about the care being taken as we partially repopulate campus is available here. We know that this semester will not look the way you had once envisioned, however, the value we offer – talented, expert faculty and committed student supports – will remain intact in our in-seat, remote, and hybrid courses and services.
The list of fall classes and how they will be taught is available in Navigator. For in-seat classes, please pay close attention to the room location information as some classes may be held in an unusual location to improve social distancing efforts. Students in the School of Nursing may not see final changes until later in the summer, as we wait for additional information from our hospital partners. Please watch your Salem State email for additional information from the School of Nursing as it becomes available. 
Advising
Please contact your faculty advisor to set up a fall advising appointment either by phone or virtually. If you are unable to meet with your faculty advisor, the Center for Academic Excellence has been given approval to advise day students via email, phone or Zoom.
Find additional information on the Fall 2020 Advising and Registration FAQs page.
Title
Grades and Diplomas
Graduating Seniors 
Students who completed all of their requirements this past spring will receive their diplomas in mid-July. Students completing during the summer term will receive their diplomas in mid-October. It is critical that graduating students keep their address information updated in Navigator to ensure that they receive their diplomas. For questions about graduation-related questions, email graduation@salemstate.edu.    
Financial Aid
Salem State's financial aid office will help you figure out how to pay for your educational expenses. We offer two basic types – gift aid that is given to a student without obligation and self-help that is either loans to be paid back or a work grant to be earned. 
LEARN MORE, ARRANGE A VIRTUAL MEETING, AND APPLY FOR ASSISTANCE
CARES Act
The Coronavirus Aid, Relief, and Economic Security (CARES) Act provides economic relief to students who incurred expenses related to the disruption of campus operations due to Coronavirus (expenses include food, housing, course materials, technology, health care, and child care). 
Find out about your eligibility, relief amount and morE
Student Emergency Fund
The Salem State University Student Emergency Fund was created through the generous donations of alumni, community members, local businesses, staff, faculty and students. Students can apply for assistance with their student account balance, rent, utilities and other expenses.
Student Forums
The next student forum will be held on August 4 at 6:30 pm. At this event, you'll hear how we are prioritizing the health and safety of our students and how the university community is here to help you progress on your academic journey. Representatives from academic affairs, student life, residence life, the first-year experience office, counseling and health services, student success programs, diversity and inclusion, financial aid, and admissions will be available to answer your questions. Check your SSU email for your invitation and login instructions.
On May 20, the university held two virtual forums for students and their families. In addition to President Keenan, all members of university leadership were available to answer questions. Recordings of those events are available below: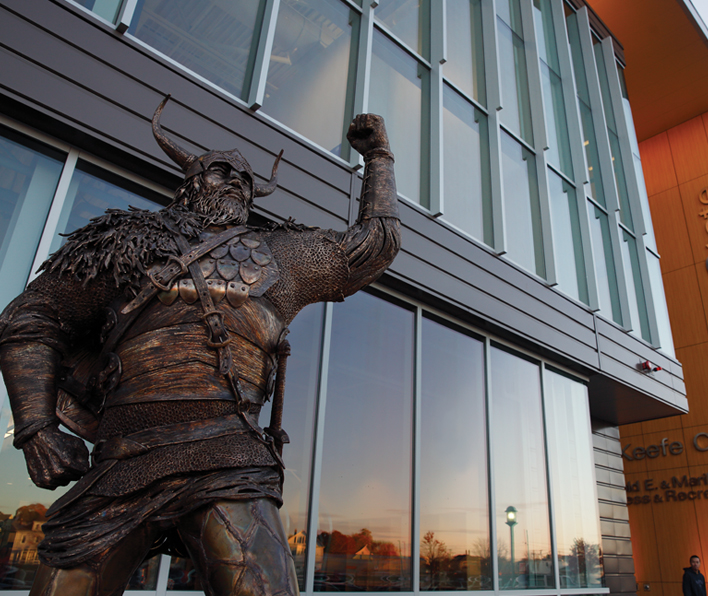 Bringing SSU to You!
Fitness classes, virtual programming and more
Virtual Campus Services
Help with financial aid, student accounts and registration

Zoom appointments, resume reviews and more are available online

Leadership, Engagement, Advocacy, Diversity
Title
Housing and Residence Life
Following physical distancing recommendations, the fall 2020 housing plan is structured so that every student lives in a bedroom without a roommate.  Although we will have fewer bedroom spaces available to assign students, our staff will work endlessly to fill every space until the start of the academic year. 
What's our approach? Residence life staff will learn more about each student's circumstances and needs, assign students based on our developed priorities, and maintain a waiting list as we anticipate that there will be fluctuation throughout the summer.
Find a complete timeline and additional details for first-year students here, and for returning students here.
While we're unable to physically gather, it's crucial that you stay connected with Salem State.
Read your Salem State email regularly (click "Sign in" from the website)
Download the Navigate app from the App Store or Google Play.

Join your individual class age on Facebook. If your Facebook name is different from your name in the university system, you will receive a private message asking for confirmation of your Student ID number. 

Student Success Coaches are available to provide support on a variety of concerns -  email firstyear@salemstate.edu to set up an appointment. 
Looking for Something Else?
The majority of Salem State personnel are currently working remotely. Please refer to the Salem State directory to find email contacts for the office you need.