Coronavirus Info for Students
For many, this transition has been difficult. You may be worried about you and your loved one's health, your job, and your education. Learning online, while isolated at home might be challenging for you, for many reasons. Quite simply—we are still here to help. You might not be on campus right now, but you are not alone.
Title
Transition to Remote Learning
As of March 30, Salem State University has moved all of its courses to remote instruction for the remainder of the spring 2020 semester. No in-person classes will be held. 
Summer Session
Summer Session I and full-summer courses will take place online in 2020. Read the full summer session announcement.
Title
Grades and Diplomas
Pass/No Pass Grading Policy 
For the spring semester 2020 only, undergraduate students will be issued a letter grade for the spring semester that will be converted to a Pass/No Pass grade by the registrar's office. Students can choose to have their letter grade appear in their transcripts by notifying the same office by May 28.
Graduating Seniors 
Students who are completing all of their requirements this semester will receive their diplomas in mid-July. Students completing during the summer term will receive their diplomas in mid-October. It is critical that graduating students keep their address information updated in Navigator to ensure that they receive their diplomas. For questions about graduation-related questions, email graduation@salemstate.edu.    
CARES Act
The Coronavirus Aid, Relief, and Economic Security (CARES) Act provides economic relief to students who incurred expenses related to the disruption of campus operations due to Coronavirus (expenses include food, housing, course materials, technology, health care, and child care). 
Find out about your eligibility, relief amount and more here.
Refunds
Students received funds to offset housing, meal plan, and parking charges for the periods not available during spring 2020 due to coronavirus.
Find additional reimbursement details here.
Student Emergency Fund
The Salem State University Student Emergency Fund was created through the generous donations of alumni, community members, local businesses, staff, faculty and students. Students can apply for assistance with their student account balance, rent, utilities and other expenses. Learn more and apply for assistance.
On-Campus Activities
We have made the difficult decision to cancel all spring campus activities and postpone Salem State's commencement ceremonies scheduled for May 14 and May 16, 2020. Our campus will work toward possibly rescheduling commencement activities for a time when it is safer for us to gather.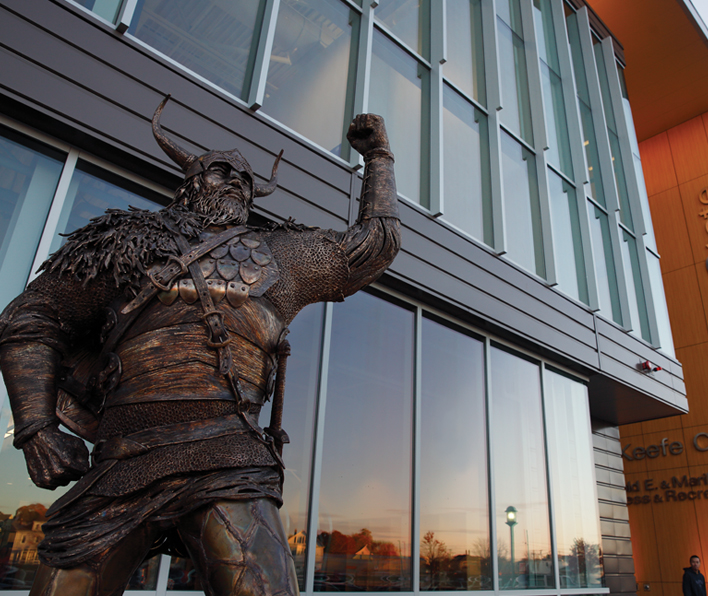 Bringing SSU to You!
Fitness classes, virtual programming and more
Virtual Campus Services
Help with financial aid, student accounts and registration

Zoom appointments, resume reviews and more are available online

Leadership, Engagement, Advocacy, Diversity
Title
Housing and Residence Life
The guidance from the CDC and public health officials encourages everyone to practice social distancing and to minimize interaction with groups of people. As such, we have decided to postpone an official move-out date until we receive guidance from health officials.
However, we appreciate that some students may need to pick up belongings immediately. While we strongly encourage students to wait for the official move-out date, all residents received a two-hour appointment time via email.
Find additional information about move-out, housing petitions and more.
Title
Bookstore Orders and Textbook Returns
Customers can ship rentals back to the store via a free FedEx return label. Your rental reminder email, sent 14, seven and three days before your rental due date contains a link to generate a free return shipping label and packing slip. You can also follow the instructions on the bookstore website.
Textbook rental late charges
While the due date for rented books has not changed, the "non-return charge date" has been extended 15 days past your current return due date to allow time for your mailed book to reach the store.  To avoid late charges, please have your book in transit by the due date. 
The bookstore is able to fill online orders for shipping only. Follett is offering free ground shipping.   
While we're unable to physically gather, it's crucial that you stay connected with Salem State.
Read your Salem State email regularly (click "Sign in" from the website)
Download the Navigate app from the App Store or Google Play.

Join your individual class age on Facebook. If your Facebook name is different from your name in the university system, you will receive a private message asking for confirmation of your Student ID number. 

Student Success Coaches are available to provide support on a variety of concerns -  email firstyear@salemstate.edu to set up an appointment. 
Looking for Something Else?
The majority of Salem State personnel are currently working remotely. Please refer to the Salem State directory to find email contacts for the office you need.