Student advocacy is available to listen to student concerns, provide information, possible next steps and guidance.
Title
Purpose of Student Advocacy
Support students in resolving issues which may act as a barrier to success.
Refer students to appropriate resources on and off campus
Collaborate with, and when necessary, advocate on behalf of a student with faculty, staff and university departments 
Meet with students one-on-one
Share information about appeal processes and provide guidance
Assist with emergencies, major illnesses, injury
Act as a consultant to families, faculty and staff in regard to student issues/concerns
Provide oversight for the SSU Food Pantry (non-perishables, personal items).
Available to support special populations (foster-care, hungry, homeless)
Advocate for changes in procedures, and systems in support of student success
Student advocacy offers a variety of resources including information about:
Student rights and appeals
Homelessness/Unaccompanied youth
Off-campus resources for students struggling with hunger
Preparing for a successful and positive campus experience
Explore our full list of resources.
Student advocacy does not participate in formal student conduct or external judicial procedures, but is knowledgeable about the processes and able to answer questions and provide clarification.
Title
Contact Information
Chris Sullivan, director, student advocacy
245 Meier Hall, Student Life Suite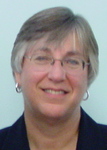 Phone: 978.542.7207 
Fax 978.542.7064
studentlife@salemstate.edu
Hours: 8 am-4:30 pm