Apply: MEd Higher Education Student Affairs
Choose the cohort format best for you
All core classes offered either online or in hybrid format. Students meet on campus one Saturday per month and are required to complete a week-long institute in the summer terms.
Begins in the fall term.
Requires students to attend up to three evening classes per semester on campus.
Begins in the fall term.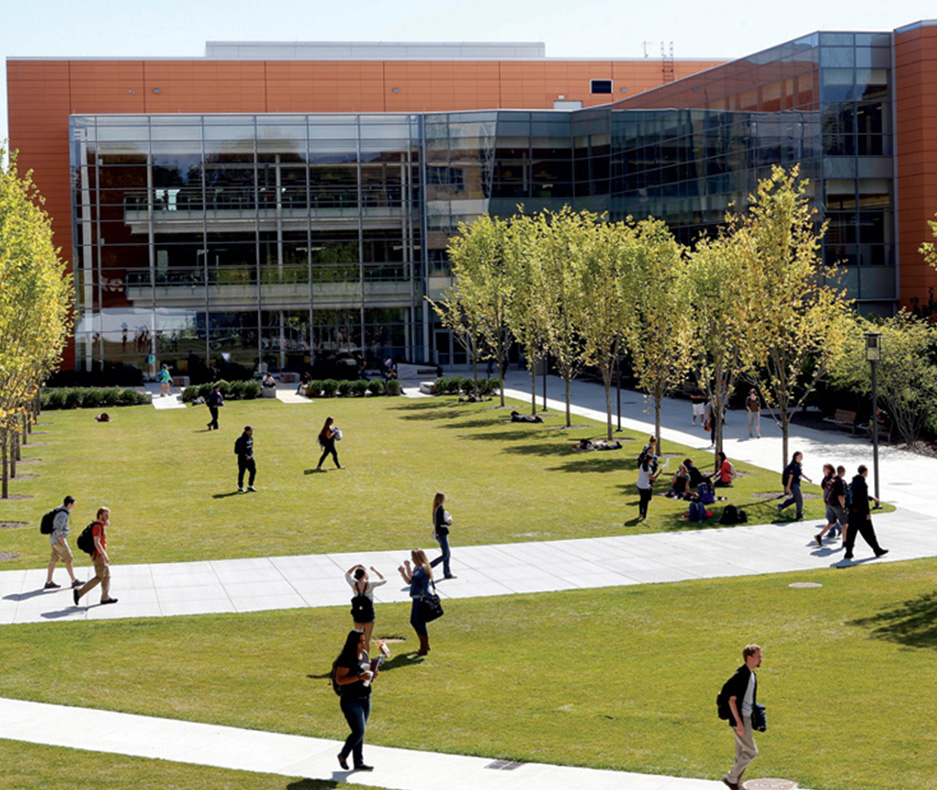 Graduate Application Process
Title
MEd Higher Education Student Affairs Graduate Application Process
Required Materials  
$50 non-refundable application fee
Three references. Try to submit both academic and professional references. Have references speak to your ability to do graduate-level work or come from someone with directly supervised you.
English Proficiency, if applicable for international applicants
Statement of purpose, addressing

What factors in your personal and professional history have influenced you in the past and now lead you to seek admission to this program at Salem State?
What are your long-term professional goals, and how will this program help you meet them?
Identify one important issue within the field of higher education or student affairs and explain why this issue is important.
Is there any other information that you think would help the admissions committee to evaluate your application? (Optional)

Resumé
Admissions interview. You will be contacted by the department after your application is complete.
MEd Higher Education Student Affairs does not require the GRE or MAT.
Deadlines
Applications accepted on a rolling basis until the cohort is full for the upcoming fall.
Apply early! Our students begin as cohorts, so admissions are stopped for the next academic year once enough qualified applicants are selected. 
Your application is reviewed and interview scheduled only after all required materials are received.
Graduate Assistantship/Fellowship Opportunities
Awarded only after you have been admitted into a graduate program. You are encouraged to apply for all assistantship opportunities of interest. Below are the various types of assistantships offered by Salem State.
| Type | Details | Compensation | More Information for 2019-2020 |
| --- | --- | --- | --- |
| Graduate Retention Fellows | Work in a variety of campus offices that support student retention and success. Typically 8-12 positions each year. No specific grade or test score requirement. | Tuition remission (excluding fees) for nine credits in the fall and spring terms, and a stipend ($13.50 per hour for 20 hours per week). | Learn more about the application process, including position descriptions. Priority deadline is February 5. Applications accepted until all positions filled.  |
| Residence Life Graduate Assistants | Must have prior residence life experience but no specific grade or test score requirement. Typically 2-4 positions each year. | Tuition remission (excluding fees), room, board, and a stipend. | Learn more about the application process, including position descriptions. Priority deadline is February 5. Applications accepted until all positions filled. |
| School of Graduate Studies Graduate Assistantships and Research Assistants | Open to all graduate students. Specific grade requirements. Approximately 50 positions each academic year. | Tuition remission (excluding fees) and a stipend ($14.50 per hour for 10 hours per week). | Visit the Graduate Assistantship page. |
| Graduate Assistantship Partnership Program | We publicize graduate assistantship positions from local colleges and universities, and the list is provided to HESA students as another resource. | Terms of the assistantship and renumeration are the purview of the participating institution. | Learn more about 2019-2020 partnership program opportunities. |