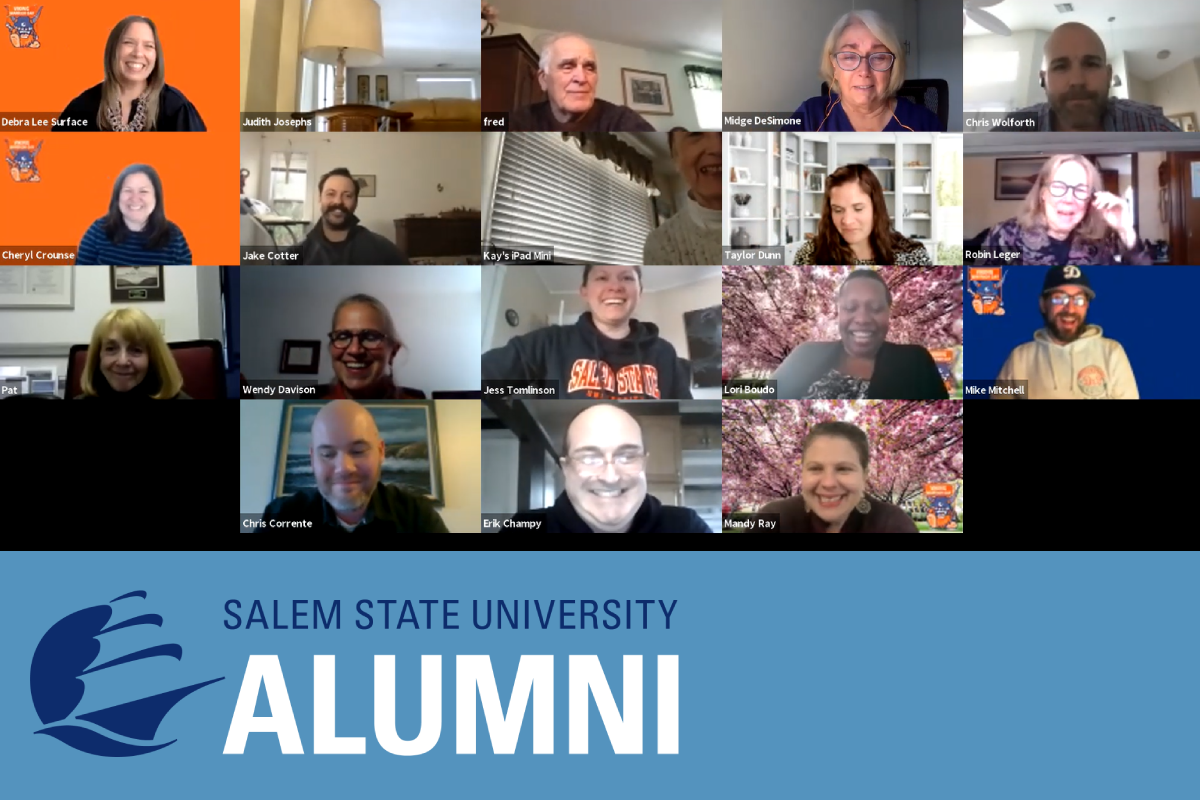 Board of Directors 2022-2023
The board of directors exists to keep every one of you connected to each other, over 70,000 of you, and with Salem State University. After all, you're not just a Viking for your college years, you're a Viking for life.
Current Membership
Debra Lee Surface '05, '19G, president
Christopher Corrente '10, '12G, vice president of administration
Jim Lampassi '81, alumni trustee
Patricia Libby '71, vice president of outreach
Joseph Wamness '00G, immediate past president
Kenny Brown '20
Jake Cotter '12
Kathryn D'Amour '63, '67G, '81G
Anthony DiVirgilio '19
Julianna Donovan '20G
Robin Gillette '79, '90G
Dr. Robin Leger '77
Maureen McCarthy '75, '79G
Robbie Millwee '09
Jessica Tomlinson '09
Dr. Erik Champy '89, '94G
Dr. Judith Josephs '63, '65G
Josephine Kennedy '72, '76G
Frederick Sannella '64
Deirdre Sartorelli '83
Leaders Wanted!
The Alumni Association Board of Directors continually seeks new members. Nominations are accepted on a rolling basis.
If you are interested in serving please fill out the board member application as we are always reviewing new applicants. A member of the Nominations Committee will be in touch.
As a board member, alumni serve Salem State University and the greater community through a plethora of volunteer opportunities.
Title
Alumni Affinity Groups