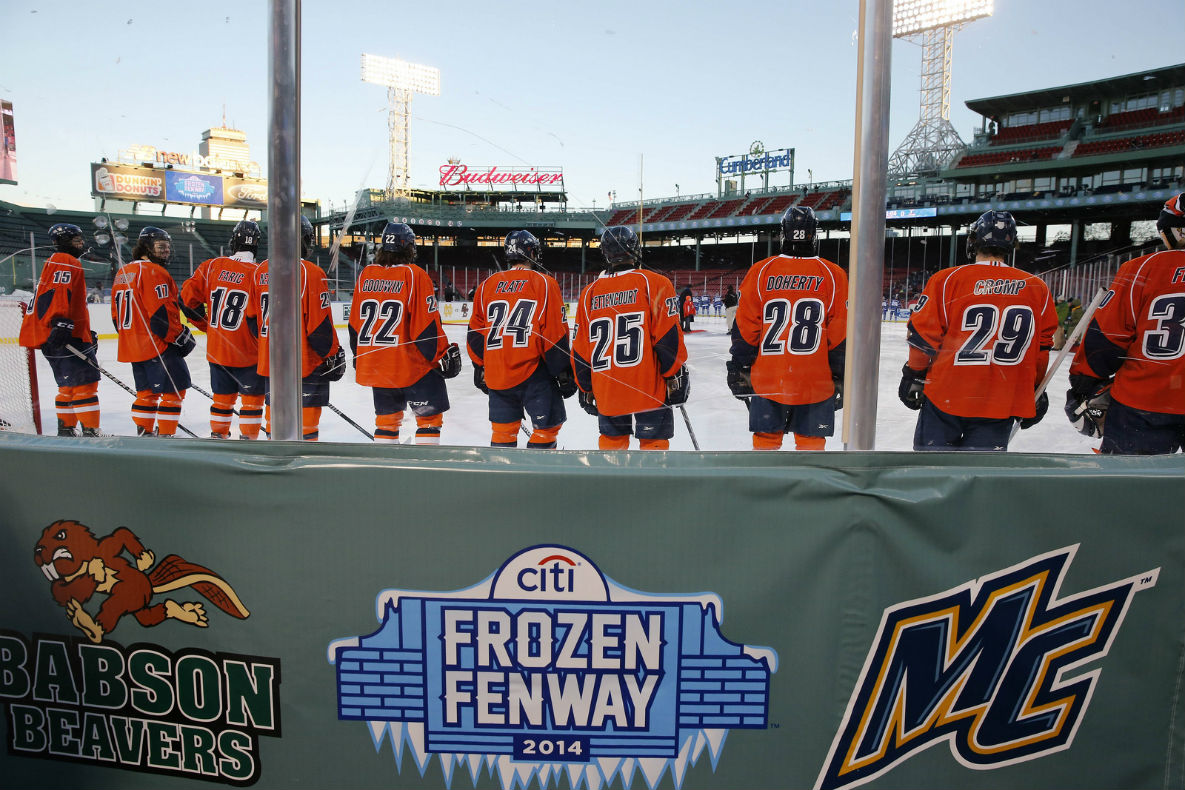 Title
Corporations and Foundations
As the largest provider of the North Shore's workforce, Salem State University enjoys vibrant relationships with scores of businesses and non-profits throughout the region. The university relies on their vision and generous corporate philanthropy to support a wide variety of student and campus initiatives.
Corporate and foundation relations coordinates the institution's efforts to establish partnerships with private foundations and regional businesses. The office develops and applies for competitive grants from regional and national foundations, providing additional funding for targeted programs, research and capital improvements. Sponsorships provide businesses with opportunities to align themselves with Salem State while also receiving marketing exposure at events. Exceptional corporate commitments, such as leadership gifts made through the campaign, are frequently recognized with highly visible and enduring acknowledgments, such as having an event or a classroom named for the corporation.
Interested in aligning your business with the North Shore's flagship university? Contact Mike Randall, senior director of major, at 978.542.2345.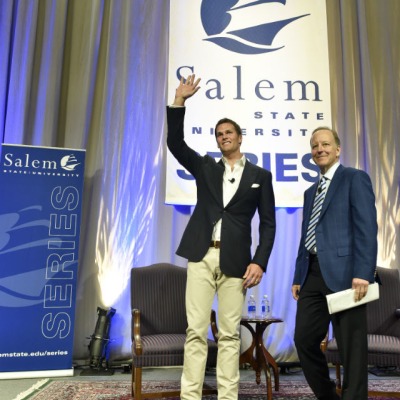 Make your impression on the greater Boston area with an event sponsorship through the Salem State Alumni Association and Salem State University Foundation.
A signature event sponsorship is a great way to network and advertise your products and services to the greater Salem State community of alumni, faculty, staff, and donors. Of the 73,430 Salem State alumni and friends, many rank as the region's leading professionals in business, education, art, and medicine. Through a sponsorship, you will have an excellent opportunity to access thousands of decision makers living and working in greater Boston and beyond.
 Our Community
Over 73,000 mailable alumni and friends
56,000 alumni
76% live in Massachusetts (45,000)
40% within Essex County (24,000)
35% live and work within the Boston area
10,000 current full time and part time students
3000–4000 Salem State Series attendees
2100 Salem State Series past ticket purchasers
1500 annual alumni & advancement event attendees
1500 current faculty and staff
17 varsity sports with 3,500 athletic alumni
Our Reach
107,000 athletic venue visitors annually
18,000 annual web visits to the Salem State alumni landing page
60,000 readership of the semi-annual Salem Statement alumni magazine
21,000 email subscribers
10,500 readers of the annual IMPACT magazine
6400 Facebook likes
3400 LinkedIn network
1800 Twitter followers
Download the complete event sponsorship packet
CONTACT
Taylor Dunn
Associate Director, Advancement Events and Sponsorships
978.542.7560
Benefits of each sponsorship package will be appropriately valued and the remaining portion will be tax deductible. All sponsorships will be sent directly to the Salem State Foundation and funds will be distributed appropriately thereafter.