Nursing Program Application Requirements
Nursing Admission Deadlines
 
Spring
Summer
Fall
Undergraduate Nursing, Early Action
 
 
November 15
Undergraduate Nursing
November 1
 
January 15
Transfer Nursing
*see below for new TEAS exam policy
December 1
 
May 15
LPN licensed to BSN
*see below for new TEAS exam policy
December 1
April 1
July 1

Accelerated BSN, Early Action
(must have a U.S. BS/BA or
MassTransfer Block completed)

*Review of ABSN students will happen in two rounds.
Decisions will be released in late December.

 
November 15
 

Accelerated BSN
(must have a U.S. BS/BA or
MassTransfer Block completed)

*Review of ABSN students will happen in two rounds.
Decisions will be released in late February.

 
January 15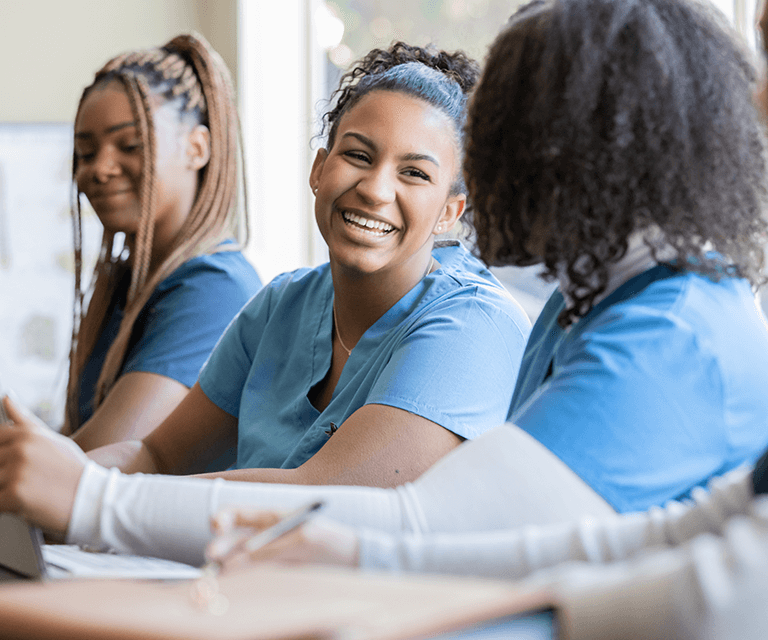 Transfer Nursing Information Sessions
Meet virtually with an admissions counselor to discuss transfer pathways and admissions requirements to reach your goal of becoming a nurse. Sessions are offered on Mondays at 12 pm. 
Admission Requirements by Program
Additional Details, Nursing Admissions
A student who has previously been enrolled in a nursing program at another institution is required to submit official documentation from the nursing department stating they are eligible for readmission into that previous program. The official documentation must be emailed to admissions@salemstate.edu directly from the nursing department program administrator.  
Students who are not eligible for readmission into their previous program will have this considered within their admissions review. A personal statement or recommendations are strongly suggested.
Please note: Transfer students applying for spring, summer, or fall 2024 (and beyond) who have a bachelor's degree and meet all other admission requirements will not be required to take the TEAS exam. 
Starting for the Summer 2023 application semester, we will only accept TEAS exam scores that were proctored in person at either Salem State University or North Shore Community College.
Prospective students who cannot take the exam at one of the approved locations, due to distance barriers, may request an alternative in-person proctored location to be approved by the Nursing Department by emailing admissions@salemstate.edu.  
As a grace period to this policy, TEAS scores taken at other locations between May 2021 and November 2022 may still be considered if approved by the nursing program by emailing admissions@salemstate.edu. 
TEAS Exam Scores must be within two calendar years of the application deadline. 

The TEAS Exam may only be taken up to two times in the calendar year of the application deadline. 

We will use the highest score from each section across the two most recent exam dates. 
TEAS Exam Requirements and Registration Instructions
All original secondary/college transcripts/credentials from institutions outside the United States must have an approved agency's evaluation of courses, grades, academic degrees, and grade point averages. 
All original transcripts/credentials from overseas institutions must be in English or professionally translated into English, and evaluated by a professional evaluation service. 
Approved Agencies
It usually takes at least three weeks for one of these services to evaluate your transcript. Please note: to transfer international coursework to Salem State University, an official course/subject description or syllabi in English must be submitted. 
Contact Us
Questions about your application to the nursing program? We're here to help!
Admissions
Mailing Address:
352 Lafayette St.
Salem, MA 01970