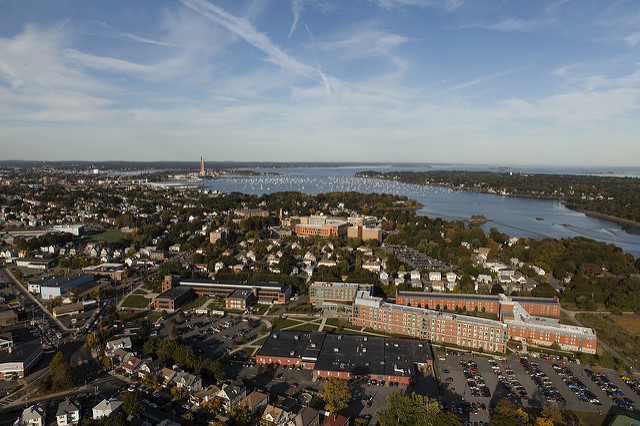 Visit Campus
Learn more about Salem State's graduate programs and admissions process.
Upcoming Graduate Admissions On-Campus Events
Higher Education Student Affairs (HESA) Preview Day
Saturday, June 23, 2018
9:45 am-12 pm (includes a presentation, alumni panel, and Q and A)
Marsh Hall Room 201 (Petrowski Room), Central Campus
Graduate School 101
Tuesday, June 26, 2018
6 pm - Optional campus tour
7 pm - Information session
Admissions Office, Central Campus
Graduate Business Program Night
Wednesday, July 11, 2018
6 pm - Welcome and reception
7 pm - Optional class visit (BUS 840)
Bertolon School of Business, Central Campus
Graduate Tour Tuesdays
Take a tour of Salem State, located on the beautiful seaside North Shore of Massachusetts. Tours are led by a current graduate student and are offered on Tuesdays. The first 15 minutes covers information about the school and city of Salem, followed by a 45-minute tour that highlights buildings and offices most frequently used by graduate students. The tour concludes at admissions, where application specifics will be provided.
Tours leave from and parking is available at the admissions office at 71 Loring Ave., Salem.
To register, email gradadmissions@salemstate.edu with a specific Tuesday you'd like to visit. Individual requests for additional days can be considered.
Accommodation and Access
Salem State University is committed to equal accommodation and access for students, staff and visitors, and encourages all to participate in its programs and activities. People who anticipate needing accommodations due to a disability, or who have questions about access, may contact disability services at access@salemstate.edu.