See our most up-to-date hours.
Contact a librarian and find the quickest way to get the answer you're looking for.
Get detailed instructions on how to find the Library.
Find out how you can make a donation of any kind to the Library.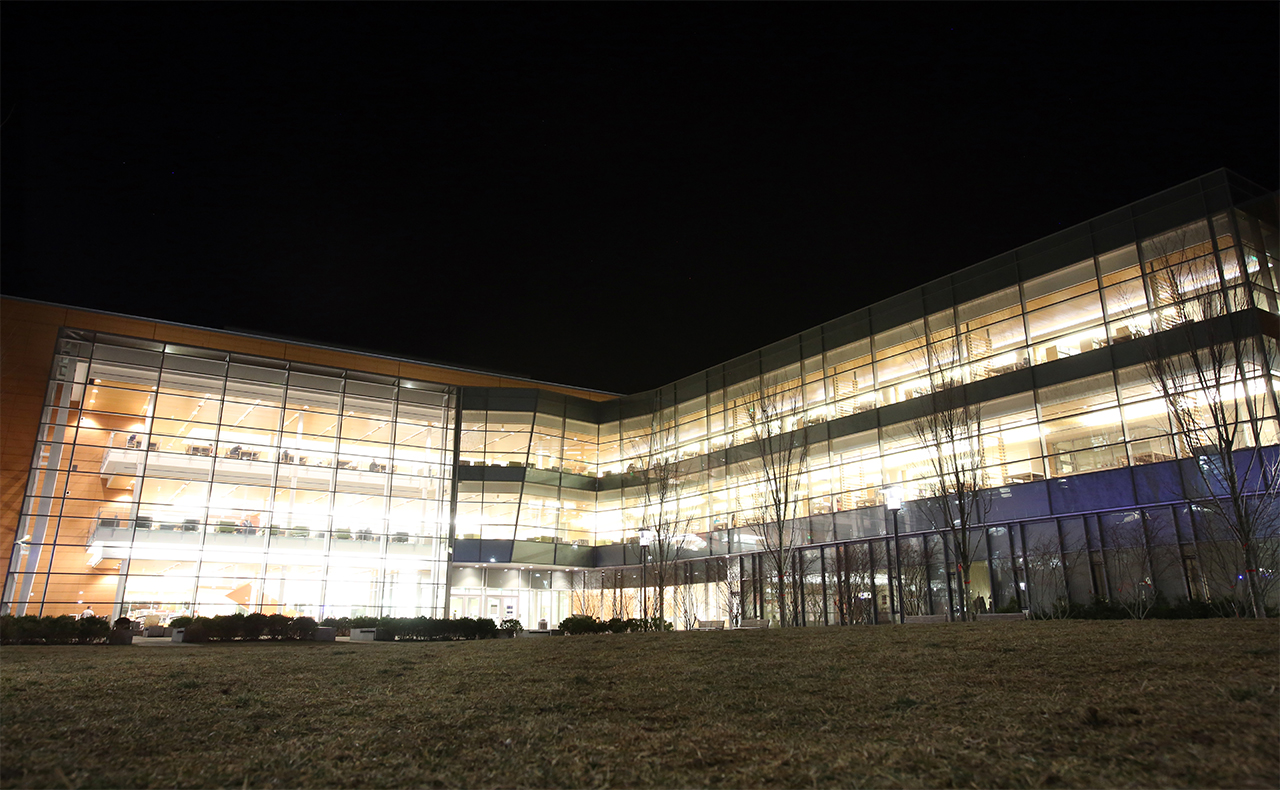 LEED Silver Certified for Sustainability
The library maximizes the use of daylight with automatic lights in every room. A vertical, closed-loop geothermal system below the lawn in front of the library reduces energy demand for heating and cooling. Forty-eight 6-inch diameter wells drilled to a depth of 500 feet leverage the constant 55º F temperature at that depth.