Title
Annual Student Conference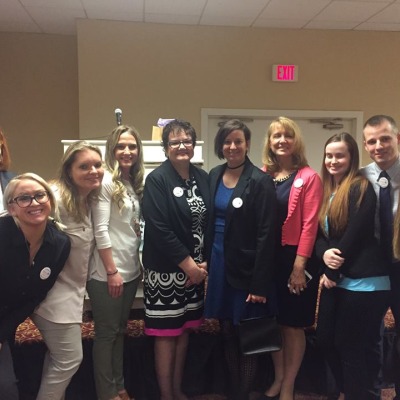 The occupational therapy department at Salem State University hosts its 15th Annual Student Research Conference on March 24, 2018 at the Double Tree Hotel in Danvers, MA.
Conference Mission & Vision
The 2018 conference promotes emerging practice areas in the field of occupational therapy through graduate research panels. In the spirit of improving quality of life, with a focus on community needs, this year's graduating cohort is seeking to donate a percentage of the proceeds to charities striving to help those in need globally.
Our occupational therapy students plan the conference as a part of their studies and, in the process, learn to:
Obtain a keynote speaker
Procure vendors
Determine food and media needs
Create a brochure
Develop a website
Organize the conference structure
Develop and disseminate participant surveys
Students also present their research results as part of the conference. Occupational therapy practitioners, ancillary health service personnel, faculty members, and students from several local occupational therapy programs attend this exciting annual event.