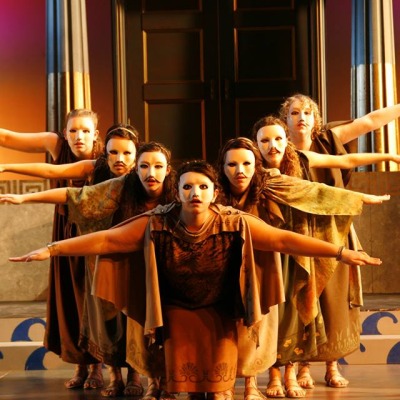 Theatre Applicants
There are two tracks in the theatre major to which students can apply:
Bachelor of Arts, BA (does not require an audition/portfolio
Bachelor of Fine Arts, BFA(requires an audition/ portfolio as part of the application review).
Auditions and portfolio reviews for applicants will be offered on:
Saturday, November 18, 2017
Saturday, December 16, 2017
Saturday, February 10, 2018
If you do not initially apply to the BFA as an incoming student you will have the opportunity to audition during your freshman year.
Audition Requirements for the BFA Theatre Performance Program:
Bring two copies of your theatre resume.
Bring two copies of your headshot or a recent photograph.
Prepare two monologues. The monologues should be contrasting styles, and each monologue should be about one minute long for a combined time of two minutes total.
Portfolio Review Requirements for the BFA Theatre Design/Technical Theatre/Stage Management Programs:
Bring two copies of your theatre resume.
Prepare a five-minute portfolio presentation. Your portfolio can include any relevant paperwork, photos, renderings, or production books you have from previous shows
All auditions will be held in the Sophia Gordon Center for Creative and Performing Arts. Please contact Ashley Preston in the theatre department at 978.542.6290 or apreston@salemstate.edu to schedule an audition, or if you have further questions.