Title
William Bates Center for Public Affairs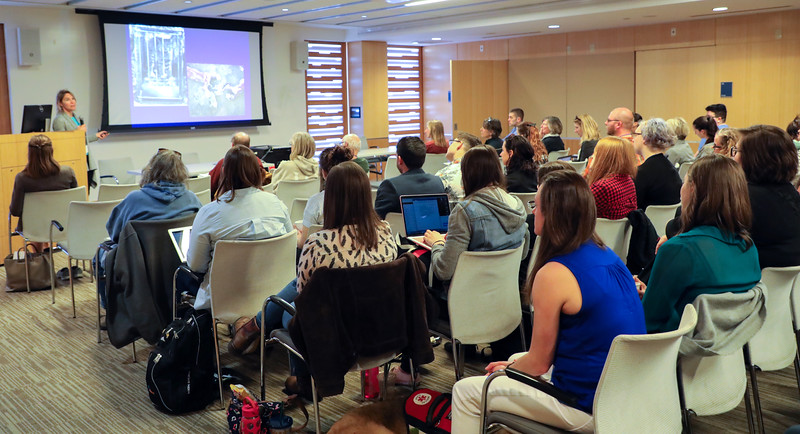 The William H. Bates Center for Public Affairs at Salem State, established in 1969 in memory of the late Congressman William H. Bates, is housed in the department of politics, policy and international relations.
The Bates Center mission includes:
Fostering academic excellence in the fields of government and politics
Sponsoring speakers, field trips, internships, and experiential learning activities
Forging links between the Salem State community and leaders in the field of public service
Enhancing social science research and scholarship
Providing the Salem State and the larger North Shore community with access to resources and information related to politics and policy in Massachusetts
Bates Center opportunities
The Bates Center is the home to the civic engagement minor.
With a commitment to expanding experiential learning opportunities for undergraduates, the Bates Center sponsors the department's Rich Levy Congressional Internship Program, which provides stipends for 1-2 politics, policy and international relations majors or minors each year to support internships in Congressional offices in Washington, D.C. 
The Bates Center houses the Human Dimensions of Wildlife Unit, which strives to promote coexistence with wildlife through education, research and communication.
Bates Center programs offer real-world experience
Bates Center programs have included leading policy and law experts, including Federal District Court Judge Nancy Gertner (Ret.), Suffolk University Law Professor Sarah Boonin, and Salem Mayor Kim Driscoll, who have delivered Constitution Day addresses.
The Bates Center also supports leadership programs such as the Salem State University's delegation to the National Feminist Leadership Conference in collaboration with the Florence Luscomb Women's Center.
Future plans for the Bates Center include faculty social science research seminars, development of an online gateway to resources on state and local government in Massachusetts, and a visiting scholars program.
Please contact Professor Kanishkan Sathasivam, the Bates Center director, if you are interested in the activities of the Bates Center.