Title
Facilities at the Cat Cove Marine Laboratory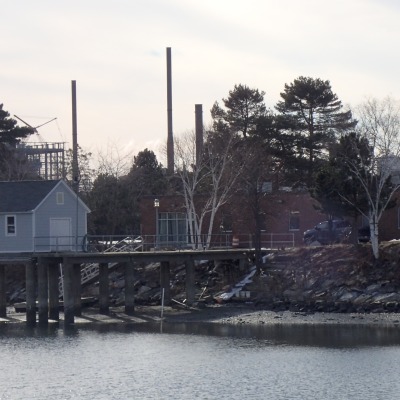 The main lab building houses 5,500 square feet of wet lab space including 36 tanks, ranging in size from 40 to 850 gallons, with setup for culturing of finfish or shellfish. Also in the main lab are an environmentally controlled algal culture room, an analytical laboratory, a classroom and offices. All water entering the lab is filtered and treated by UV units. Seawater is distributed throughout the lab either at ambient or adjusted temperatures. Seawater can be cooled or heated depending on seasonal conditions or research requirements.
A unique aspect of the lab is the eight acre pond, known as Smith Pool, on site. Connected directly to Salem Harbor, the Smith Pool is continuously flushed through a series of three tidal gates. The pool follows the normal tidal cycle, but in times of storms the gates can be closed, completely isolating the pool from the harbor. The lab maintains and oversees all activities in the pool, allowing the lab staff to conduct field studies within a "natural, controlled environment".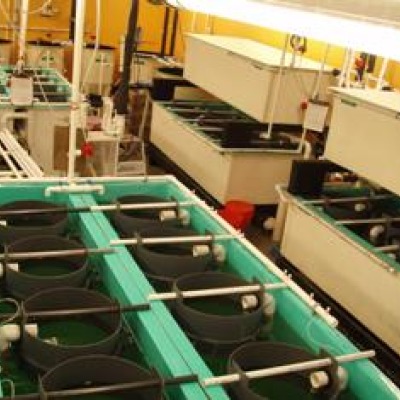 A concrete pier with a clam culture outbuilding and floating dock extend into the pond. A floating upweller system (FLUPSY) is at the end of the dock and is used for clam seed growth in ambient water. The lab site also contains a garage to store boats and equipment with a workshop for preparing and repairing field gear. The lab has a 16-foot and a 20-foot boat for field work and deploying sampling equipment.