Title
Apply to Our Intensive English Language Program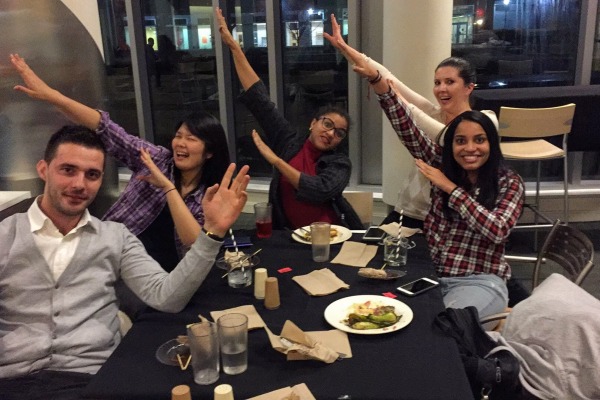 Our application is free and simple to complete. We will help you through the process and stay in close contact with you until you arrive to complete our program orientation and register for classes.
Apply online to the Intensive English Language Program.
Application Timeline
Students outside of the US: Applications will be accepted until eight (8) weeks before the program start date.
Students in the US: Applications will be accepted until five (5) days before the program start date.
Important Dates for New Students
| Semester: | Spring 2018 | Summer I 2018 | Summer II 2018 | Fall 2018 |
| --- | --- | --- | --- | --- |
| Recommended application deadline, students outside the US | November 13 | March 19 | May 7 | July 2 |
| Recommended application deadline, students inside the US | January 2  | May 7 | June 27 | August 20 |
| Orientation | January 8-12 | May 14-18 | July 5-6 | August 27-31 |
| First day of classes | January 16 | May 21 | July 9 | September 5 |
| Last day of classes | May 4 | June 29 | August 17 | December 14 |
Please note that we continuously accept applications, but we highly recommend new students submit applications by the recommended dates for timely processing.
Application Documents
No visa required? Submit an online application.
If you need a student (F-1) visa, provide the following documents with your application:
Copy of passport   
Financial documents - International applicants must prove they have enough money to cover their tuition, housing and other related expenses while studying in the United States. The most acceptable type of financial documents are bank statements (checking and/or savings accounts). F-1 Visa applicants must provide bank statements showing at least $11,755. Change of status applicants must provide statements showing at least $20,480.
Certification of Finances - You will need to provide a letter or complete the Certification of Finances stating that your expenses in the United States will be covered either by yourself or your financial sponsor. 
I-20 and F-1 student visa
If accepted, you will receive your I-20 form from Salem State University. You will then need to apply for the F-1 student visa from your local U.S. embassy/consulate.
Receiving your I-20
Salem State University can mail I-20 forms to students applying for F-1 student visas overseas using DHL and FedEx Express. To request express mailing of your documents, go to the eShipGlobal website (works best with Internet Explorer & Mozilla Firefox browsers).
The DHL and FedEx mailing must be paid by credit card (Visa, MasterCard or Discover cards only). Please make sure that your name is indicated exactly as it appears on your admission documents and select the Center for International Education as the sender address. If you have questions about how to use this service, please visit the eShipGlobal FAQs section. You can also contact them by email or call them at 1.800.816.1615.